Android 12 has just begun rolling out, and smartphone manufacturers are still preparing to release Android 12 based skins. According to the latest reports, Google has already started working on the new OS Android 13, called Tiramisu.
An insider working on Android 13 has shared a few screenshots that reveal the new features. The leaked images show that one of the features will allow the users to set different languages for apps.
Other features include Lock Screen clock layout, Runtime permission for Notifications, and Android Resource Economy.
Google to Soon Announce Android 13 Operating System
Once the stable version of Android 12 is released for foldable devices, tablets, and Chromebooks, Google might reveal the future Android 13 OS.
Most likely, Google will make some minor changes in the UI design of the software.
The screenshots of Android 13 are shared with the XDA developer team. Let us check out a few of the features of the upcoming new operating system:
Pre-App Language Settings:
Panlingual is the first new feature in Android 13. It will allow users to set a specific language for each app. This will be useful for multilingual users as they can set a universal language on their smartphone and then select different languages for individual apps.
Runtime Permissions for Notifications:
Sometimes notifications can be annoying, so one can turn them off. Google has added a new runtime permission setting for app notifications. Android 13 could bring an opt-in feature that lets users decide whether to allow an app to send notifications or not.
Lock-Screen Layout: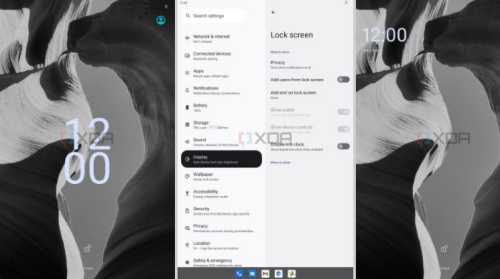 Google is planning to add a new option to turn off the two-line lock screen clock layout in Android 13. Removing the two-line information on the lock screen will make the screen look more clear and visible. With Android 13, there will be an option to disable the two-line clock layout.
Android Resource Economy:
Google is expected to add a new feature dubbed The Android Resource Economy (TARE). All the apps will be awarded "Android Resources Credits." It is based on how much battery the device consumes. The credits might be used by apps to pay for tasks. More details on this feature are yet to be known.