Let's admit it: gaming is always fun on a computer or mobile. On Android, you have plenty of options when it comes to games. Google Play Store is the house for all popular Android games, and you can download them on your smartphone without any restrictions.
On the Google Play Store, you will find games for various categories. For example, there are sections for arcade, action, racing, and more. Also, you can download & install multiplayer games on your Android device.
In this article, we will list some of the best and most popular multiplayer games for Android. You can download & install these multiplayer games on your Android for free and play with your friends.
20 Best Android Multiplayer Games in 2023
All the games we list support online multiplayer games, some of which support local. Here are the best Android multiplayer games that you can play today.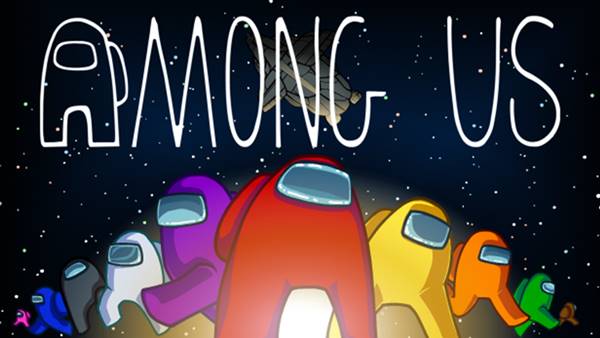 Well, Among Us is a game that has been trending for the past few years. Even though the craze of Among Us is diminishing with each passing day, it's still one of the best multiplayer games you can play with friends.
The game has no offline mode; you play online or local multiplayer. The gameplay is simple: finding and kicking off an imposter from the spaceship.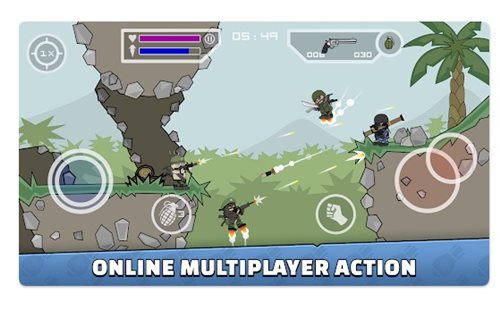 Mini Militia – Doodle Army 2 takes inspiration from the original stickman shooter, Doodle Army. It's a highly addictive game that you can play with your friends.
The latest version of Mini Militia – Doodle Army 2 provides over 20 maps you can explore with friends. When it comes to multiplayer, the game supports online multiplayer with up to 6 players.
If you are a huge fan of the classic board game Carrom, you will surely love Carrom Pool. It's a simple to play, yet addictive carrom game you can play with friends.
The game allows you to play multiplayer matches in 2 game modes – Carrom and Disc Pool. Even if you don't want to play local multiplayer, you can play online multiplayer mode, where you compete with top players.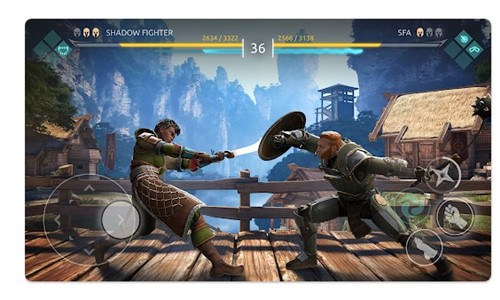 Shadow Fight 4 is an action-packed, intense game for Android that allows you to fight against other players online.
It's a 3D fighting online multiplayer game for Android where you can compete in 2-player PVP combats. The game has epic heroes with unique superpowers and fighting moves. However, the multiplayer mode of Shadow Fight 4 is pretty competitive.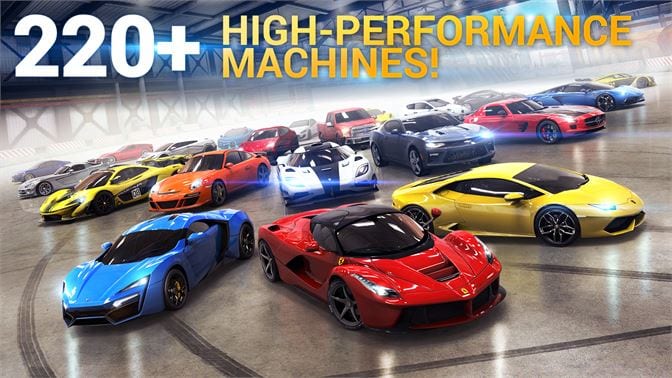 This is one of the best games you can play on your Android device. Asphalt 8: Airborne is a car racing game with stunning graphics, amazing 75+ high-speed tracks, 300+ licensed cars & motorbikes, and many levels.
You can race in real-time multiplayer action for up to 12 opponents & dare your friends in ghost races. Compared to the latest Asphalt 9: Legends, Asphalt Airborne is more addictive and has both online and offline modes.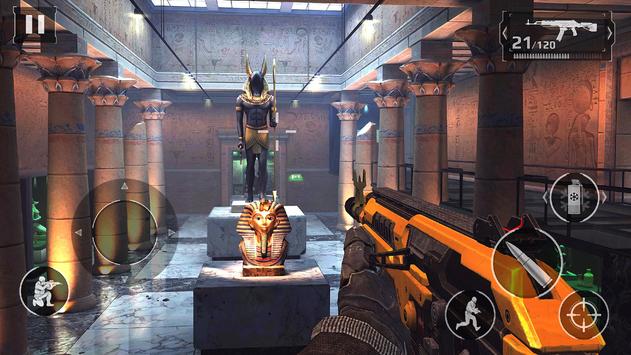 If you are searching for the best first-person shooting game for your Android smartphone, then Modern Combat 5 might be your best pick.
Guess what? In this game, you can create your squad to test your skills in dynamic multiplayer warfare. You can play this game against online rivals.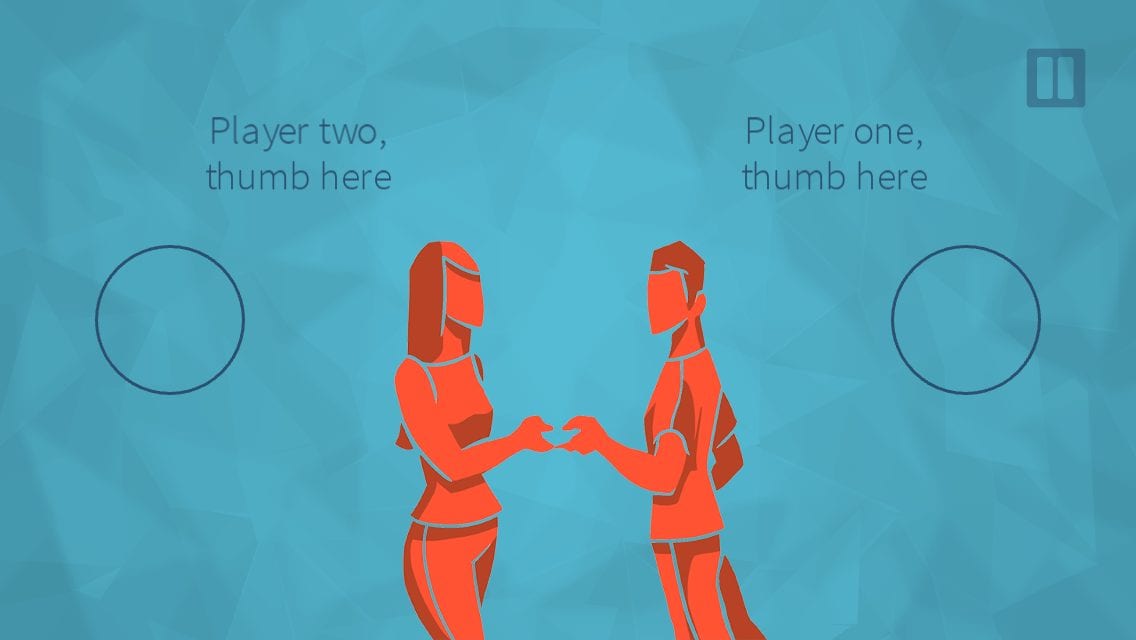 In this game, you use your phone as a guide to dance or get entangled with someone else. So, you pull out your phone, ask another person to put down a thumb, and move synchronously to dance together.
The purpose of this game is for two players to put their fingers on the screen and play the game together.
It is one of Android smartphones' best and top-rated graphics HD multiplayer third-person shooter games. The game is all about intense, fast-paced combats. The game allows up to 12 players to connect in the game.
Once connected, users can choose between two popular game modes: Deathmatch and Zone Control. Each of the gaming modes offers different gameplay and characters.
Players take turns placing their orbs in a cell. Once a cell has reached critical mass, the orbs explode into the surrounding cells, adding an extra orb and claiming the cell for the player.
A player may only place their orbs in a blank cell or a cell that contains orbs of their color. As soon as players lose all their orbs, they are out of the game.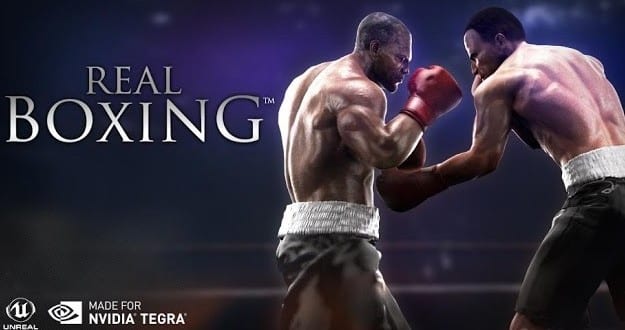 It is the perfect game where two players can have a boxing championship. It is the best free boxing game available on the Play Store.
Guess what? It offers jaw-dropping graphics, full-blown career mode, multiplayer mode with real prizes, and intuitive controls.
If you are searching for the best Android hockey game, Glow Hockey might be your best pick.
The game is easy to play but hard to master. In this game, you can challenge yourself with the bots. It also has a 2 player mode, but it's limited to the same device only.
It's one of the top-rated action-adventure games for Android available on the Play Store. This atmospheric side-scrolling action-adventure game is set in a forest full of various inhabitants, trees, and flowers.
It also has a local multiplayer mode, which supports up to four players on the same device.
Pocket Tanks is a fast-paced artillery game that is simple to learn and fun to master. The perfect quick game for friends and family, you'll be hooked for hours of play. Bury your opponent in a mound of dirt, or assail him with a barrage of bullets.
Visit the Weapon Shop before battle to arm yourself for the struggle, or try the Target Practice mode to learn all the weapons and the best tactics to win.
14. NBA JAM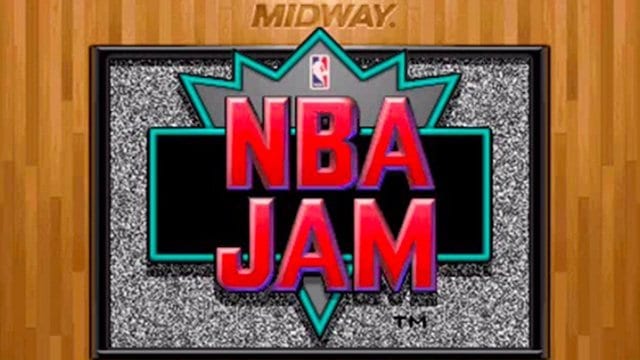 If you are a huge basketball fan, you would love to play NBA Jam. It's a game series based on the National Basketball Association (NBA).
The game offers 4 different gaming modes: Play Now, Classic Campaign, Local Multiplayer, and Online Multiplayer.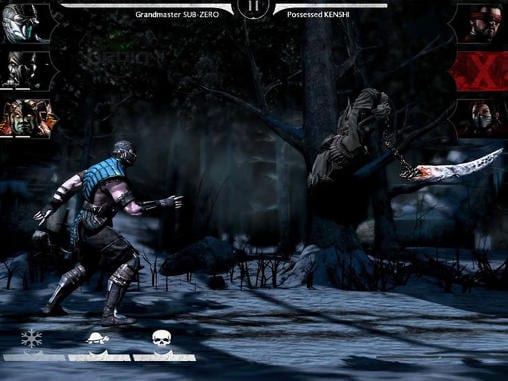 If you are looking for the best action game with fantastic sound and graphics quality, then Mortal Kombat X could be your best option.
You need to create your team and lead them into the battle. You can compete with other players in the Faction Wars.
This is another fighting game where you must fight against massive, scary monsters. The graphics quality of this game is impressive.
In this game, you can go head-to-head with each other in the battle arena. It is one of the most played multiplayer games on Android.
If you love to play car racing games on your Android devices, you will find GT racing addictive. This game lets you play with your Facebook friends in multiplayer mode.
The game has many cars and unique tracks, making the gameplay more attractive and unique.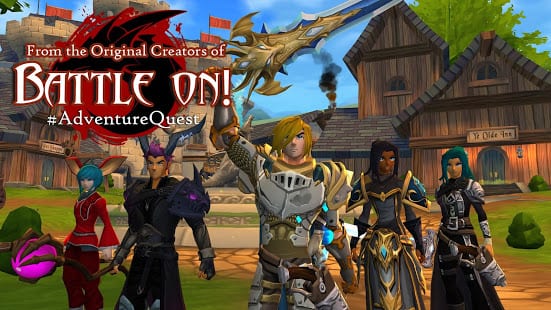 This is another new multiplayer game you can play on your Android smartphone. The game features many quests, various classes, raid bosses, dungeons, and even some crafting.
If you are looking for a complete cross-platform support game, Adventure Quest 3D is just for you.
Well, Asphalt Xtreme is the latest addition to the Asphalt lineup. This is one of the best car racing games you can play with friends.
This is one of the famous multiplayer games which boasts over 300 career-event, 1100 challenges, and a plethora of limited-time events that change every week.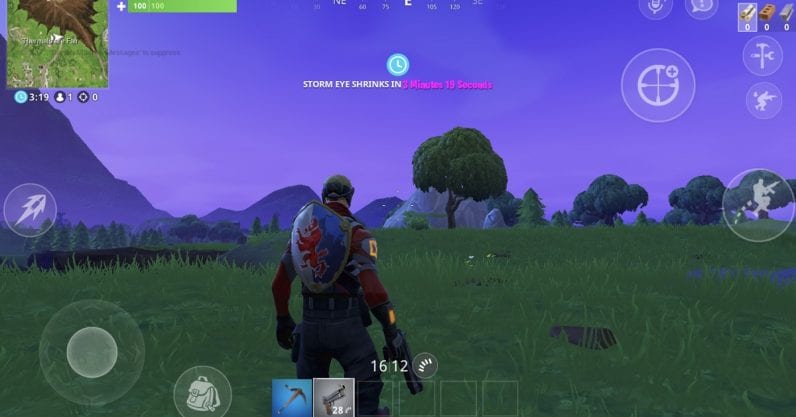 Like PUBG Mobile, Fortnite is also a battle royale game where you must survive until the end. However, the graphics of the game is different from PUBG Mobile. Fortnite uses cartoonish graphics, whereas PUBG Mobile features realistic graphics.
If we talk about the gameplay, it features similar gameplay to PUBG Mobile. However, the game is not yet available on the Google Play Store, but you can grab it from the Epic game website.
So above are the Best Android Multiplayer Games you can play with friends. Drop the game's name in the comments below if you want to suggest other Android multiplayer games.