Do you miss those mess of pixels that we use to play in our childhood? If yes, then you are in the right place, as in this awesome article, we will simply show you all a list in which we will present the 10 best Android emulators for retro games that will simply allow you to play those old games again on your smartphone.
Also Read: How To Play PSP Games On Android
List of 10 Best Android Emulators For Retro Games
Do you miss those mess of pixels that we use to play in the old 8-bit consoles? If yes, then you are in the right place, as in this article, we will simply show you the best free Android emulators for retro games that will simply allow you to play those old games again on your smartphone.
However, what you have to do is just make sure that the ROMs (game files) that you will with these emulators are from games that you have already bought and that you already have. As the ROM download for games that do not belong to you is piracy and we do not promote this.
Are you addicted to Nintendo DS? Well, now it is the time to feed that addiction by installing the NDS Boy! emulator on your Android device. As this well-known emulator supports NDS ROM files, and also imports compressed formats such as ZIP, RAR, and 7Z. And not only that even the emulator is fast also and works like a charm without any problems.
However, if you face any problems running one of the games initially, just make sure that you explore the configuration and adjust the execution engine and increase the size of the JIT block as needed. Moreover, this emulator is one of the most popular emulators for Android on Google Play. As it is updated frequently and runs smoothly during tests with a WWII NDS game, which runs on a Google Pixel.
One of the easiest ways to start playing retro games on your Android device is to install an emulator that comes with pre-installed games and the well-known Arcade Games is one of them.
As in this emulator, you will find old arcade games like Double Dragon, Alien, Blade Master, and Altered Beast, all these games simply come pre-loaded. And not only that even you will also find a library of additional games for Playstation, Nintendo, NES, and other platforms that you can download and play.
One thing that makes the 2P NES Emulator unique is that it allows you to play old NES games in double player mode via WiFi. That makes it one of the best free emulators available for Android if you are looking for multiplayer.
Moreover, this well-known emulator simply executes NES ROMs that you can store on your Android device as well. While it takes a bit of adaptation to get used to using the buttons on the touch screen, but the fact is that it does not take long.
MegaN64 is an emulator with very good opinion among lovers of Nintendo 64 games, as the MegaN64 is a variation of the Open Source Mupen64Plus emulator. Now, this new version includes lots of improvements in performance and user interface.
The controls are well placed in the lower corners of the screens so you can play with your thumbs just like you did with the control of the Nintendo64 game in its day.
ClassicBoy is very customizable when it comes to adjusting the advanced settings of the emulator to work well with our Android device. Even you can also customize the user interface, such as gesture mapping and sensor sensitivity settings.
Moreover, the Classic Boy offers a good level of gameplay thanks to the controls, as all the controls were well placed in the corners of the screen so that the users could experience good gameplay.
If we talk about the Mupen64Plus for Nintendo64, it is actually an excellent emulator by itself, highlights its library system where you can see icons of all the games. But beyond that, there is no significant difference with the MegaN64 emulator when it comes to performance. There are some complex differences in the user interface, but it is not sure that they will improve the MegaN64 or not.
If the ratings and criticisms of users on Google Play are an indication, then Mupen4Plus is as recommended by users like any other game console emulator available for Android.
If you want to install an emulator on your Android device, or if you used to be an enthusiastic player of many different consoles, then RetroArch is one of the best options for you. The best part is that it only installs what you need: the emulator allows you to load updates for any console or game engine that you want to emulate.
This includes any game, from Atari and Commodore 64 to any model of Game Boy, PlayStation, or Nintendo. There is also the option to join online gaming sessions as well. If you grew up playing Doom and other FPS games using a keyboard instead of a console controller, it will take you a while to get used to it, but not too much.
As you can simply perform advanced maneuvers like sliding or leaning to the sides of the corners using the R and L buttons on the right and left sides of the screen. This emulator is one of the best options on this list, not for its user interface, but mainly due to the flexibility of playing games on so many consoles on just your Android device.
Emulators are not for everyone, as some people feel that running an emulator will be too complicated, but, in reality, it is not difficult to configure.
As on Google Play, you will also find individual retro games ready for you to play for free. One of those editors is the famous one, of course, I am talking about none other than Activision Publishing. One of the most well-known Activision games of the time is Pitfall. While in Play Store, you will also find other Activision games like Call of Duty Heroes, Skylanders, Ghostbusters, and much more.
The PlayStation Portable (PSP) was an incredibly popular portable gaming system when it was launched in 2004 by Sony. The configuration and loading of ROMs are easy to manage from the settings menu. The ROM navigation window is a bit difficult at first, but once you get used to it, you will not face any trouble finding your ROM files.
If you are a PSP fan, then let me clarify that the well-known emulator PPSSPP is definitely the best emulator that you should install right now on your Android.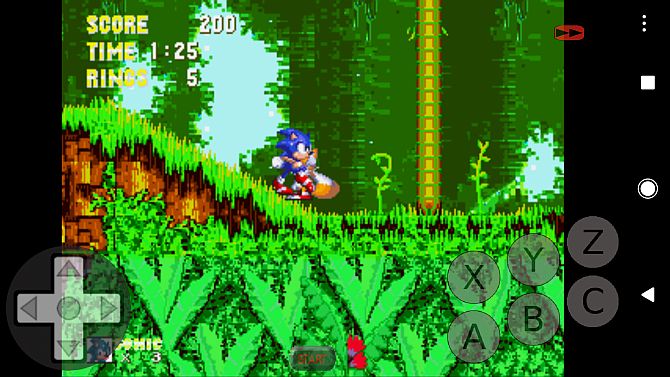 If you are old enough, you may remember playing the Sega Mega Drive game console. It was a console that played a role in the "console wars" of the late '80s and early' 90s between Sega and Nintendo.
This led to a large library of games for both competing consoles. Hence, you can simply relive these years by installing this Sega Mega Drive emulator, of course, I am talking about GENPlusDroid on your Android phone. So, without a doubt, if you want to try it, then simply you will have to install this emulator on your Android smartphone for quite some time.
So, what do you think about this? Simply share all your views and thoughts in the comment section below. And if you liked this article then do not forget to share this article with your friends and family.