Apple's AirPods Pro 2 launch and the upcoming AirPods Max will be seen in some new colors later this year, as suggested by an Apple Insider's report.
Likewise, Apple is planning to introduce some new services like Buy now pay later with Apple Pay and Grocery Delivery integrated with your Health app nutrition data.
Another latest Power On newsletter from Bloomberg's Mark Gurman suggests some crucial details about Apple's upcoming audio products of 2022.
Apple AirPods Max New Colors & AirPods Pro 2 Launch in Fall Suggested by An Insider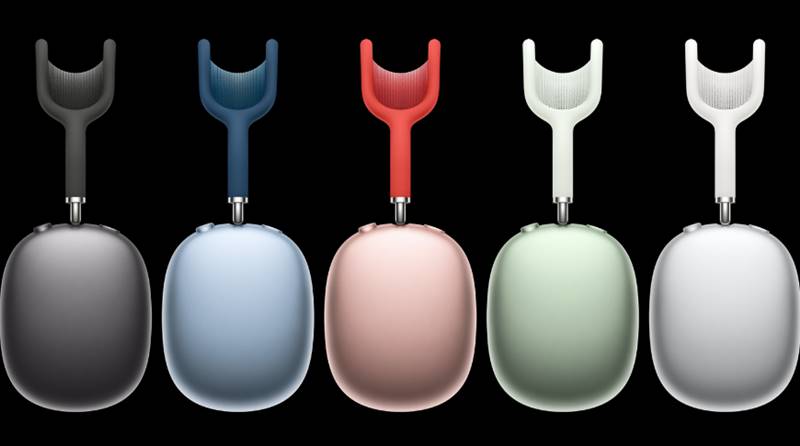 In 2020, Apple launched its high-segment AirPods Max. The company introduced these over-ear headphones in 5 colors: space gray, silver, green, pink, and sky blue. But now, according to Gurman's report, Apple is planning to introduce more color options for its successor.
Many leaks are coming up from the last year about this AirPods Max's next version. We can't confirm whether its name is AirPods Max 2 or AirPods Max Pro. It would be whatever, but according to earlier leaks from Jon Prosser and Gurman's latest report, there will be a price drop.
Gurman said, "We hope a price drop—$550 is absurd for those headphones". And last year, diverse record leaker Jon Prosser stated there would be two variants: a "sport-like variant" and a "luxury variant".
As its supposed launch didn't occur last year due to the company not actively working on a new model then, Gurman suggested its launch this month, but he indicates this fall with the change to his statement.
AirPods Pro 2
A long-awaited new AirPods Pro 2 launch is suggested in the fall season of 2022 in Mark Gurman's latest Power On newsletter. It is said that these AirPods Pro 2 will feature some design changes, and for the first time, it will feature the support for lossless playback.
Also, it is expected to have new health management and fitness tracking features because Apple CEO Tim Cook declared to enhance their Health services and features. Still, there is not much information regarding this.