Apple to launch AirPods Pro second-generation later this year with lighting, not USB Type-C. Ming-Chi Kuo, an Apple analyst, shared that the AirPods Pro 2 mass production is expected to start during the second of the year. 
The first AirPods Pro was released in October 2019, and now it looks like finally, the release of second-generation is near. According to Ming-Chi Kuo, AirPods Pro 2 will be manufactured in Vietnam.
According to the latest reports, for iPhone 14, the front-facing camera might come from a South Korean supplier. Until now, there was a Chinese supplier for iPhone's front camera.
AirPods Pro 2 Will Enter Mass Production In Vietnam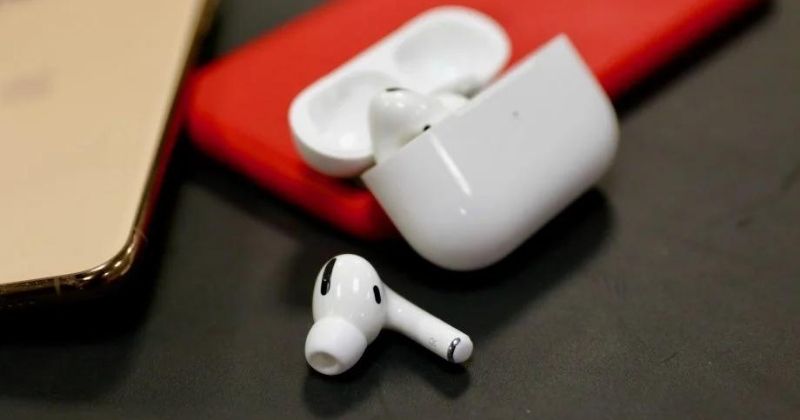 Recently, the reports suggest that Apple is switching its products to Type-C, including AirPods. However, these new AirPods Pro 2 are not switching to Type-C as of now.
There are reports that Apple has informed some of the suppliers that the company wants to shift the production to Vietnam and India from China.
(1/4)
1. AirPods Pro 2 will enter mass production in Vietnam in 2H22, a successful case of mass production of Apple's major products outside China.https://t.co/siWe9HItrd @WSJ

— 郭明錤 (Ming-Chi Kuo) (@mingchikuo) May 24, 2022
According to Kuo, the decision to production shift from China for AirPods Pro 2 can be attributed to the products. It might be due to Vietnam's better production environment.
At present, the new upcoming AirPods Pro are manufactured in both China and Vietnam. However, it looks like the shift will be done at a higher rate with AirPods Pro 2 in 2022.
Apple is expected to test AirPods manufacturing in China at the "New Production Introduction" phase process.
While talking about the feature, we can expect AirPods Pro 2 case will feature a lighting port for charging. It might get switched over to USB-C.
Earlier, reports suggested Apple is testing iPhone 15 with a USB-C port for charging. Ming Kuo claims, if the company switches the iPhone to USB-C, then other accessories and AirPods will also switch to it. Unfortunately, it looks like it will take longer to transition AirPods Pro to USB-C charging.
Other rumors are that AirPods Pro 2 might feature new health and fitness tracking capabilities, support for Lossless audio playback, and a new form factor.