Apple has announced new devices in its "Spring Loaded" event 2021 on Tuesday night. The event was held at its campus in Cupertino, California. The main highlight of the products was the iPad Pro with a mini-LED display and a redesigned new iMac. Apple has announced AirTags, a new iPad Pro, Apple TV, new iPhone 12 in Purple color, iMacs. Let us check out all the details and prices of all the products.
Apple's Spring Loaded Event Announced AirTag Tracker With UWB Tech
Apart from these products, the company has also unveiled a new podcast subscription service, a brand new Apple TV streaming box, and more.
AirTags
AirTag is a brand new accessory for the iPhone. It uses Apple custom technology Find My, which will help the user to find lost objects like keys or bags as it uses a network of iPhones. The price for AirTag is Rs. 3190 for one and for four it is Rs. 10,900. It will be available for sale on April 30.
Apple TV 4K with a new processor, remote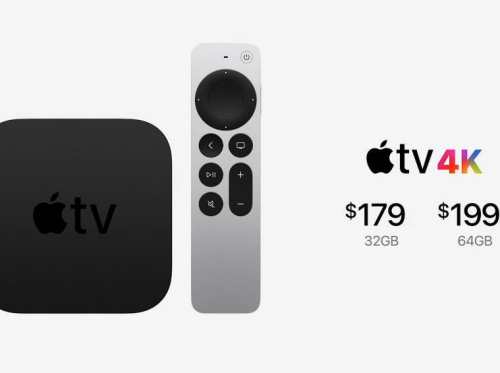 Apple TV 4K box now has a new A12 processor and also a redesigned remote. The new remote comes with a trackpad and clickable D-Pad buttons. It will be available for sale in May and the price of the remote is Rs.5800. However, the new Apple TV price starts at Rs. 18,900 for 32GB, which will be available for pre-order on April 30. The shipping will start in the second half of May.
New iMacs with 7 Colourful Options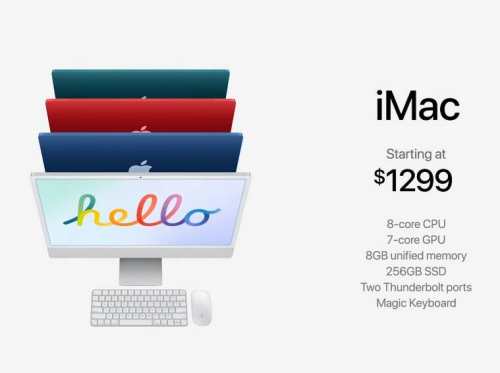 iMac is coming with an M1 processor for the first time. The new iMac comes in different color options like red, blue, purple, orange, yellow, silver, and green. iMac looks similar to iPad Pro. It comes with a 24-inch screen and offers a webcam that can record 1080p video. The price for the base model is Rs. 119,900 and the other version costs Rs. 139,900. You can pre-order the new iMacs on April 30.
Updated iPad Pros with a Desktop Processor
Apple is launching a new iPad Pro model in 11-inch and 12.9-inches with an 8-core GPU M1 chip and a new Thunderbolt connector. The company's M1 processor is coming to iPad Pro for the first time. According to the company, iPad Pro will be 1500x faster than the original iPad that was launched in 2010.
It has got an upgraded camera system, the front camera is of 12MP ultra-wide lens. It has a 2TB storage option and it also supports 5G connectivity for ultra-fast data transfer speeds. The price for the 11-inch model starts at Rs.71,900 and for 12.9-inch Rs.99,900. Pre-order starts from April 30 and the shipping in late May.
New iPhone 12 Color: Purple
iPhone 12 and iPhone 12 Mini will be available in a new Purple color. The pre-orders will start from this Friday 23 April. This device only has a new color, no other difference is there from the existing models. The price starts from Rs. 79,990 and Rs. 69,900.
Apple Announces Podcast Subscriptions
For Apple Podcasts, the company is rolling out subscriptions. The subscription will be available in more than 170 countries and regions in May. The pricing is set by creators and it has monthly billing by default. Apple is redesigning the Apple Podcast app.