The 7th generation iPad has a 10.2 inches screen size with bezel reduction and some more tweaks and moderation in its design. On the top of the, it has a smart keyboard support which is similar as the iPad air.
The new 7th gen iPad supports Smart keyboard connect and also the first generation Apple Pencil. Under the hood, the iPad is powered by A10 fusion chipset which is less powerful than that of iPad Pro second generation. The material used in making the new iPad is 100 percent recycled aluminium, says Apple.
Although, it was not announced what type of USB port the new iPad 7th gen has, but the larger bezels and touch ID gives us a hint that it has a lighting connector as the the company's product page suggests.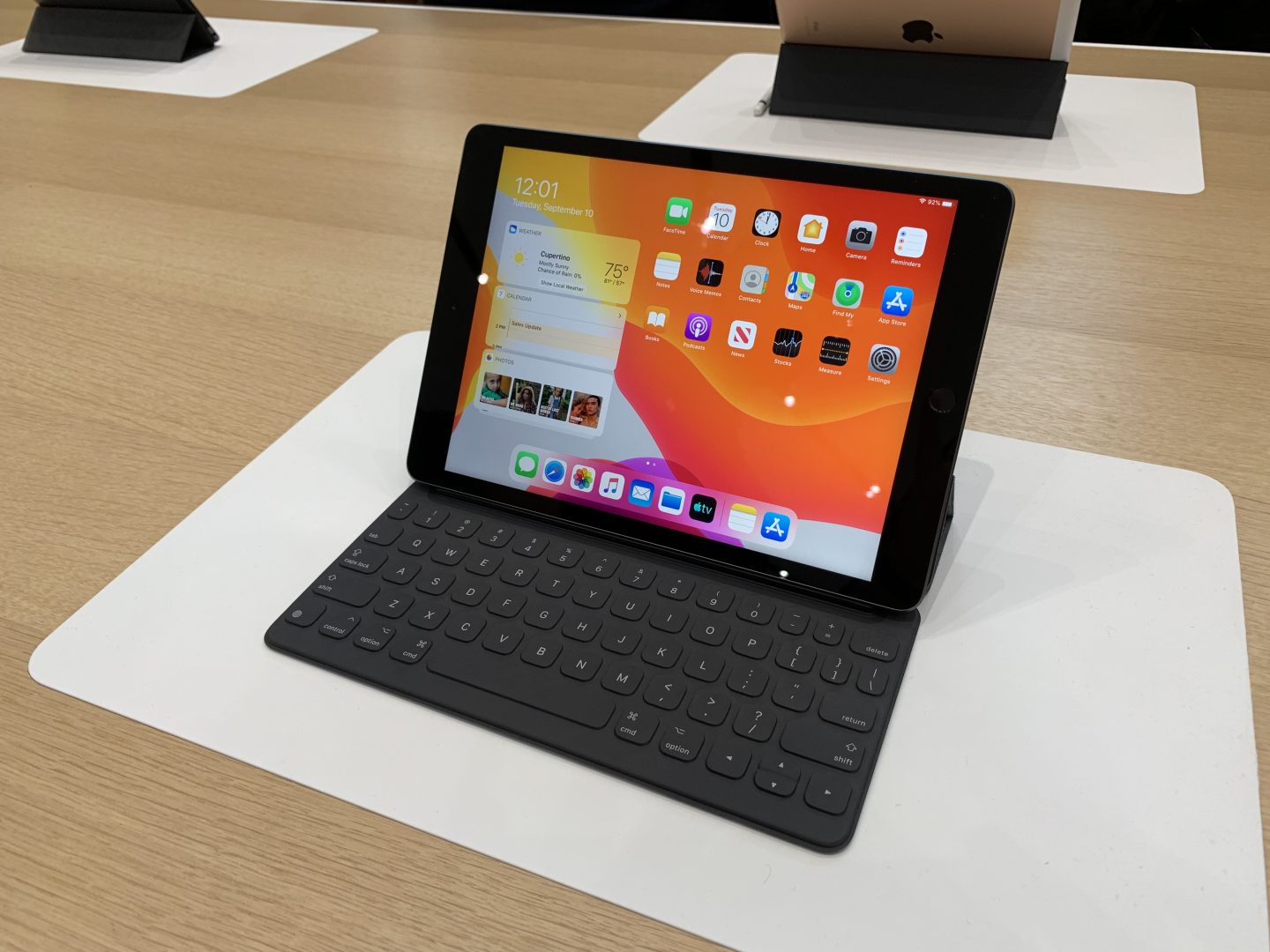 Moving towards the other specs, the all new iPad weighs only 483 grams for the Wi-fi version, with storage capacity starting from 32 gb to 128 gb for an additional $100 dollars. The camera is of 8 megapixels for rear camera, the selfie camera is of 1.2 megapixels with all other necessary camera features.
One of the important thing is the battery life, the new iPad comes with a built-in 32.4 watt hour lithium‑polymer battery. You can surf for unto 10 hours on Wi-Fi and doing other activities like music or watching a video. You can either charge your iPad with a computer or the charger.
The price for an iPad starts of with $329 and $299 for education customers.