Apple has been seen implementing its contactless new Tap to Pay via "iPhone to iPhone" at Apple Park Visitor Center. Now, the specialty is that this functionality is seen working for the first time without any specific hardware.
Previously, Apple might launch its iOS 16 with some significant changes, such as new ways of interacting and some new Apple apps, according to reliable insider Mark Gurman.
Since 2014, iPhone has supported contactless payment mode with the launch of Apple Pay, but not allowing iPhone to iPhone. Currently, Tap to Pay allows cards to Apple Pay or Reader to iPhone & the card facility is available for businesses only.
Apple's "iPhone to iPhone" Tap to Pay Seen in Working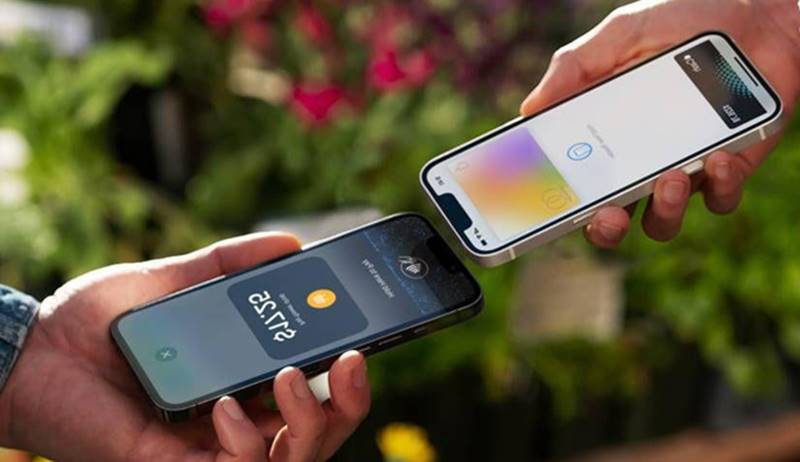 In February, Apple announced its Tap to Pay on iPhone for merchants & small businesses. This feature allows secure & contactless payment transfer of credit cards, debit cards, and other digital wallets through a simple tap on their iPhone.
The best thing about this feature is that it doesn't require special hardware like a reading machine and might replace reading devices for iPhone consumers in the future. And now, for the first time, it glimpses seen.
A Michael named Twitter user has shared a video in a tweet that shows an Apple center employee receiving Tap to Pay contactless payment from a customer by just using an ‌iPhone‌ to Tap only.
The Apple Park Visitor Center is one of the only apple retail stores in the US to support contactless pay straight from an iPhone. Awesome to see in person! pic.twitter.com/GiFDiL56OO

— Michael  (@NTFTWT) May 15, 2022
You can see in the video and can't deny how smooth & easy it was. Let me clear you here, this feature is not coming to Apple Pay for consumers but might in the future.
According to Apple, This feature will be rolled out to merchants, commerce, and small businesses this year globally, there might be delays in the launch for the outside USA.
An NFC-equipped ‌iPhone‌ needed to process the payment and iPhone‌‌ XS or later is already have NFC. Rumors are also coming up that the iOS 16 will support Tap to Pay by Apple Pay Cash.