It doesn't matter how much you try to safeguard your personal information like phone numbers, email addresses, etc, you might have made a small mistake by giving away your personal information to the wrong entity. Actually, we can't control everything, but we can always take proper steps to further secure our personal info.
As technology is evolving, several scams were also increasing at a rapid pace. You won't believe it, but fake or fraud phone calls are now the prominent issue worldwide. The good thing is that if you are using an Android smartphone, you can easily detect the fake, fraud or spam calls.
15 Great Apps For Reverse Number Lookup On Android
In this article, we are going to share some of the best Android apps that would help you to perform a reverse number lookup. With these apps, you can easily identify the caller identity. These apps also detect the unwanted or telemarketing calls and provide you with options to block them. So, let's check out the best apps for reverse number lookup on Android.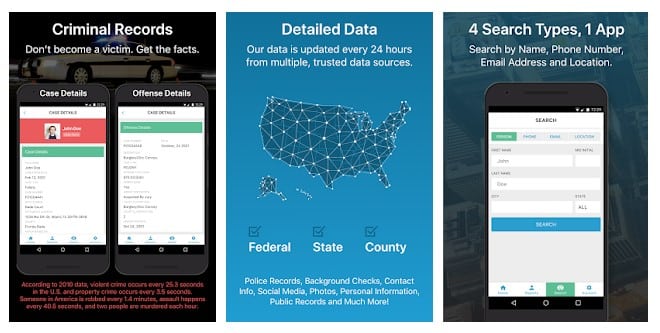 This is the best tweets phone number lookup app quick the users could find for their Android device. The reason that we are doing this app to be best is, it is immensely potent to search for any number of details and the results are always much accurate. For the users, this app is available free of cost but there is the paid version too. In the free version, the users are restricted to only 10 phone number lookups but the limit could be removed through going this app for 9.9 dollars.
As the name of this app suggests, the basic and the course function of it is to just look for any unknown numbers that are not included in your contact lists. Those numbers which are unknown, you could look for the name related to that number on the internet. This work would be automated indeed. There is the free version app available and the paid one could be bought up at the rate of 2 dollars. There are no very differences between these two versions but still, the users get slightly more advanced search for those unknown numbers!
This is the third and the last app that we are going to discuss in this article. Again as according to the article, this is another phone number lookup app for Android. This so works actively all the time and reverted to look for the incoming call details every time. All those details are listed above on the call screen. For any of the number that you feel is a spam call, you could easily block it through the options inside the settings panel of this app.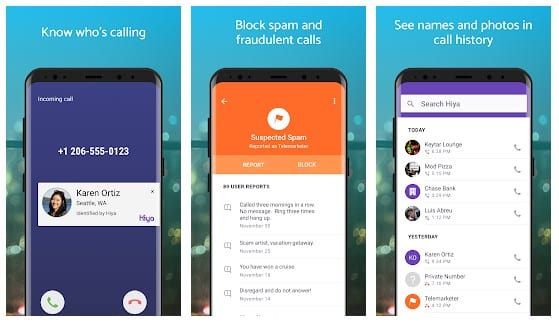 Hiya is basically an app that is much similar to Truecaller. This app lets you block calls from unwanted numbers, identify incoming calls and receive spam alerts. The app is powered by a database of hundreds of millions of phone numbers who depend on the app daily.
Well, this is another free app that is very popular. This is one of the best apps which you can use to identify unknown calls, block spam calls and spam SMS. Truecaller can filter out unwanted calls for you.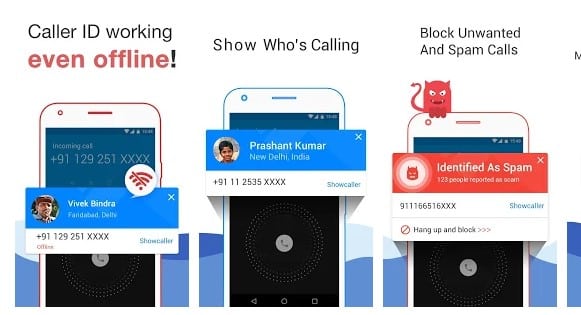 Showcaller is another best Android app that is specially designed to identify fake calls. The app helps users to know the caller id so that they can avoid spam, scam, telemarketing calls. Not only these, but the app also features built-in call blockers, number dialer, call recorder which are of great use.
Real Caller claims that it uses the genuine phone book to identify spam calls. Well, the app is used for reverse number lookup because it helps users to identify the caller id. Well, the app uses the internet connection to find and give you information about the caller id. Just like all other apps, Real Caller also comes with a built-in call blocker which allows users to block spam and scam calls.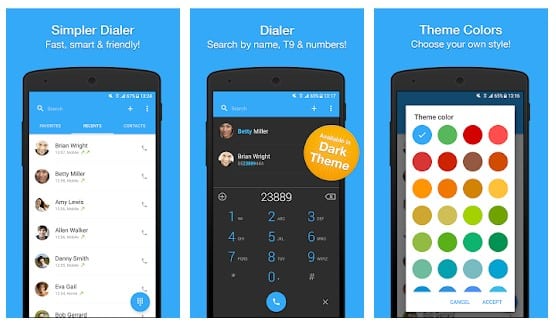 Well, if you are looking for a good looking reverse number lookup app for Android, then Dialer, Phone, Call Block & Contacts by Simpler could be the best choice. The app comes with a great interface and it houses lots of features like block calls, T9 dialer, beautiful themes and much more. The app also allows users to identify caller id, but, it's not much effective compared to all others listed above.
This is another best and new app that allows users to identify unknown caller ID & unknown numbers. Actually, CallApp comes with lots of extraordinary features like Auto call recorder, Phone number looking, Call blocker, T9 Dialer & contact apps. The other best thing about CallApp is that it can show you all the public information of Caller ID.
Well, it's actually not an app for reverse number lookup, and it's more like a mobile security app. The app shows a phone number rating immediately when the phone starts to ring. Basically, this app helps users to prevent telemarketing, robocall, spam and scam calls. Another best thing about the app is that it works offline and it doesn't need a working internet connection.
Reverse Lookup Pro is another best Android app that allows users to easily perform a 100% free reverse phone lookup search. However, Reverse Lookup Pro is only meant for US citizens as it can only search for US Numbers. Not just that, but Reverse Lookup Pro also allows users to block unwanted calls with its advanced call blocker.
Sync.ME is another best Android app on the list which you can for Reverse Number Lookup on Android. The best thing about Sync.ME is that it asks users to link their social network accounts through which it grabs user details and shows it to other users. The concept can bother lots of people, but it's one of the best apps which you can use for reverse number lookup on Android.
Eyecon is another best Android reverse number lookup app that you can use right now. The best thing about Eyecon is that it effectively syncs with Facebook and other social media platforms to identify the caller. Not just that, but the app also offers few customization options as well. Yes, you can also block spam calls with Eyecon.
Well, if you are searching for an Android app that allows users to make real calls for free, then IndyCall might be the best pick for you. IndyCall is made for Indian users and in this app, users need to watch ads to earn free calling minutes. The app can also be used for reverse number lookup, but it can only identify numbers that have been registered with IndyCall.
Numler is one of the best caller ID & call blocker app that every Android user would love to have. Guess what? Numler can show you the caller information before you pick up the call. The app is pretty much similar to the Truecaller app which has been listed above. Not just that, but Numler also allows users to add numbers to the blacklist.
We have listed all those known best apps which are categorized under the phone number lookup section. We hope that you liked the article, make sure to share it with your friends also.