It doesn't matter how much you try to safeguard your personal information like phone numbers, email addresses, etc. You might have made a small mistake by giving away your personal information to the wrong entity. We can't control everything, but we can always take proper steps to secure our personal info further.
As technology is evolving, several scams are also increasing at a rapid pace. You won't believe it, but fake or fraudulent phone calls are now a prominent issue worldwide. The good thing is that if you are using an Android smartphone, you can easily detect fake, fraudulent, or spam calls.
Also read: How to Get Unlimited Call Log on Android
List of 10 Best Apps For Reverse Number Lookup On Android
This article will share some of the best Android apps that would help you perform a reverse number lookup.
With these apps, you can quickly identify the caller's identity. These apps also detect unwanted or telemarketing calls and provide you with options to block them. So, let's check out.
Who is a caller ID app for Android that provides the world's best call detection and spam blocking features. With Who, you can easily manage all your calls and messages quickly.
The app works great in detecting robocalls, telemarketers, fraud, and scam calls. Overall, Who is the best Android caller ID app that you can use today.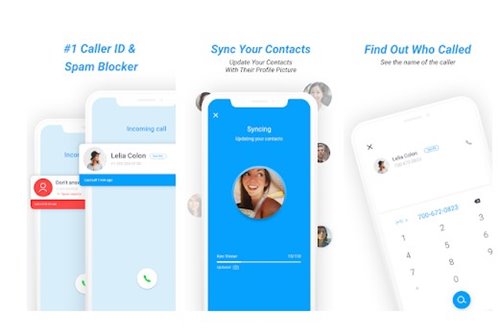 Sync.ME is basically a Caller ID app that lets you see who's calling you. The great thing about Sync.ME is that it also syncs the contacts photos with their social network profile picture.
Apart from that, Sync.ME can be used to block callers, telemarketers, and robocalls. Also, you can add numbers to the blocklist manually.
Eyecon is by far the best caller ID application for Android to identify calls & see photos, names of unknown calls. The visual caller ID feature of Eyecon lets you know who you are speaking to before even answering the call.
Additionally, the app offers you a few communication features. For example, you can make a meaningful conversation before with friends & people you've recently met.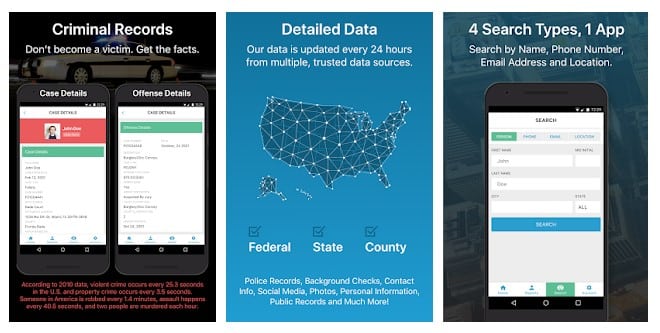 This is one of the best Android apps on the list which can help you find details of any number. This app is available free of cost for the users, but there is a paid version too.
In the free version, the users are restricted to only 10 phone number lookups, but the limit could be removed by going to this app for 9.9 dollars.
Well, if you are looking for a full-fledged dialer app for your Android device, then give Whoscall a try. Whoscall is regarded as the best caller ID & call blocker app for Android.
The app is right now used by billions users. It not only helps you detect spam calls, it also lets you block them.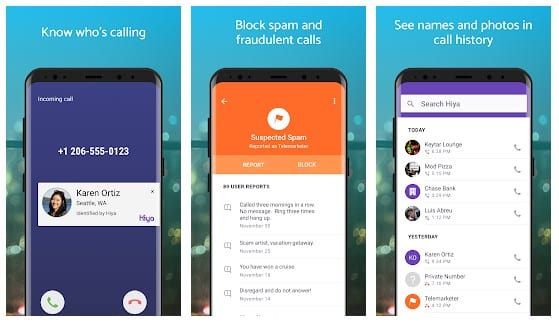 Hiya is an app that is much similar to Truecaller. This app lets you block calls from unwanted numbers, identify incoming calls and receive spam alerts.
The app is powered by a database of hundreds of millions of phone numbers that depend daily.
Well, this is another top-rated free app. This is one of the best apps to identify unknown calls and block spam calls and spam SMS. Truecaller can filter out unwanted calls for you.
It also has a premium subscription that offers you many other features. With a VIP subscription, you can see who has viewed your truecaller profile.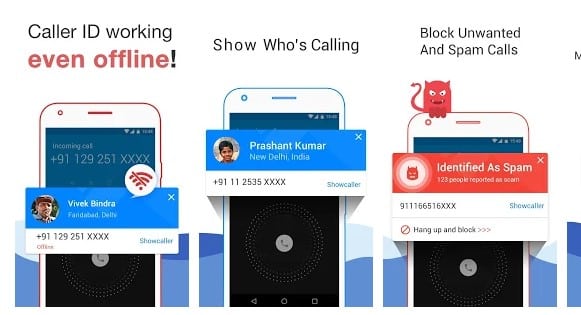 Showcaller is another best Android app that is specially designed to identify fake calls. The app helps users know the caller id to avoid spam, scam, telemarketing calls.
Not only these, but the app also features built-in call blockers, number dialers, call recorder, which are of great use.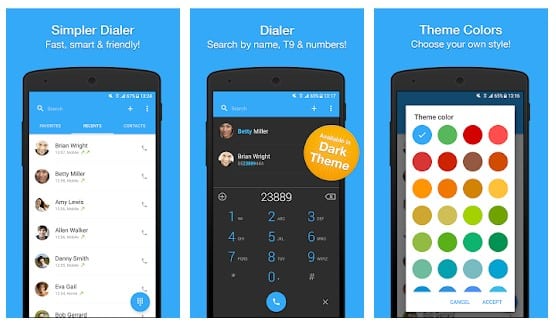 If you are looking for an excellent reverse number lookup app for Android, Dialer, Phone, Call Block & Contacts by Simpler could be the best choice. The app comes with an excellent interface, and it houses lots of features like block calls, a T9 dialer, beautiful themes, and much more. The app also allows users to identify caller IDs, but it's not more effective than all others listed above.
This is another best and new app that allows users to identify unknown caller IDs & unknown numbers. CallApp comes with many extraordinary features like an Auto call recorder, Phone number looking, Call blocker, T9 Dialer & contact apps. The other best thing about CallApp is that it can show you all Caller ID's public information.
We have listed all those known best apps, which are categorized under the phone number lookup section. We hope that you liked the article, make sure to share it with your friends also.