Well, Android is right now the most dominating mobile operating system. Compared to every other mobile OS, Android provides users with more features and customization options. Not only that but Android is even known for its massive app ecosystem.
Just take a brief look at the Google Play Store; you will find apps for every different purpose over there. We usually install 30-40 apps on our smartphones, but we forget to uninstall them after using them. Although there's nothing wrong with installing apps, some apps run silently in the background and kill your battery life.
To deal with battery drainage issues, one needs to uninstall or force stop the battery-hogging applications. This is where the Greenify Application comes in. It quickly finds and hibernates not so important apps and processes of your Android smartphone. However, Greenify works only on rooted devices, so users search for its alternatives.
Also Read: How To Setup Greenify On Android Without Root
List of 10 Best Apps Like Greenify For Android
If you are also searching for the same, you are reading the right article. This article will share a few best Greenify alternatives for Android.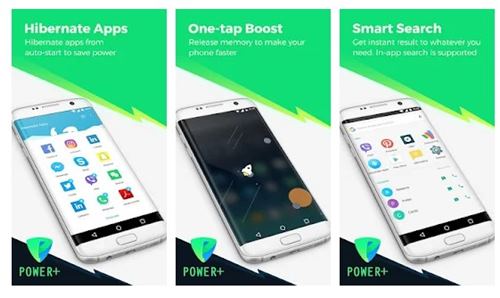 Power+ Launcher is one of the unique Android launcher apps you can use on Android. It's a launcher app that reduces the battery power consumption of your smartphone.
Power+ Launcher has a Hibernate feature that helps you manage and hibernate apps to prevent them from auto-start. Overall, this is another best Greenify alternative that you can use today.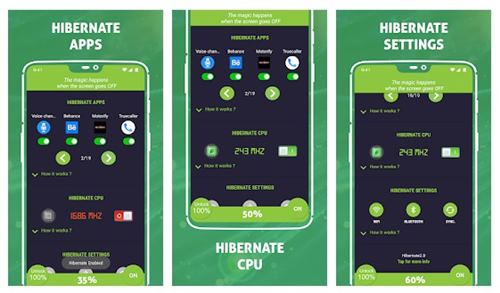 Although not popular, Hibernate: Battery Saver is still one of the most effective battery saver apps that one can use on Android. The app brings powerful tools to save power and improve battery health.
The app automatically scans power-consuming apps and puts them in a hibernation state. Hibernating power-consuming apps means saving lots of batteries for prolonged use.
It is one of the best Greenify alternatives you can use right now. The best thing about Brevent is that it has a dark theme, allowing users to freeze apps running in the background.
It's slightly different from Greenify because whenever it finds an app running in the background without any activity, it automatically stops it.
Servicely is by far the best and most popular alternative of Greenify. The app is pretty easy to use, and it just hibernates all resource-consuming apps. However, on the downside, the feature to put apps in a sleep mode needs root access to work.
So, if you don't have a rooted Android device, you can't use the app. Also, there's a feature that prevents apps from running in the background (without force stop).
As the name of the app says, Hibernator is an app that can freeze running apps for a particular period. The app is much similar to Greenify, and it offers a few other tools to speed up your Android device.
Hibernator's great thing is that it works on both rooted and non-rooted Android devices, and it can close all running apps, background services, etc.
The great thing about Kaspersky Battery Life is that it effectively kills the background process leading to better battery life.
Not just that, but Kaspersky Battery Life also allows users to freeze apps that they don't use. So, Kaspersky Battery Life is another excellent Android power saver app that you can use right now.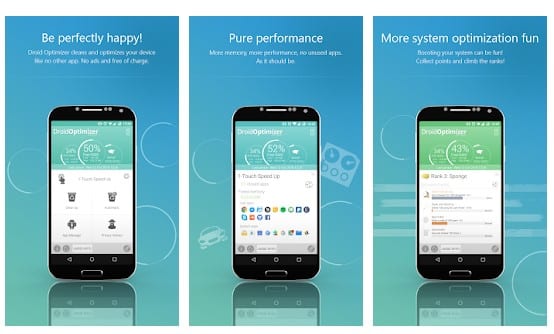 Droid Optimizer is slightly different from all other apps listed in the article. It brings a set of tools to optimize your Android smartphone. With Droid Optimizer, you can quickly terminate both foreground and background apps, empty the system cache, delete junk files, automate the junk cleaning process, manage installed apps, and more.
The app is entirely free to use, and it doesn't show any ads. If you have a rooted device, you can use it at its full potential.
As the app's name says, Hibernation Manager is another best Greenify alternative on the list that allows users to choose and pick battery-draining apps on hibernation mode.
If you have a rooted device, you can also use the CPU hibernation feature, which automatically sets the CPU to the lowest possible frequency and voltage, ensuring better battery savings.
Although not very popular, Hibernate is still one of the best apps to hibernate selected apps or background processes on Android. The app's user interface does look outdated, but it also makes the app super easy to use.
It automatically scans and lists all processes that were running in the background. The app doesn't kill any process, but it freezes them temporarily.
Doze is another best Greenify alternative on the list, which works by forcibly stopping power-draining apps and settings. What's unique is that Doze prevents apps and processes from running when the phone is not in use and when the screen is turned off.
So, by the time you use your phone again, the Doze Android app releases the apps & settings from hibernation mode.
These are the best Android apps like Greenify, which could help you get better battery life. If you know of any other apps like these, drop the app name in the comment box below. I hope this article helped you! Please share it with your friends also.