Whether you are a video editor, sound creator, or gamer, you will probably need an audio equalizer program. Audio or Sound Equalizer for Windows 11 is a must-have tool, especially if you're an audiophile.
For those who don't know, an Audio or Sound equalizer is a program that allows you to customize the sound on your Windows operating system. With a proper sound equalizer app, you can control various aspects of the sound and make your music listening experience more pleasant.
While Windows has no shortage of sound equalizer apps, only quite a few work with the latest Windows 11. You can use sound equalizers for Windows 11 to adjust the loudness of specific audio frequencies, called bands.
10 Best Audio Equalizers for Windows 11
So, if you are looking for ways to enhance the sound on your Windows 11, you need to start using the free Windows 11 sound equalizers. Below, we have shared some of the best audio equalizers for Windows 11. Let's get started.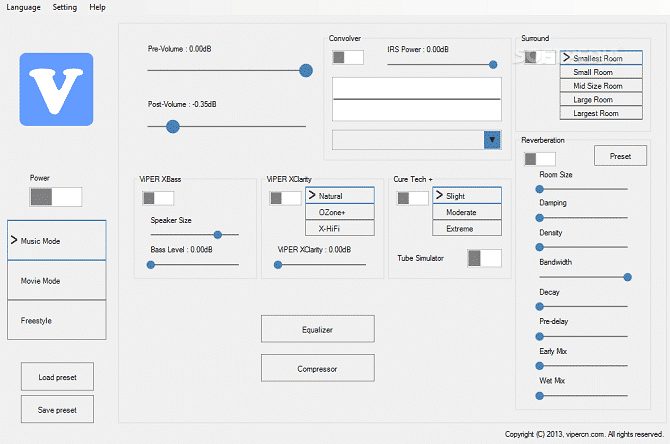 Viper4Windows is one of the best free audio equalizers available for the Windows operating system. While the audio equalizer is designed for Windows 10, it's fully compatible even with the latest Windows 11.
The good thing about Viper4Windows is that it's free and lets you customize the audio through 18 band equalizer. It's also one of the most advanced audio equalizers you can ever have, as it offers different modes for playing music through headphones or speakers.
If you are unsatisfied with the pre-built music modes, you can create and customize the default ones.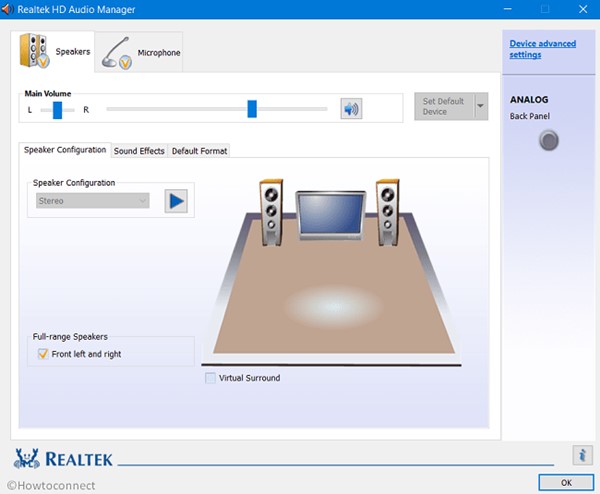 Realtek HD Audio Manager might be the best pick if you are searching for a free and open-source audio manager program for your PC.
Realtek HD Audio Manager is a very popular audio manager app, and if your PC has a Realtek sound card, then this could be the appropriate choice.
The Realtek HD Audio Manager provides you wide range of customization and modification options. You have various options to customize the audio, and you also get a Dolby PCEE v4 graphic equalizer to improve the audio quality.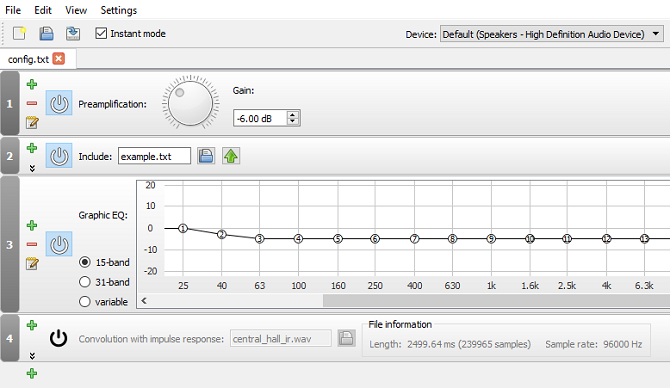 Equalizer APO is another best free, open-source audio equalizer program for Windows 11. The application is free and can be used on your Windows 11 computer.
Compared to other audio equalizers on the list, Equalizer APO is more lightweight as it uses minimal system resources. So, even running Windows 11 on a low-end PC, you won't face any performance issues while using Equalizer APO.
Also, Equalizer APO is easier to use. It has many features, such as unlimited filters, compatibility with multiple channels, fast response time, support for VST plugin integration, and more.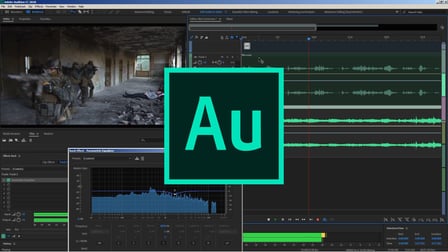 The music producer and sound editors mainly use Adobe Audition, a sound equalizer for Windows. Since Adobe Audition is designed for professionals, beginners might find the tool difficult to operate.
The professional audio editing tool allows you to pinpoint the audio frequencies you would like to boost or cut.
Adobe Audition is a premium tool, but you can use the free trial before purchasing the product.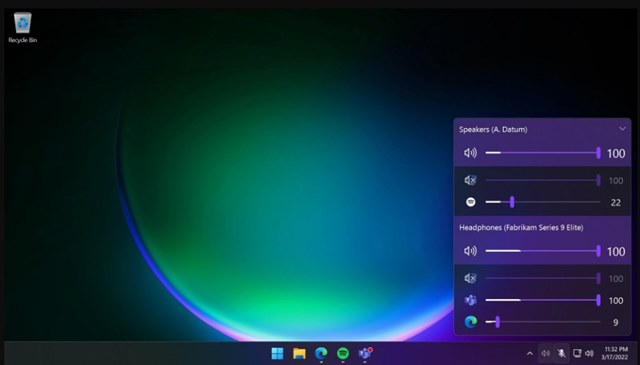 EarTrumpet is a volume control app for Windows that's visually appealing and offers quick access to all your connected audio devices.
You can use it to control the volume output of various apps, and once installed, it sits on the taskbar.
While EarTrumpet doesn't offer you a dedicated equalizer, it can integrate with an existing equalizer and provide you with the controls.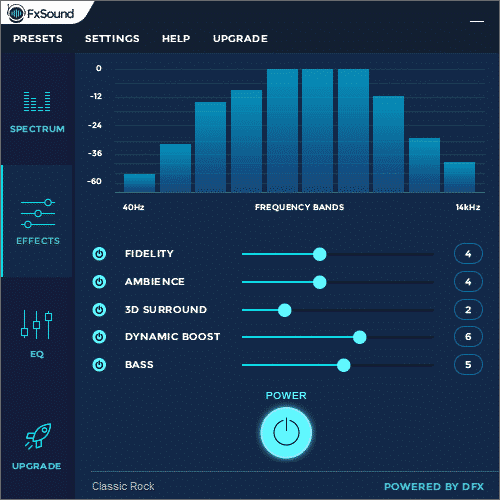 If you are looking for a software program that can boost volume, bass, and sound quality on your Windows operating system, then look no other than FXSound.
FXSound is a full-fledged audio management app that provides an equalizer that you can use to balance the sound as per your need. You can customize the center frequencies of the equalizer to fit your need.
Other than that, FXSound also offers you an audio visualizer, audio effects, presets for music, gaming, video streaming, and more.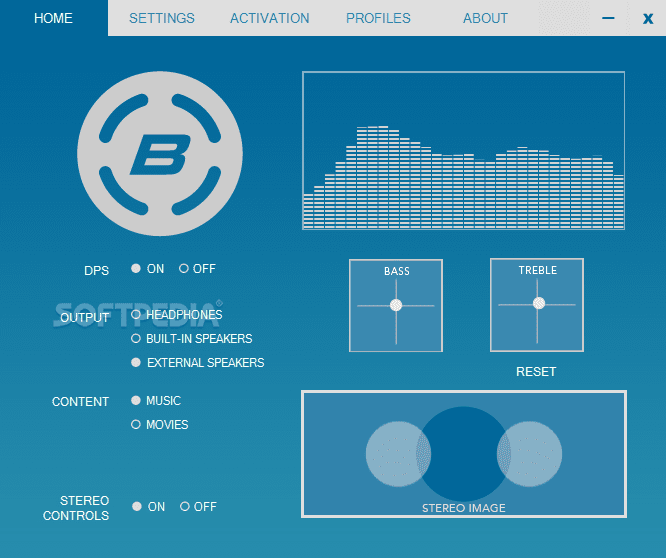 Bongiovi DPS is an audio power station that can optimize any audio signal in real-time. It's a premium audio app on the list that automatically scans audio signals in real-time and optimizes the audio playback on a computer.
The good thing about Bongiovi DPS is that it works with various online services, podcasts, and radio.
Bongiovi DPS also has a sound equalizer that you can use to adjust the audio frequencies. Alternatively, you can edit the preset modes to adjust the audio per your need.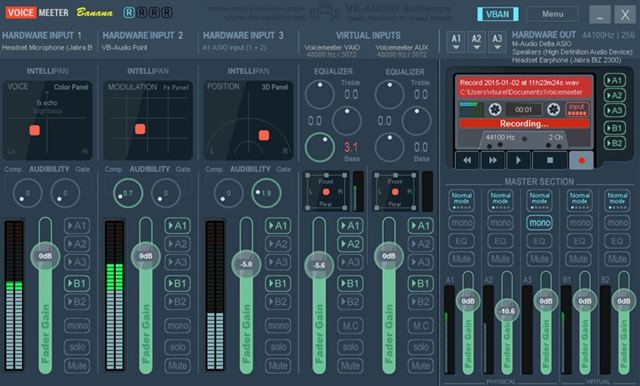 If you are a YouTuber and looking for an audio equalizer for Windows 11 to tweak the microphone volume, then Voicemeeter Banana might be the best pick for you;
It's an advanced audio mixer app for Windows 11 that lets you control various paraments of your PC's audio. Voicemeeter Banana offers you 3 band graphic equalizer on virtual input.
Voicemeeter Banana supports all popular Audio interfaces such as MME, DirectX, KS, WaveRT, WASAPI, and ASIO.
Boom3D is one of the most advanced equalizer apps you can use on your computer. You won't believe it, but Boom3D has the equalizer with 31 bands. Also, it supports many presets to provide an immersive listening experience.
Even if you don't plan to play with the equalizer, installing Boom3D alone will convert all audio output into 3D surround sound. However, Boom3D is a premium application, and it's pretty expensive.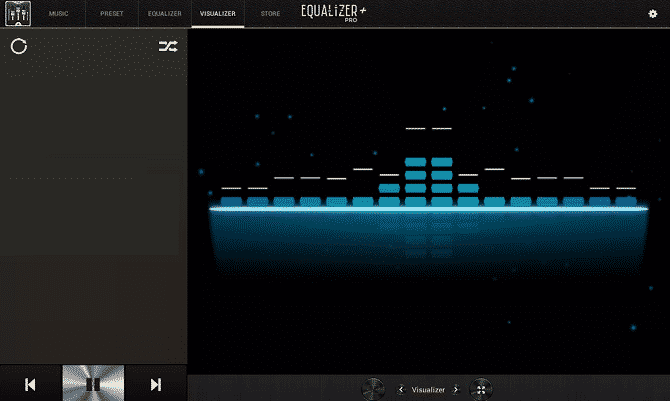 Equalizer Pro is a premium equalizer program for Windows that has the potential to improve the sound quality of your favorite audio application.
The equalizer program for Windows 11 provides you with a 10 band equalizer, bass boost effect, and more than 20 different equalizer presets.
If unsatisfied with the built-in presets, you can create your custom preset to improve the sound quality with Equalizer Pro. Overall, Equalizer Pro is a great sound equalizer for Windows 11 computers.
Also Read: 10 Best Icon Packs for Windows 11
So, these are some of the best sound equalizers for Windows 11. All of the application were clean from viruses and is fully compatible with the latest Windows 11. If you know of any other audio equalizer for Windows 11, let us know in the comments below.