Learn How To Backup Your Text Messages To Gmail From Android: As we all know free messaging apps like Whatsapp, Hike etc are rapidly taking a place of the SMS services, there are still people  who love to use this traditional messaging (SMS) but loosing messages was the easy task. So, we are going to share the easiest way to backup your text messages with your Gmail account and with the help of your Android smartphone. Go through the post to know about it.
[dropcap]T[/dropcap]oday no doubt there are lots of apps today that took place of the traditional messaging app, but still there are people who love to use SMS service. But it's really easy to lose your text messages, you may lose your SMS accidentally or deliberately. Replacing phones and factory reset is the leading cause of losing text messages. However, we are here with the method to backup text messages to your Gmail account from android. Yes, it is possible as until now we hardly kept the backup of our contacts, media files etc with google but now you can even backup text messages too in your google account with the help of your android device. Just follow up the below method to proceed.
Also Read: How To Backup Phone Contacts On Your Android Smartphone
How To Backup Your Text Messages To Gmail From Android
The method is very simple and straight as in this method, you will have to use an app that will help you make a connection between your SMS messages and your Google account. And you can also use this app to restore text messages if you accidentally deleted them.
Step 1. Login to your Gmail account from PC which is connected to your android device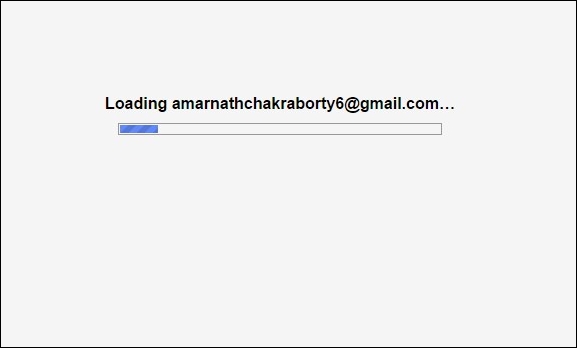 Step 2. After you logged in, you need to open "settings"
Step 3. Then you need to Enable IMAP service in your google account that you can do by visiting here.
Step 4. Now in your android device, download and install the app SMS backup+.  Launch the app and you will see the screen like below. Click on Connect option there and you will see your account just tap on it.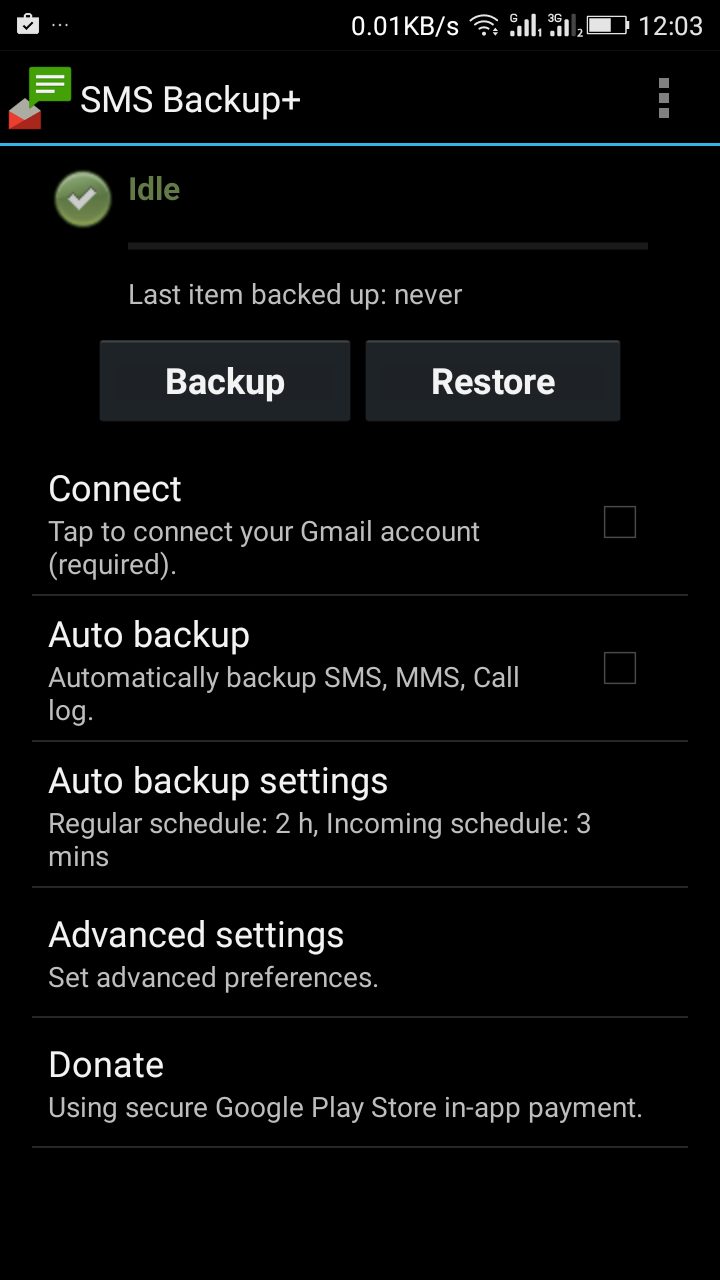 Step 5. Grant the permission to the app to access google details.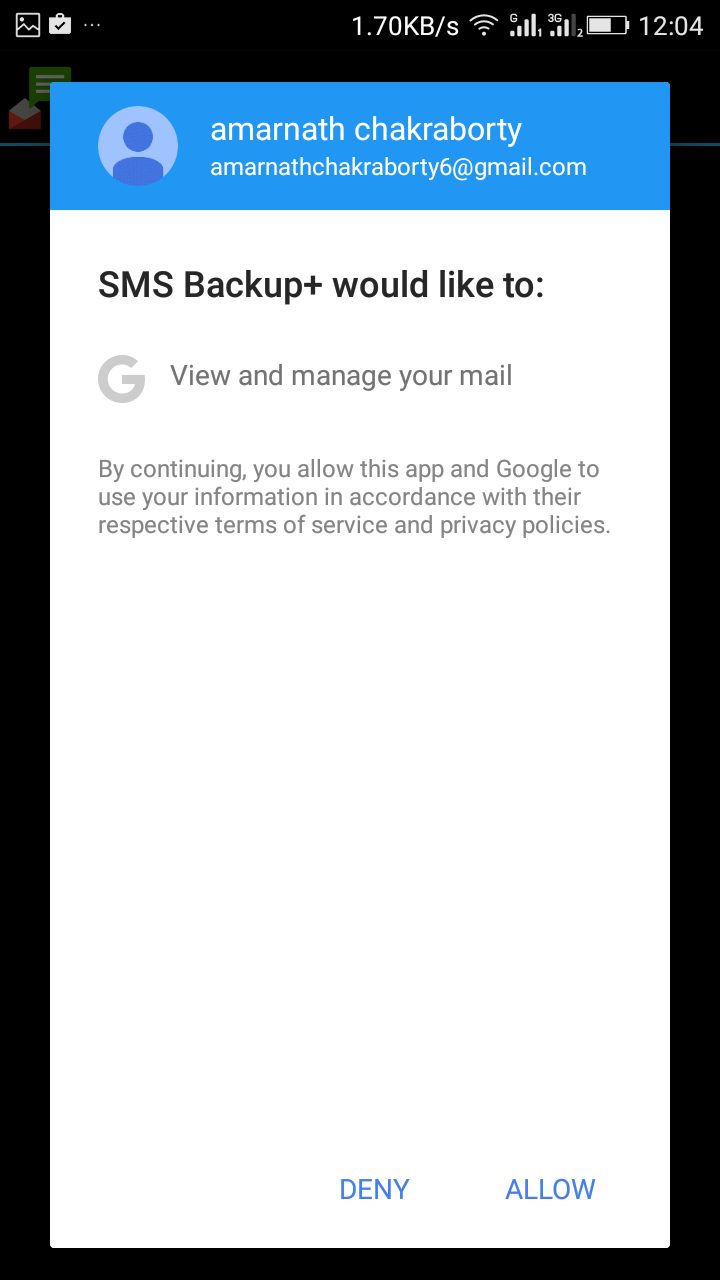 Step 6. Now click on backup on the popup appears and backup process will get started.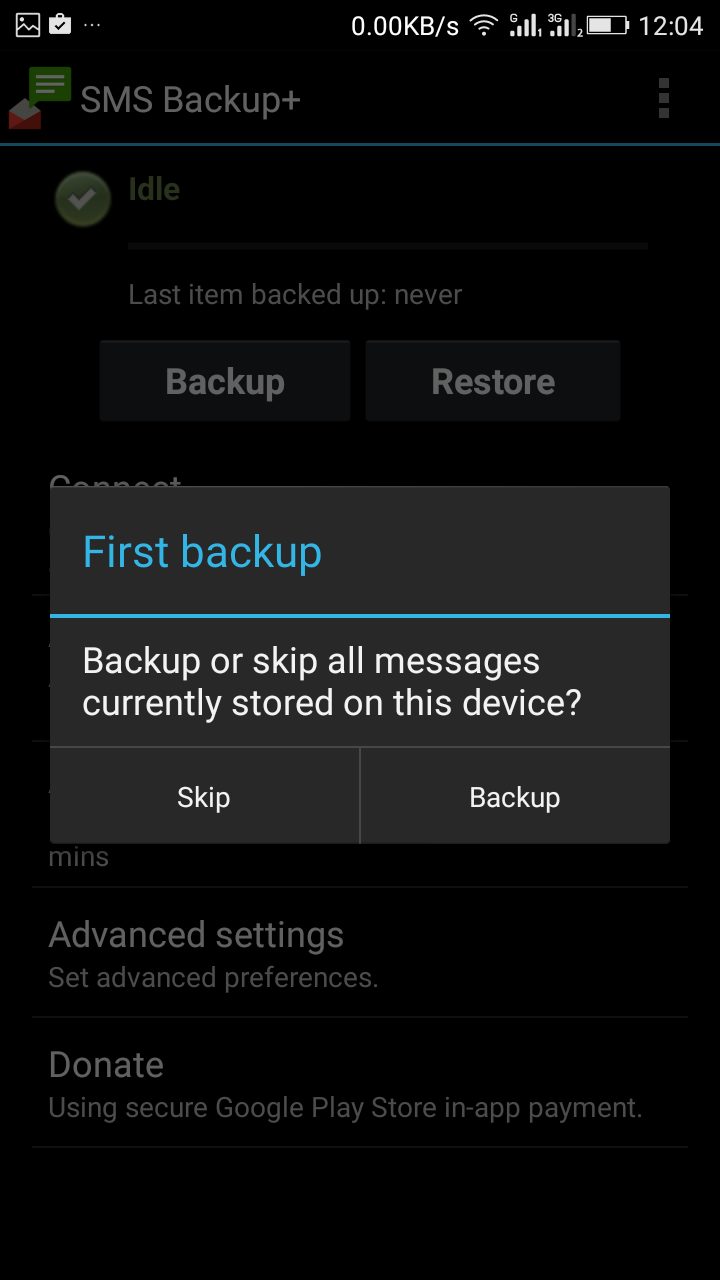 Step 7. Now you need to open your Gmail Account, you can see new Label "SMS" added on the Gmail menu. You can see all your SMS there.
Also Read: Top 10 Best Prank Android Apps for Trolling your Friends
So above is all about How to Backup Text Messages to your Gmail Account from an Android Phone. By this, you can easily restore your text messages from being lost during reset process. Additionally, you can restore or backup according to your wish permanently in your Gmail account. Hope you like the post, don't forget to share this helpful post with others and leave a comment below if you need to ask any question regarding this.