Well, Android is the best mobile operating system out there. It's right now powering every smartphone that's not iPhone and it's known for its endless customization options.
On Android, you also have the freedom to install different types of apps to ease your tasks. You can install productivity apps to boost productivity, use multi-tasking apps to save time, use personal assistant apps, and more.
List of 10 Best Android Apps You Shouldn't Miss
If you are new to Android's ecosystem and don't know how to get started, you might find this guide useful. This article will list down some of the best apps every Android user should use. Let's get started.
Well, WhatsApp Messenger is one of the first Android apps you should install on your new smartphone. It's an instant messaging app that allows you to connect with your friends and family members.
The instant messaging app for Android offers you all essential communication features such as voice/video calling, group chat, status sharing, and more.
You can even use this app to send or receive payments, share real-time locations with your family members, or upload files. Overall, WhatsApp Messenger is a great instant messaging app that you should use.
Google backs YouTube and is probably the best video app for Android. This is the official YouTube app for Android phones and tablets. You can use it to see what the world is watching; you can subscribe to your favorite content creators, like their content, and more.
If you are a content creator, you can utilize youtube to share and monetize your videos. So, if you are searching for an app to watch endless hours of video content on Android, then YouTube could be the best pick for you.
Files by Google is a full-fledged file manager app backed by Google. The app comes built-in on Android smartphones, but if your phone doesn't have it, you can install it from the Google Play Store.
You can use Files by Google to review the files stored on your Android's internal and external storage, clean up junk files, browse files, transfer files offline, backup your files to Google Drive, and more. The app is free to download and use but requires an active Google Account.
It doesn't matter how powerful your phone's camera is; it's incomplete without a good photo editing app. Canva is a popular photo editor, logo maker, and video editor app for Android that you can use for free.
You can use Canva to edit your photos, create unique social media posts, create professional videos in the video editor, and more. However, to access all features of Canva, you need to subscribe to its premium package.
Even though Android's Gboard is good in terms of speed and simplicity, it still misses important features like spelling and grammar check. Grammarly is a keyboard app for Android that can edit and correct your grammar, spelling, punctuation, and more.
The Grammarly keyboard for Android brings a grammar checker, spelling checker, advanced punctuation correction, and synonyms and editor. The app's premium version offers you more features like a writing assistant & proofreader, tips on clarity improvements, tone adjustments, and more.
If you prefer listening to music in your spare time, you should install Spotify. Spotify is probably the best and most popular music streaming app available for Android, iOS, Windows, and the web.
Spotify has both free and premium versions – the free version of Spotify offers you endless hours of music content, you the quality is set to normal. Also, you must deal with ads-in between songs in the Spotify free version.
You can use this app to discover new music, albums, playlists, and podcasts, search for your favorite song, make and share your own playlist, explore the top songs in your region, and more.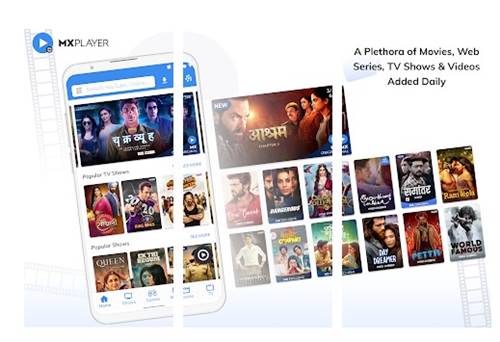 No list of best Android apps is complete without MX Player. It's a top-rated video player app for Android that can play almost all major video file formats you can think of.
You can also use this app for media management as it lists all videos stored on your Android's internal and external storage. Besides the local media files, MX Player also has an OTT platform where you can watch Movies and TV Shows for free.
Well, Truecaller is a caller identification app for Android that can identify calls for you. You can use it to find who is calling you even before picking up the call. The app is mainly used to detect spam callers and telemarketing calls.
The latest version of Truecaller also has call recording features, support for flash messages, and more. Truecaller is a great stock call app replacement for Android. So, Truecaller is another best and most useful Android app you shouldn't miss out on.
Inshort is a top-rated news app for Android that serves you the latest & trending news in 60 words. The app collects news from various news outlets and presents it to you in short and crisp 60 words or less format.
The good thing about Inshort is that it allows you to choose news categories manually. You can subscribe to the categories you like the most and stay updated with the latest news.
If you find any interesting news in Inshorts, you can use the share function to share the news on social platforms such as Facebook, Reddit, WhatsApp, Hike, and more.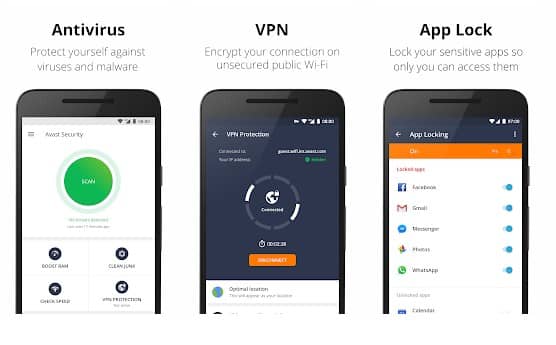 While Android doesn't need a full-fledged antivirus app, it's still best to have one, especially if you often download files from the internet. Avast Antivirus & Security is an Android mobile security app that safeguards your phone from known and unknown threats.
Apart from the antivirus, you also get Anti-theft, hack check, file scanner, junk cleaner, web shield, and wifi security with Avast Antivirus & Security. The premium version of Avast Antivirus & Security also has an App locker that can lock your apps with a PIN code, pattern, or fingerprint password.
All the apps listed in the article were available on the Google Play Store and can be downloaded for free. So, these are some of the best Android apps you should miss. If you want to suggest other apps, let us know in the comments below.