[dropcap]F[/dropcap]or Android game lovers, we are here with the top best Android car racing games 2019. We have mentioned 30 best Android car racing games that will surely give you the enjoyable gaming experience. Go through the post to discover those cool games
[dropcap]G[/dropcap]aming is the only way for us to kill a boring time. Nowadays there are many Car Racing games available on the Play Store, but many of them are not as cool as their names. So I've assembled a list of the best car racing Android games 2019 by having the overview on many factors like user ratings, comments and some of my own experience. So have a look at the best car racing games for your Android smartphone:
Also Read: Top 12 Best Android Games To Play Without Internet Connection
Top 30 Best Car Racing Games For Android Smartphone
I have discussed below some excellent games with their gameplay description and about their graphics quality too. So have a look at these games, choose your favorite one and download it now.
Top Free Car Racing Android Games 2019: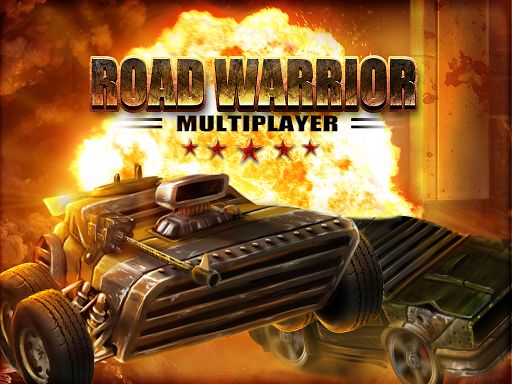 It is the best Android car racing that I have ever played. Race against opponents and shoot them with your guns. Gain respect to race against bosses. Beat them, and you will get their extremely tuned racing & killing machines
Features:
Execute perfect flips to gain coins and nitro boosts.
Multiple car options from sedans to massive trucks!
Explore and discover multiple tracks. There are many paths within a single track. There's always the best strategy for each car!
Realistic and impressive graphics!
Also Read: Top 10 Amazing Strategy Games Like Clash of Clans You Should Play
#2 Asphalt 8: Airborne
It is one of the best car racing games for android since its release and the most admired by the car lovers. The graphics quality of this game is just awesome. It is a car racing game which supports multiplayer. You can also play this game online with your friends.
Features: 
140+ Official Speed Machines: Ferrari, Lamborghini, McLaren, Bugatti, Mercedes, Audi, Ford, Chevrolet. They got them all!
Stunning Graphics: Interactions between the vehicles, environments & tracks are a fully physics-based experience!
Arcade Gameplay At Its Finest: Feel the thrill of gravity-defying racing across 40+ high-speed tracks!
#3 Raging Thunder 2 free
The another best racing game for android offline that you will surely love to play on your Android, This is a must have game if you want an incredible car racing experience. Also, the graphics quality is superb and you will love to play this game. Must give a try to this game.
Features: 
Console quality 3D graphics
Cross-platform multiplayer racing
Fast paced, intense gameplay
Also Read: Top 8 Best First-Person Shooter (FPS) Games for Android
#4 Real Racing 3
It is one of my favorite and best car racing games for android 2019 and is from the famous game developer company "Electronics Arts." Technically this is the best Car Racing game previous year on Playstore and it has superb graphics quality and gives real racing effect while driving the car.
Features: 
Take the wheel of over 100 intensely detailed vehicles from iconic manufacturers.
Burn rubber on a full lineup of 12 real tracks in multiple configurations from top worldwide locations, including Silverstone, Hockenheimring, Circuit des 24 Heures du Mans
Get bumper to bumper with friends and rivals in global 8-player, cross-platform, real-time racing with drafting.
Compete in over 2000 events, including Cup races, Eliminations, Endurance challenges, and Drag Races.
#5 Traffic Racer
It is again the very cool game that you will love to play on your Android. In this game, you can play in very high traffic which is just close to impossible in the real world. The developers very perfectly designed this game. You can race in the four different locations like line SubUrb, Desert, Snowy and City night.
Features: 
Stunning 3D graphics
Smooth and realistic car handling
35+ different cars to choose from
5 detailed environments: suburb, desert, snowy, rainy and city night
5 game modes: Endless, Two-Way, Time Trial, Police Chase and Free Ride
Rich types of NPC traffic including trucks, buses, and SUVs.
#6 RE-VOLT 2
The new and improved version of the intriguing racing game! Many fun stages! Thrilling racing missions! The Grand Prix race for players around the world! It has very smooth gameplay. So, its one of the best racing games android.
Features:
You can upgrade the top speed, accelerating force, handling, and stability for each car.
A wide selection of fun singles race games.
Compete with your friends and other players around the world.
Use the Lucky Wheel Ticket given out for free every day to win various items and hit the Jackpot
#7 Hill Climb Racing
One of the most addictive and entertaining physics based driving game ever made! And it's free! You can face the challenges of unique hill climbing environments with many different cars. Gain bonuses from daring tricks and collect coins to upgrade your car and reach even higher distances.
Features:
Lots of different vehicles with unique upgrades (many different vehicles: bike, truck, jeep, tank, etc.)
Upgradeable parts include engine, suspension, tires and 4WD
Numerous stages with levels to reach in each (Countryside, Desert, Arctic and the Moon!)
Share your score with a screenshot with your friends!
Cool graphics and smooth physics simulation
Designed to look good on low resolution and high-resolution devices (inc. tablets)
Real turbo sound when you upgrade your engine!
#8 Drag Racing Classic
Super Addictive! Nice Cars and Good Graphics are what makes this the Best Racing Game on Google Play. If you're looking for a Great Time Killer without too many ads. Drag Racing is the classic nitro fuelled racing game for Android! Race, Tune, Upgrade and Customize 50+ real licensed cars from the world's hottest car manufacturers.
Features:
Racing on your own may be fun enough, but the ultimate challenge is in the "Online" section.
Tune your car and accelerate your way to victory, Add nitrous oxide for more fun
#9 Need For Speed No Limits
You can build your dream ride with an unbelievable range of cars and customizations. Launch yourself between chaos and control as you hit the loud pedal and roll into underground car culture. Win races, up your rep, then kick into more races, more customizations, and more cars. This is one of the best racing games for android 2019.
Features:
Pick up the real-world cars you've always wanted, from the Subaru BRZ to the BMW M4, McLaren 650s, Porsche 911, and more. Steer onto the streets of Blackridge, driving reckless and juiced as sparks fly.
Accelerate over jumps and around debris, into traffic, against walls, and through high-speed Nitro Zones
Burn rubber in over 1,000 challenging races – and that's just the starting line.
#10 Driving Zone: Russia
You can choose from classic cars produced in Russia and the most modern models. Each car has its character and a real engine sound. All models have thoroughly researched body and interior, which gives a special feeling of realism and full presence. This is one of the top car racing games android.
Features:
Modern beautiful graphics
Realistic car physics
Change the time of day in real-time
Qualitatively modeled Russian cars
4 tracks with different weather conditions
First person view / interior camera.
Also Read: 8 Best Android Bike Racing Games That You Must Play
#11 CSR Racing
The ultimate drag race in the city streets, featuring over 100 licensed cars, stunning graphics, addictive gameplay and intense online player vs. player competition. Play a quick race in a spare minute, or strap yourself in for a grand tour to the top of the leaderboards.
Features:
Race online against the best CSR players to win special new cars and top the global leaderboard!
Compete Tier 5 and compete against crews from across the globe!
BEAT THE CREWS and you'll rule the city. Tune out their trash talk.
#12 Horizon Chase – World Tour
Horizon Chase is a love letter to all retro gaming fans. It's an addictive racing game inspired by the great hits of the 80's and 90's: Out Run, Lotus Turbo Challenge, Top Gear (SNES), Rush, among others. Each curve and each lap in Horizon Chase recreate classic arcade gameplay and offer you unbound speed limits of fun. Full throttle on and enjoy.
Also Read: Top 10 Best Apps to Test Hardware on Android
#13 Need for Drift: Most Wanted
You will have to get behind the wheel of a sports car and take part in illegal racing right in the city streets. Are you ready to become the best racer of the city? You will race on over 100 tracks in 30 supercharged cars and take your driving skills to a new height. Smart and skillful opponents won't let you get bored and will keep your adrenaline level high!
#14 Offroad Legends
Drive the most amazing offroad vehicles in this extreme hill climbing madness! Crash the barriers and fly above bottomless chasms with Monster Trucks, 4×4 off-roaders, and six wheeled Behemoths!
Features:
Four car categories (Monsters, 4×4 off-roaders, Behemoths, Fun cars)
Three game modes
Gorgeous graphics
56 challenging tracks
Real-time vehicle deformation
Mind blowing physics
#15 Asphalt Xtreme
Breakthrough to uncharted territory with Asphalt Xtreme! Rip around dunes, charge through canyons, drift across the mud and fly past your opponents to reach the finish line. It is the new game from the Gameloft. It is an offroad racing game, it's highly addictive
Features:
Release your inner beast in a Monster Truck.
All seven off-road vehicle types deliver unique flavors of gameplay, allowing you to discover fresh and challenging experiences constantly.
Go head-to-head online in 8-player simultaneous free-for-alls!
With five game modes, 400+ Career events, 500+ Mastery challenges, Limited-Time Events and more on the way, prepare for a truckload of new content!
#16 Death Rally
A thrilling racing and destruction game where you upgrade your cars and weapons, enabling you to take on even more hard core opponents. Lock and load and enter the Death Rally, humiliate and destroy your opponents. You choose how you win, NO TRICK IS TOO DIRTY! So, its another best car racing games for android.
Features:
Free to play for as long as you like
Brought to you by REMEDY, renowned developer of MAX PAYNE and ALAN WAKE!
Played by more than 19 million gamers worldwide!
#17 Rush Rally 2
Race the most authentic rally simulation on your mobile at an astounding 60fps. Console quality racing on your mobile! Race at night or day in rain or snow! Rally through 8 Countries, over 72 unique stages each with different surface types including snow, gravel, tarmac and dirt.
Features:
Connect to Facebook or Googleplay, race against your friends' ghosts at any time you like
Feel the rush by taking on a selection of our mini games, race through roadworks, dodge missiles and even pull trailers.
A control system designed specifically for touch devices mean racing becomes more fun and consistent
#18 Colin McRae Rally
Hit the dirt as the ultimate off-road racing game experience, Colin McRae Rally, comes to Android for the very first time. This is one of the best classic rally experience perfectly tuned for Android
Features:
Take on different game modes including quick races, full rallies and Championships and customize your experience with different controls schemes and views.
Get behind the wheel of legendary rally cars, the Subaru Impreza, Mitsubishi Lancer Evolution VI, Lancia Stratos and Colin McRae's Ford Focus.
Colin McRae Rally for Android features THIRTY amazing rally stages with a combined distance of over 130km.
#19 Thumb Drift – Furious Racing
Well, whether you know how to drift or not, you'll enjoy this game for sure. Users need to enjoy sliding sideways around the corners to compete for the highest score.
Features:
Over 100 fully unlicensed cars to unlock + more to come
Simple one-thumb controls
Addictive drifting gameplay
Original soundtrack with 6 pumping tunes
6 different tracks to race on each with a unique feel
#20 CarX Drift Racing
This is one of the most realistic mobile racing game you can have on your Android smartphone. CarX Drift Racing gives you a unique experience in the handling of sport cars by the simple and the intuitive way
Features:
Insane feeling of powerful sport cars
Unique driving on different surfaces – asphalt, grass, sand
Racing on high detailed tracks
You can customize your handling scheme
#21 Asphalt Street Storm Racing
Asphalt Street is another drag racing game brought to you by Gameloft. Drive fast, look cool, customize your car and enjoy the best HD 3D graphics as you test your engine's torque, bet Supercars or classic autos and race in real-time PvP to top your driving rivals.
Game Features:
Up to 4-player simultaneous PvP
Race for money, fame and even your opponents' pink slips
Amazing real-life cars, ranging from McLaren and Lamborghini to Ferrari — all up for grabs!
#22 Rally Racer Dirt
Rally Racer Dirt is a one of the best drift based rally game and not a traffic racer. Drive with hill climb, asphalt drift, and real dirt drift. Rally with drift together. Rally Racer Dirt introduces best realistic and stunning controls for a rally game. Have fun with drifty and realistic tuned physics with detailed graphics, vehicles and racing tracks.
Game Features:
Realtime Multiplayer Mode
12 Different rally cars,
Tunable cars with adjustable suspension, anti roll bar, ride height and gearbox ratios.
Upgradeable cars and drive properties.
5 Different tuned and enjoyable tracks.
#23 Drift Max
Drift Max is another game in the list which features realistic 3D graphics. Users need to keep their thumb on the throttle pedal and drift through 12 realistic tracks with high-performance racing cars.
Game Features:
Car customization and modification
Realistic 3D graphics
Different camera angles
For each track, compete for your friends and other users in the world and reach the top.
#24 M.U.D. Rally Racing
If you are looking for REAL mobile rally simulation than you are in the right place. Race at 60 fps in mud, snow, dirt, and asphalt in this fast-paced racing game.
Game Features:
Amazing Action
Drive on real world tracks
Amazing cars
Take the lead
#25 Top Speed Highway Car Racing
This is another awesome car racing game on the list that brings realistic looking graphics. This game is for real racing games lovers who spend time playing car racing games. In this game, you just need to beat your friends and Foes to become the number 1 racer champion in the world.
Features:
Play traffic highway racer
Enjoy endless car simulation game with in-car camera view
Extremely fast and addictive gameplay.
The most realistic 3D car driving simulation.
Amazing Quality sound effects.
#26 Road Fighter
Well, if you love to play old games on your Android smartphone, then you will love Road Fighter for sure. Its a classic 8-but game on PC which is now available for Android devices. The game is not high-in graphics, but its pretty addictive and it's a good one to spend some spare time.
Features
Requires less space to installs
Highly addictive gameplay
Road Fighter is a Classic 8-bit game of PC which is now available for Android
#27 Mini Motor Racing
Mini Motor Racing plays like a favorite remote-controlled car showdown, combined with modern tech to nitro-boost your engines. You can play this game with your friends or against your friends or rivals. You can use your phone's WiFi, Bluetooth to connect with other player and race against them.
Features:
Over 400 races to conquer
Race in fully upgradeable cars, each with their own unique handling and style.
Race on over 50 tracks, day and night, in varying weather conditions
Invite up to four friends to play online
#28 Asphalt 9: Legends
Asphalt 9: Legends is the newest addition to the Asphalt series from Gameloft. The game features better graphics and soundtrack compared to the most successful Asphalt 8: Airborne. The game is very high in graphics and gameplay is quite addictive. The mission of the game is similar as of Asphalt 8: Airborne
Features:
Meticulously detailed real cars, cool HDR techniques, and stunning visual
Collect over 50 of the world's best speed machines.
Use the new car editor to define the exact color and material of your car.
For the first time in any of the Asphalt games, you can create your own online community
#29 Powerboat Racing 3D
Powerboat Racing 3D is an intence 3D racing game which is full of fun. In this game, the player needs to control a water scooter to win the race. The races are often very tough to win and players can choose their preferred tracks. The best thing about Powerboat Racing 3D is that it has a multiplayer mode that means you can now race against your friends.
Features:
Realistic graphics
The best ever 3D Powerboat racing game available
Lots of competition and racing tracks.
#30 Real-Drift Car Racing
Well, Real-Drift Car Racing is another best racing game which you can play on your Android smartphone. The great thing about Real-Drift Car Racing is its graphics which are quite amazing. Moreover, the gameplay is clean and addictive. Not just that, but the controls are also beautifully crafted to give you real drift racing experience.
Features:
The most realistic 3D drift racing simulation on mobile devices;
Customizable difficulty: from total novice to professional drifter;
Extensive customization options: change body color, body vinyl, rims model, rim color and tire signature;
So above are the Best Android Car Racing Games 2019. These are the best one that we have selected for you to play it on your Android. You will have an incredible experience playing these games in your free time. Hope you like the games. Also, tell us your favorite one in the comment box below.