Android comes with a default file manager, but sometimes the stock is not helpful because it has only the basic features.
As of now, there are hundreds of third-party file manager apps available for Android smartphones. The third-party file manager apps for Android provide impressive features like cloud access, FTP access, and more.
Also Read: 10 Best iPhone File Manager Apps
List of 10 Best File Manager apps for Android
In this post, we will list down some of the best file manager apps for Android devices. Most of the file manager apps listed in the article were free to download and use. Let's check out.
Astro file manager is also called a cloud file manager. You can quickly move one file to another cloud storage from this Android app.
So, if you store your precious data in cloud storage and want to move your data to another cloud storage, try the Astro file manager Android app. You can easily add cloud storage account like Dropbox, Google Drive, Box, and Skydrive.
I like this File Explorer because this its UI is made with the latest material design. The design of this File Manager is very eye-catchy. File Explorer includes all essential features that you want from any file manager.
Apart from moving files between folders, it can also connect to cloud storage like GDrive, Dropbox, Box, and more. Also, you can create and explore encrypted zip files with this app.
Solid Explorer is the best-looking file and cloud manager with two separate panels, bringing a new file browsing experience.
Apart from managing files in almost every location, it gives you many customization options, such as themes, icon sets, and color schemes. You can freely adjust the interface to match your taste.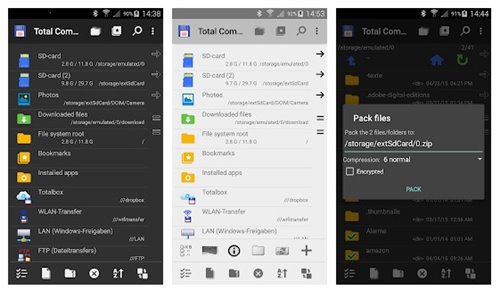 Total Commander is probably the most popular file manager app on the list. The great thing about Total Commander is that it's completely free, and it doesn't show any ads.
With this app, you can copy, move whole subdirectories, extract zip files, edit text files, and more. If you have a rooted device, you can access some system files with Total Commander.
File Commander is a feature-rich, powerful file manager that allows you to handle any file on your Android device or cloud storage via a clean and intuitive interface.
You can separately handle libraries of pictures, music, videos, documents, rename, delete, move, zip, convert and send files with just a few taps.
Files Go is a new storage manager that helps you free up space on your phone, find files faster, and share them easily offline with others.
You can also use this app to delete old photos and memes from chat apps, remove duplicate files, erase unused apps, clear your cache, and more.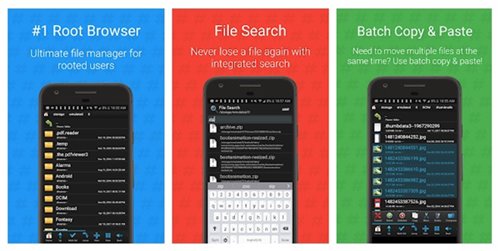 Root Browser is one of the best and full-featured file managers & root browsers for rooted Android smartphones. The file manager app can also integrate with several popular cloud storage services.
You can access your stored files and transfer files directly to cloud storage services like Google Drive, Dropbox, Box, and much more.
AndroZip is another best Android file manager app that allows users to manage files effectively. With AndroZip, you can copy, paste, move, delete files. Not just that, but AndroZip also comes with a built-in compressor capable enough to unzip/unpack and compress encrypted ZIP files.
Apart from these, the AndroZip also packs a few advanced features that never disappoint to please its users.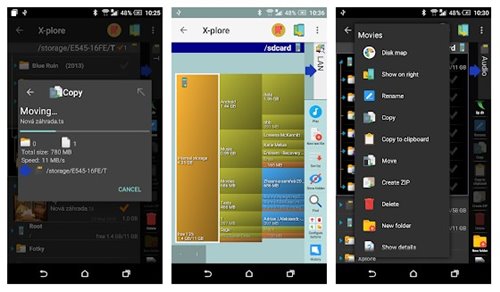 Well, X-plore File Manager is a top-rated file manager app available on the Google Play Store. It's a bit different than all other file manager apps listed n the article. This one includes a dual-pane tree view.
One can use X-plore File Manager to manage files stored even on cloud services like Google Drive, OneDrive, Dropbox, etc.
If you are looking for a powerful file manager app with a clean & intuitive interface, then look no other than Cx File Explorer. With Cx File Explorer, you can quickly browse and manage files stored on your PC, smartphone, and cloud storage.
Apart from file management, Cx File Explorer also offers you other features as well like a Recycle bin, accessing files on NAS, etc.
Almost every file manager apps listed in the article is free to download and use. Also, they offer you better file management features than the stock one. I hope this article helped you! Please share it with your friends also. If you have any doubts related to this, let us know in the comment box below.