Well, Android is always known for its massive app ecosystem. Just take a brief look at the Play Store; you will find it for every different purpose over there. Not only that, but the Play Store also sorts apps based on their categories. In this article, we are going to talk about WiFi File Transfer apps.
WiFi File transfer apps are helpful, especially if you want to exchange files between devices quickly. With these WiFi File transfer apps, you can exchange photos, videos, documents, apps, etc., in-between devices.
Also read: 10 Best Files Sharing Apps for Android (Transfer Files Wirelessly)
List of 10 Best WiFi File Transfer Apps For Android
It's worth noting that we have not listed any banned apps like Xender. So, let's check out the best WiFi file transfer apps for Android.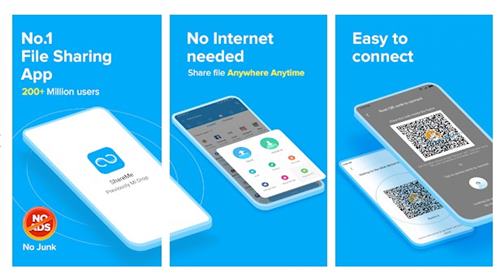 ShareMe from Xiaomi is one of the best and top-rated WiFi file transfer app available for Android devices. The good thing about ShareMe is that it works across all devices, including Samsung, Oppo, OnePlus, LG, Realme, and more.
Since the app relies on WiFi to exchange files, the file transfer speed is breakneck. The app also has an intuitive and friendly user interface.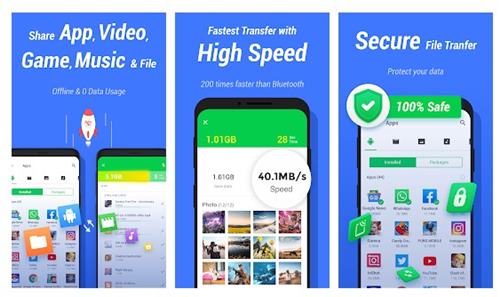 If you are looking for a file transfer app that can satisfy all your file transfer needs, then InShare might be the best pick for you.
With a share, you can easily send videos, photos, music, apps, e-books, pdfs, across devices. In addition, the file transfer speed is 200 times faster than Bluetooth.
Well, JioSwitch is an ad-free file transfer app available on the Google Play Store. Reliance Retail makes the app, and it supports a wide range of file types to transfer from one device to another.
It also has cross-platform support. That means you can transfer data between Android and iOS devices also. Of course, just like every other app, JioSwitch also relies on WiFi to exchange files between devices.
4. Zapya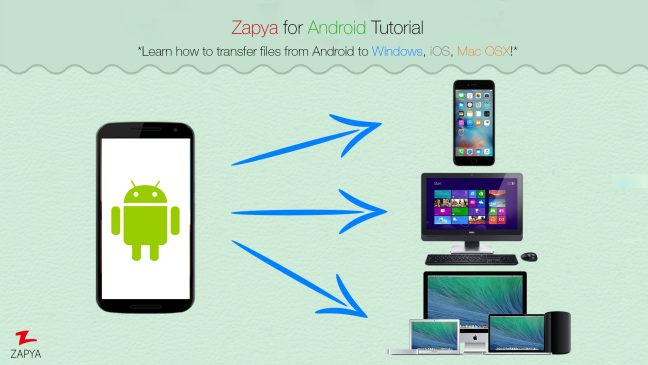 Well, Zapya is by far the best and fastest WiFi file sharing app available on the Google Play Store. The good thing is that Zapya offers you four different offline sharing methods to share files with nearby users.
With Zapya, you can share almost all file types from one device to another. Also, it got cross-platform support.
Well, SuperBeam is another example of a file transfer app with an intuitive interface. Of course, it also has the standard features mentioned in the previous apps. However, one of its best features is its method to pair your Android phone or tablet to your computer.
SuperBeam lets you pair devices via NFC or QR codes, so there's no need to do a lot of clicks and manual sharing of keys.
This is one of the most downloaded apps in its category. WiFi File Transfer allows you to upload and download files to and from your phone/tablet and computer through an easy-to-use web interface.
That interface also lets you delete, copy, rename, zip, or unzip files quickly. In addition, you can upload entire folders if you use the Google Chrome browser.
This app allows you to access and manage your Android smartphone from Windows. In addition, it is an effective file-sharing app you can have on your phone and the computer.
This works more like a PC suite. However, it entirely unfolds all your mobile in your computer browser
With Pushbullet, you can do everything like sending text messages while typing with your computer keyboard. See your phone's notification, exchange links, and of course transferring files.
You can even install the Pushbullet client on your PC to directly manage your Android smartphone from the big screen.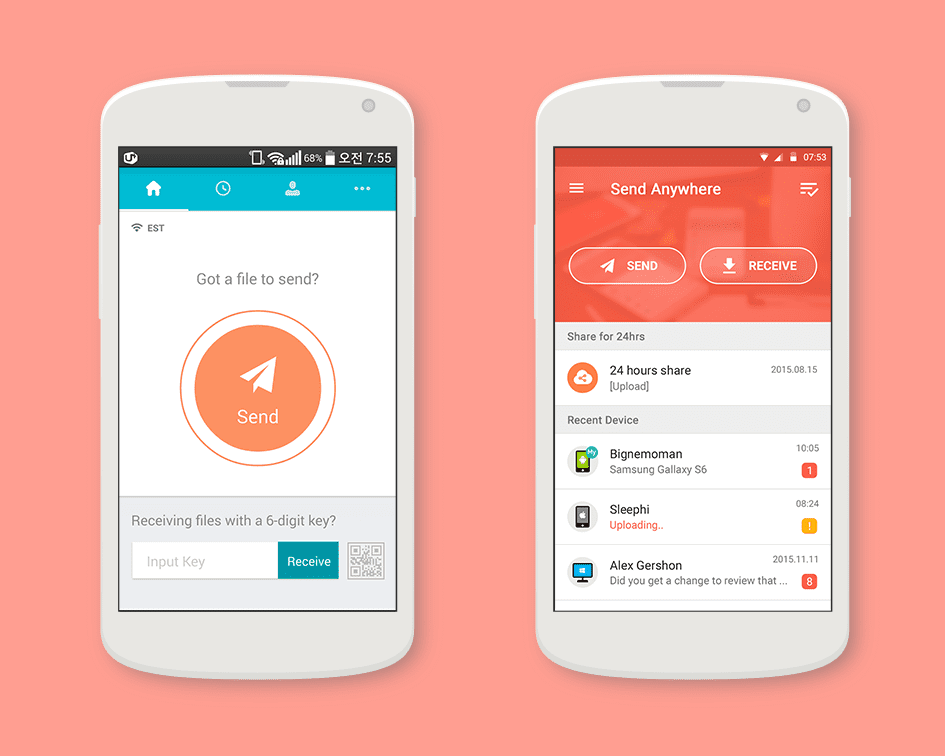 This is another best Android app that allows users to send Android files of any size securely. The great thing about Send Anywhere is that it transfer files via WiFi directly. So, it's one of the best WiFi file-sharing apps you should have on your Android device.
It is a multi-purpose file-sharing app that you would love to use on your Android smartphone. You can use the app to share images, videos, and other large files via WiFi when talking about file sharing.
Not just that, but all files that you send using Files by Google are encrypted over a direct WiFi network. Apart from that, it's also a file manager in itself.
So above are the Best Android File Transfer Apps. I hope this article helped you! Please share it with your friends also.