We all deal with stress, anxiety, and every other thing that makes our life difficult in our everyday life. Anxiety is the most common one out of all those, and it's often the primary reason behind sleepless nights, missed opportunities, feeling sick, etc.
To deal with Anxiety, one needs to change one lifestyle, including diets, workout plans, etc. If that doesn't help, then one can always choose to meditate. What's more important is that your smartphone can now help you in meditation.
There are plenty of Android meditation apps available on the Google Play Store that could help you maintain a mindfulness regimen. If you are also interested in such apps, you are in the right place.
List of 10 Best Anxiety Apps or Stress Relief Apps For Android
This article will share some of the best Anxiety apps or Stress Relief apps that you can use right now. So, let's explore the list of best Android Anxiety apps.
As this app's name is focused on, you will be able to use this app to relax your mind and hence get relief from stress or anxiety. This app has guides on specific breathing exercises that help you calm your mind in no time.
The breathing techniques shared on the app can help you stabilize your mood, control anger, and manage stress levels. However, the app has received lots of negative reviews from users.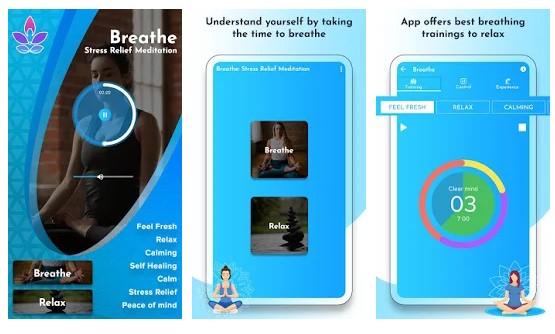 Breathe is a relatively new stress management and meditation app available for Android smartphones. With Breathe, you can effectively reduce your stress level, stay calm, stay healthy, and reduce anxiety.
It offers lots of breathing exercises for self-healing and stress management to calm your mind. Overall, Breathe is one of the best stress relief apps you can use on an Android smartphone.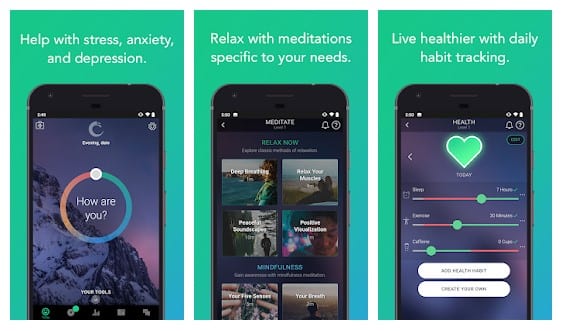 Sanvello is the best Anxiety and stress relief app available on the Google Play Store. The app gives you psychologist-designed tools to address anxiety and stress. The app has many detailed guides on meditation, relaxation, stress management, etc.
The premium version of Sanvello allows you to use unlimited resources and all tools to improve your overall health.
If you deal with stress or feel depressed, Headspace might be the perfect pick. The app brings life-changing meditation and mindfulness techniques to help you relax and calm your mind.
You will find guided meditations for everything from stress management and anxiety management to sleep, personal growth, and better mind-body health. However, to unlock the app's full potential, one must subscribe to a premium version.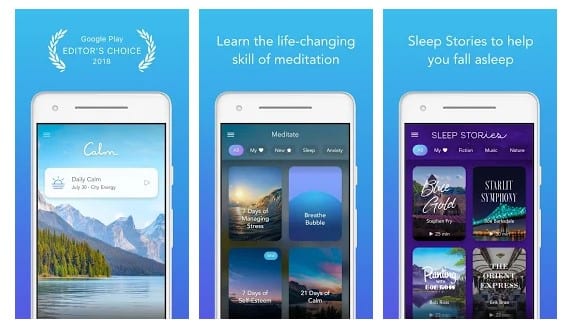 Calm is an Android app for mindfulness and meditation to bring clarity, joy, and peace to your daily life. Start your journey with a calmer mind with the app trusted by millions.
Calm is the perfect meditation app for beginners, and it also includes hundreds of programs for intermediate and advanced meditators and gurus.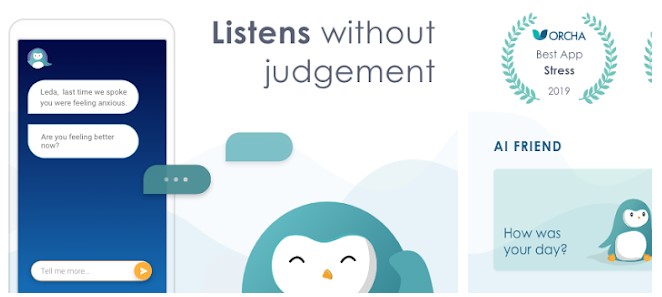 Well, Wysa is a little bit different compared to all others listed in the article. It's your AI friend that will support you through every big and small anxiety of life. To help you deal with stress, the app uses science as a foundation to strengthen your mental health.
The app has many research-backed, widely used CBT, DBT, Yoga, and meditation techniques to support you with mental health and wellness needs.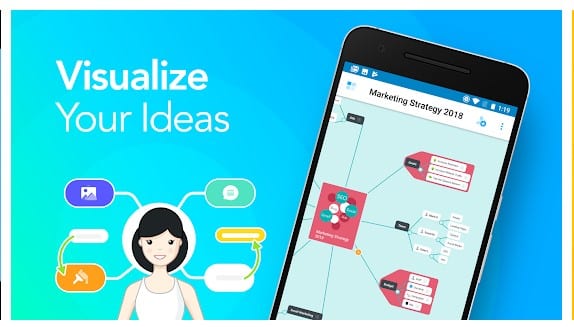 It is one of the best Android apps that you can use to give your ideas and thoughts in a particular order or structure.
It's indeed a great mind mapping app that you can use to organize, prioritize, and generate new thoughts. So, it's one of the best mind mapping apps that everyone would love to have.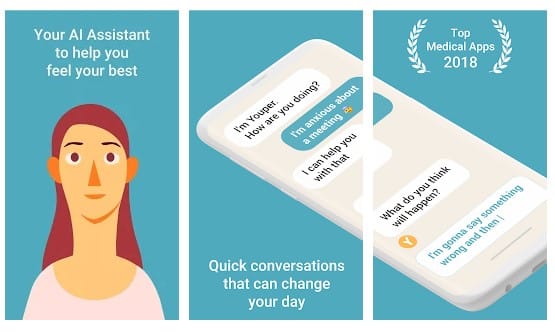 It is an AI assistant that is based on therapy and meditation. The great thing about Youper's AI Assistant is that it can open up an insightful conversation that can help you master life's ups and downs.
The app helps users detect and monitor emotional health symptoms, including anxiety, depression, panic, etc.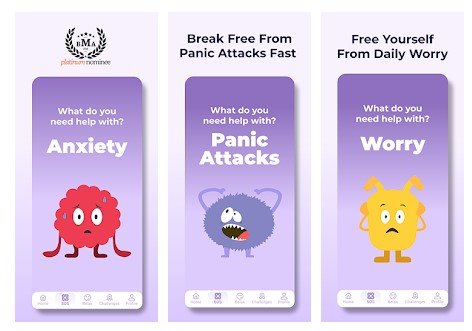 Dare is an evidence-based training program that helps people overcome panic attacks, anxiety, worry, and insomnia. The stress relief app for Android can address every anxious situation like driving, flying, eating out, intrusive thoughts, and more.
The free version of Dare offers you access to 100's free audio guides to overcome anxiety and panic attacks. The premium version provides you with more content and can download content.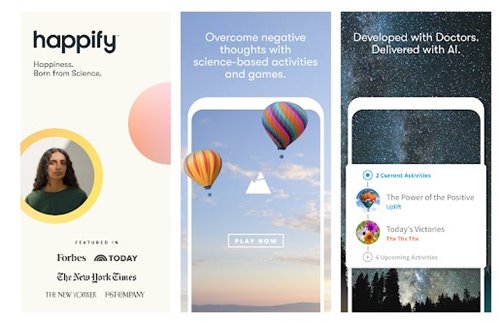 Happify is a relatively simple Android app that can help you reduce stress, overcome negative thoughts, and build confidence. To reduce stress, it uses science-based activities and games.
The games and activities were designed by leading scientists and experts in psychology, mindfulness, and Cognitive-behavioral therapy.
Happify will help you conquer negative thoughts, cope better with stress, build self-confidence, and more.
These are the best Android apps to help you beat anxiety and stress. If you know of any other apps like these, let us know in the comment box below. I hope this article helped you! Please share it with your friends also.