Android is definitely the best mobile operating system out there. Compared to all other mobile OS, Android provides you more features and customization options. Also, Android is known for its massive app ecosystem.
Just take a brief look at the Google Play Store, you will find apps for every different purpose. Similarly, there are apps available for increasing internet speed as well.
Hence, if you are looking for apps to increase the internet speed on Android, you are reading the right article. In this article, we are going to share few best apps to increase internet speed.
Best Apps to Increase Internet Speed In Android
Most of the apps listed in the article are free to download. However, some require a premium subscription. So, let's check out the best apps to increase internet speed on Android.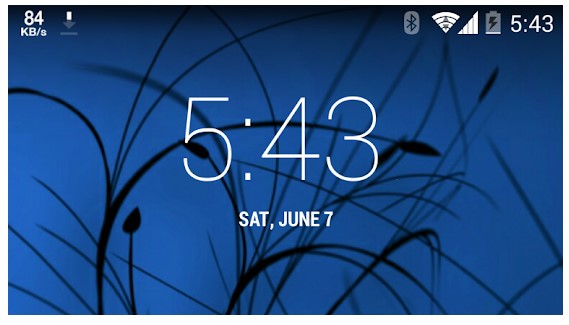 Internet Speed Meter Lite displays your internet speed in the status bar and shows the amount of data used in the notification pane. This helps you monitor network connection anytime while using your device, and with that, you can manage your usage and manage apps accordingly to boost up your internet speed.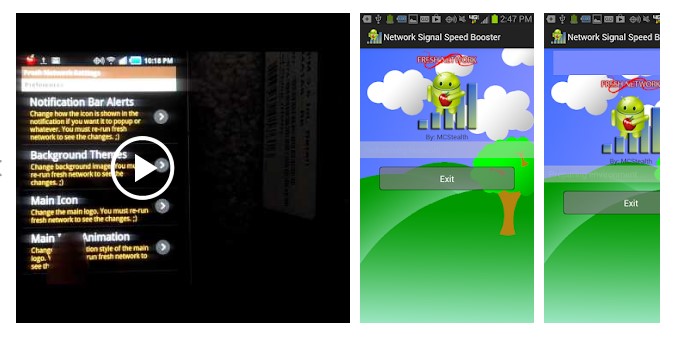 This app analyzes your phone's 3G/4G and WiFi connectivity and accelerates it IN just one click action. This application is tested on many devices and works fine for many users. You will experience a noticeable increase in speed after using this app.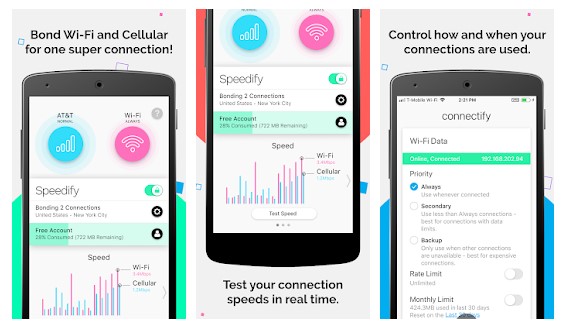 Speedify makes your Internet faster and more reliable. Easily combine your cellular and Wi-Fi connections for more bandwidth and keep you online when your Wi-Fi stops working. When your phone or tablet is stuck on a poor Wi-Fi connection, Speedify will seamlessly switch to cellular without skipping a beat.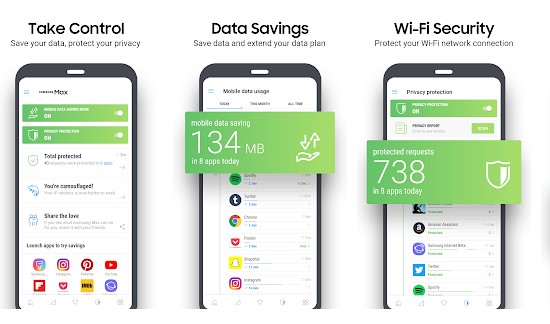 Samsung Max is your smart assistant for Android, personally advising the best way to save your data, shield your security, and manage your apps. This app tells you about the apps that consume extra data and limiting the speed of the internet. So, you can pick up the apps, and uninstall/force stop them to increase the internet speed.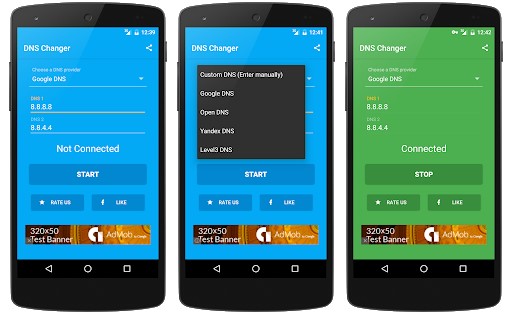 DNS Changer is the easiest way to Change DNS. Works without root and works for both WiFi and Mobile Network Data Connection. You can choose from Open DNS, Google DNS, Yandex DNS, and much more using DNS changer.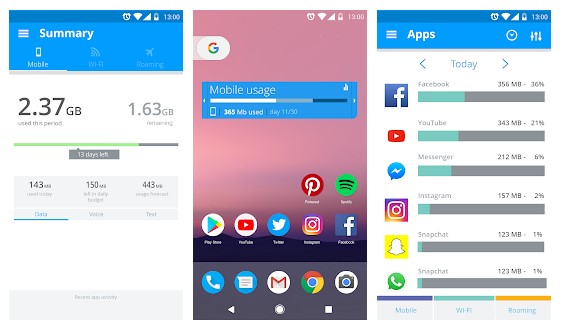 My Data Manager is not actually an internet speed-boosting app. It works differently. The app allows users to take control of their mobile data usage. The app helps users to identify apps that consume data from the background. The app silently runs in the background, and it tracks all apps and their data consumption.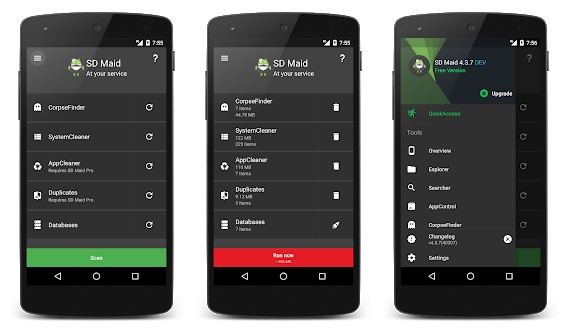 SD Maid is basically an Android optimizer that helps users to keep their devices clean and tidy. The app actually houses many tools that help users manage different aspects of Android apps and files. It also comes with an app management tool that displays apps that consume most of the internet data. The app also helps users to stop those apps, which leads to better internet speed.
You all might be wondering what is the role of a browser in improving internet speed. Well, let me tell you, our web browser doesn't block any ads, third-party tracker and erase cache & cookies, which consumes much more data and loads slowly.
However, Firefox Focus is not like that. It blocks ads, web trackers and doesn't save cookies, cache, or even your browsing history. So, by removing all those things, web pages may require fewer data and load faster.
Just like Windows operating system, Android also runs a few processes or apps in the background. Usually, these system apps make our Android experience even better, but we can live without that. These system apps run in the background and connect with the internet. So, to stop all those apps, we need to use an Android firewall app.
NetGuard is one of the best no-root Firewall apps for Android that you can use to restrict apps from using the internet. So, technically if you stop all those apps that run in the background and transfer data, you can feel a noticeable increase in speed.
NetGuard doesn't work on every Android smartphone. So, if you are unable to use the NetGuard firewall app for any reason, you can consider AFWall+. However, unlike the NetGuard no-root firewall, AFWALL+ doesn't work on non-rooted Android smartphones.
Like all other firewall apps for Android, AFWall+ allows users to restrict apps from using the internet data.
So, these are the best apps to increase internet speed on Android. I hope you like these apps, please share them with your friends also. Leave a comment below if you have any related queries.