If we look around, we will find that the technology around us is evolving rapidly. These days, we got the freedom to work from the internet. We meet many people via social networking sites with different mother tongues in this digital world. We need to use a translator or learn a new language to communicate.
Learning a new language can be difficult as there will be a whole new set of grammar, vocabulary, etc. However, there are a few Android apps that can help you to speed up the process. This article has decided to share a list of the best language learning apps.
Also Read: 10 Best Android Apps To Control PC
List of Best Language Learning Apps For Android
With these Android apps, you can quickly learn new languages. So, to strengthen your communication skills, check out the list of best Android apps to learn new languages.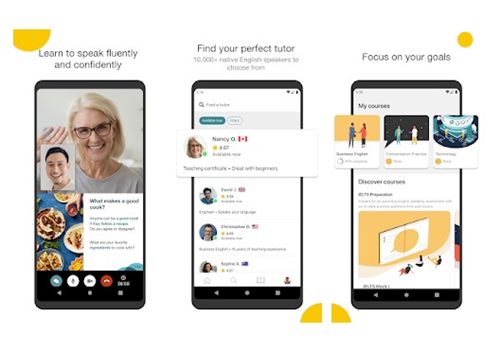 Cambly is an Android app that will help you learn English quickly. It's an app that lets you practice English over video chat by connecting you to a native speaker.
The app has many friendly English tutors ready to help you practice conversation skills, pronunciation, and other English skills you'd like to improve.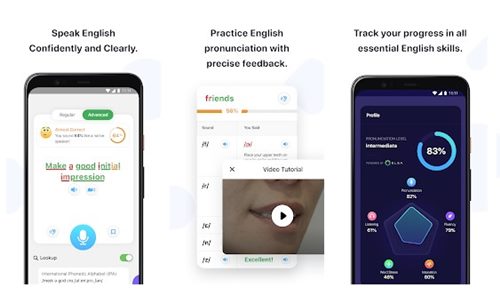 This one is an English pronunciation app that helps you speak English confidently and clearly. The app lets you take a speech test that is written by experts. After completing the test, you will receive a detailed report of your pronunciation strengths and weaknesses.
After analyzing your results, the AI speech coach will select the best bite-sized lessons to improve your strengths and minimize your weaknesses.
Duolingo is an Android app that makes learning English fun. The app provides fun mini-lessons that feel like games to help you adapt to the English language.
It is an app meant to practice speaking, reading, listening, and writing to improve your vocabulary and pronunciation of English. The app is free to download; you can learn languages other than English and Chinese, Japanese, Korean, Spanish, and more.
Babbel is one of the top-rated language learning apps on your Android smartphone. Babbel is unique because it brings structured courses made by language experts. The free version of Babbel offers 40 classes, so even without investing money, you can learn a fair amount of phrases from the app.
The user interface of Babbel is also pretty clean and lightweight, and it's the best language learning app you can use today.
Memrise is a language learning app for Android, but it has a different approach to teaching you foreign languages.
Unlike all other apps on the list, which show you the words and phrases, it connects you with real native speakers, allowing you to understand the words and hear the clear pronunciation. In addition, the premium version of Memrise unlocks all lessons, games, and techniques.
The app serves as the 1st global language and culture exchange community. It connects you with native speakers of other languages of English, Japanese, Korean, Spanish, French, Mandarin Chinese, Cantonese, Portuguese, German, Italian, Russian, Arabic, and 100 more.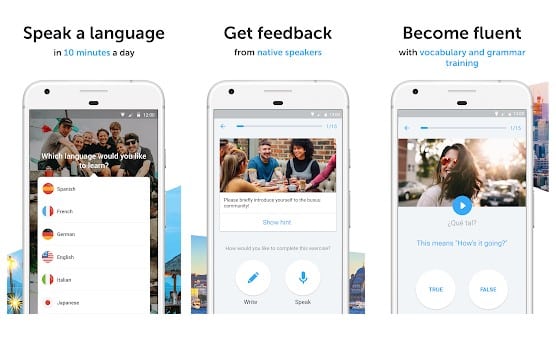 Busuu is one of the top-rated language learning apps available on the Google Play Store. You won't believe it, but over 90 million users now use the app. The app offers over 12 popular language courses, including Spanish, Japanese, French, English, etc.
On the first usage, the app starts a test to determine your expertise and recommends courses based on your skills. However, to grab the maximum benefits, you need to purchase the app's premium version.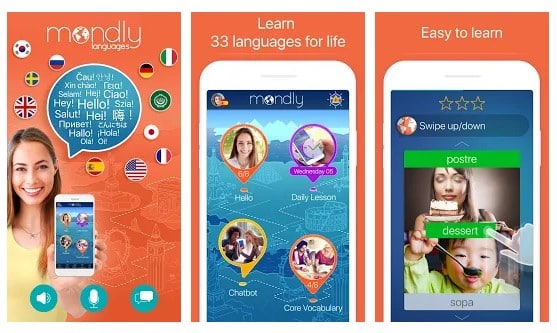 Mondly is yet another top-rated language learning app available for Android smartphones. With Mondly, you can learn 33 different languages for free. The app is straightforward to use and provides free lessons almost daily.
It also has many fun language lessons that can help you improve your vocabulary, grammar, and pronunciation. Additionally, the app uses intelligent reporting to always follow your progress.
If you are looking for an easy way to practice and master multiple languages, then Quizlet might be the best pick for you.
The app provides an easy way to practice and master your learning. Quizlet makes studying languages, history, vocabulary, and science simple and effective.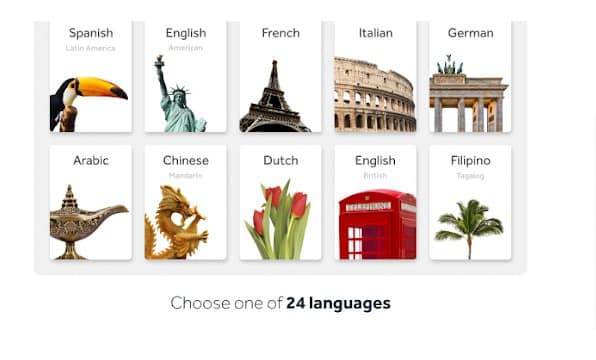 Rosetta Stone is one of the oldest language learning apps available on the Google Play Store. There are 24 different languages that you can learn with the Rosetta Stone Android app. This app lets you easily master any language and track your progress.
The app also improves pronunciation, vocabulary, grammar, and language learning. However, Rosetta Stone is a costly app compared to all others listed in the article.
LingoDeer is a top-rated language learning app for Android available on the Google Play Store. This app lets you learn new languages such as Japanese, French, Spanish, or Korean.
To learn a new language, you can read or write a language with a unique alphabet system, form sentences, learn the essential vocabulary, improve listening and pronunciation, etc.
Also, the app offers various language learning courses, which you can purchase.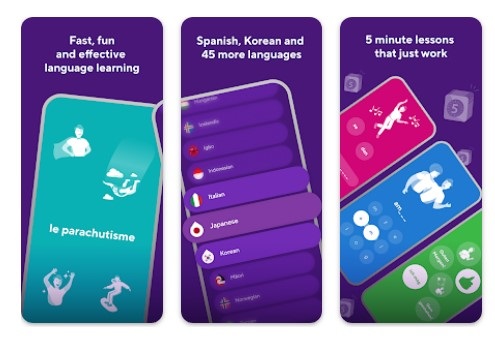 Drops aren't as popular as the other apps on the list; it's still one of the most effective language learning apps you can consider.
The app has helped over 35 million people worldwide learn new languages like French, Spanish, and English. With this app, you can not only learn new languages but can also become fluent in them.
You can use this app to learn different alphabets, track your language learning progress, etc.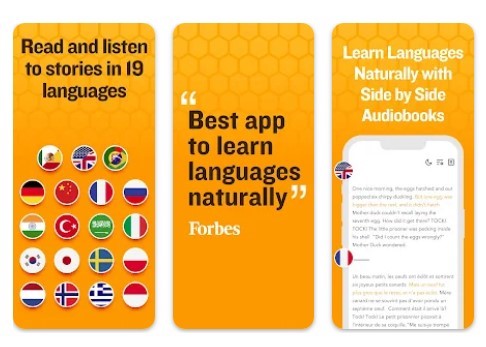 Beelinguapp follows a different approach to teaching you a new language. It's an app where you read stories in different language side by side.
You can take this as a language learning audiobook. So, if you are good at a specific language but want to improve your pronunciation, you can use it.
Beelinguapp's main focus is to develop your listening skills, which is not seen in other language-learning apps. Currently, Beelinguapp covers 19 different languages, which you can learn for free.
How many languages can I learn from these apps?
You can learn multiple languages through these Android apps. For example, you can quickly learn English, Japanese, Korean, Spanish, French, and more.
Are these apps free to download?
Most of the apps in the article were free to download and available on the Google Play Store.
Do I need to create an account?
Some of the apps might ask you to register an account. Also, there are premium courses that you can buy.
So, above, we discussed the Best Apps To Learn A New Language In Android. With these apps, you can learn all new languages. I hope this article helped you! Please share it with your friends also.