If you have been using the Windows operating system for a while, you might know that the operating system corrupts a lot. The corruption is because it gives users many options to play with the system files.
For example, a single mistake in the registry file, which holds lots of important information, could corrupt system files and result in different errors.
So, if you are using a Windows operating system, it's always best to have a Bootable USB Device, as you will never know when you will need it. One needs to use Bootable USB Software to create a USB bootable device.
Also Read: How To Recover Files From Corrupted USB Drive
List of Best Bootable USB Tools For Windows 10/11
This article will share some of the best Bootable USB tools for Windows 10/11. This software can create Windows or Linux ISO on a USB device.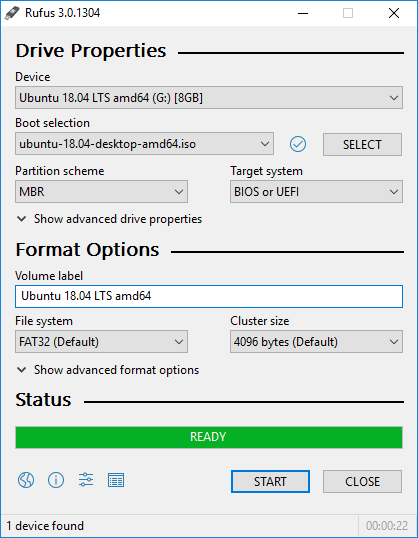 Regarding the best USB bootable tools, nothing seems to beat Rufus. Rufus is pretty easy to use compared to all other bootable USB tools.
It's an open-source, accessible, and easy-to-use bootable USB tool for Windows 10. The user interface is also clean. It allows users to create bootable USB media and can also be used to flash BIOS.
Despite being lightweight, Rufus offers all the features you might need to create a bootable USB drive. For instance, you can change the partition scheme, cluster size, file system, etc.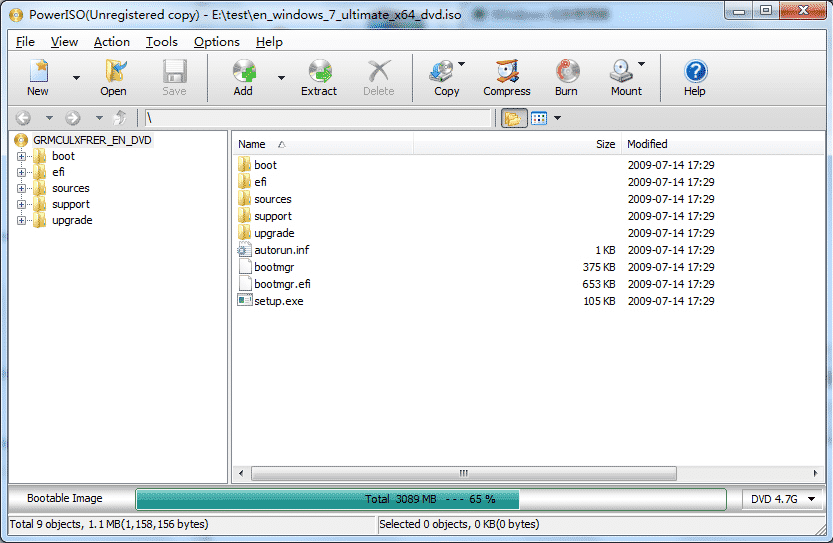 PowerISO is not a dedicated bootable USB creator; it's more like an image mounter tool. The tool allows users to open, extract, burn, create, edit, compress, encrypt, and convert ISO Files.
The great thing about PowerISO is that it allows users to create Bootable USB Drive. Users must pick 'Create Bootable USB' from the drop-down menu and select the ISO file and USB drive.
The PowerISO tool is mainly designed to manage image file formats such as ISO, BIN, NRG, CDI, DAA, and more. It's least recommended for creating a bootable USB drive, but it can still use for that purpose.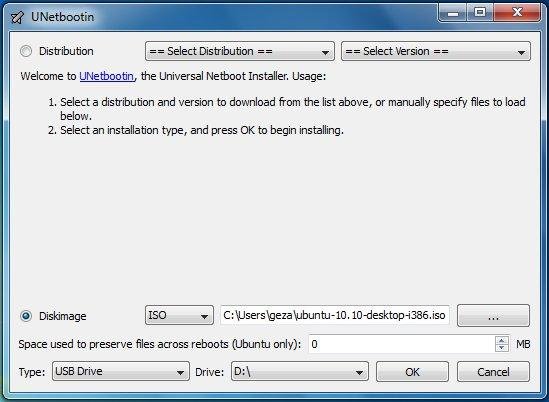 UNetbootin is initially designed to create bootable media drives for Linux only. But, later, it got support for Windows and macOS. Today, UNetbootin can create bootable USB media for Linux, Windows, and macOS.
What makes UNetbootin more valuable is that it lets users select a distribution from their database, but it's limited to Linux only.
So, overall, UNetbootin is a great lightweight utility that can create bootable Live USB drives for Fedora, Ubuntu, and other Linux distributions.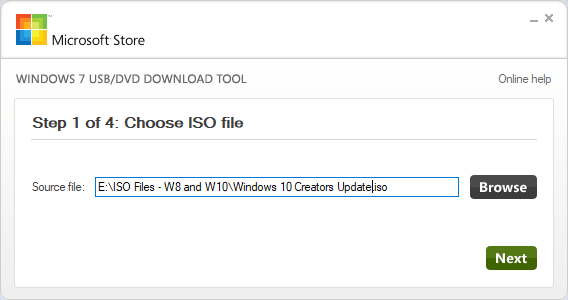 As the tool's name says, Windows USB/DVD Tool is a dedicated tool to create a bootable Windows installation drive. Not just a USB Bootable drive but it can also create a Bootable CD/DVD Drive.
Since the tool is made for Windows users, it's straightforward. Users must insert the USB Drive, select the Windows ISO, and click 'Create.' That's it; the tool will create a USB Bootable Drive of your selected Windows ISO within a few minutes.
As the tool's name says, Universal USB Installer allows users to create bootable USB media for almost all operating systems.
It doesn't matter if you want to burn Windows ISO or Linux; Universal USB Installer can create a USB Bootable drive for any operating system. The Bootable USB creation time is also less than all others listed in the article.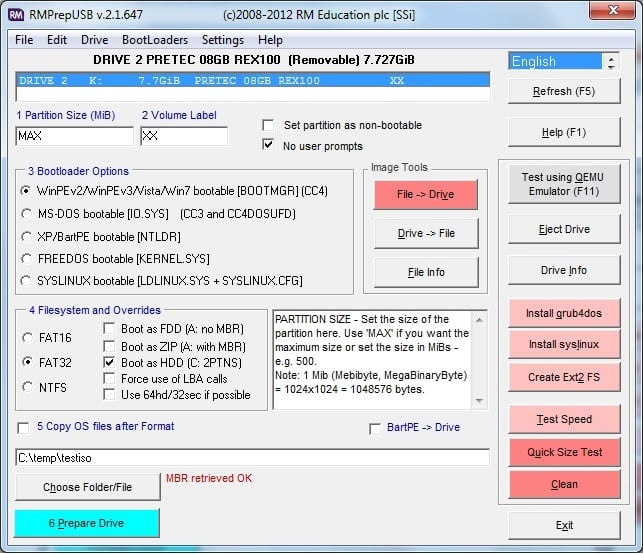 RMPrepUSB is one of the list's best and most advanced ISO to USB installers. The great thing about RMPrepUSB is that it comes packed with many other bootloaders, so you don't need to go through manual stuff.
The only drawback of RMPrepUSB is that it has many advanced options listed on its main page, which might turn off many users. A new user might find the tool very complicated to use.
YUMI is developed by the same team behind Universal USB Installer. It's a free USB bootable software for Windows that can create regular bootable USB drives.
What makes YUMI more valuable is the fact that it got multiboot support. You can install multiple operating systems, firmware, and other utilities on a USB drive.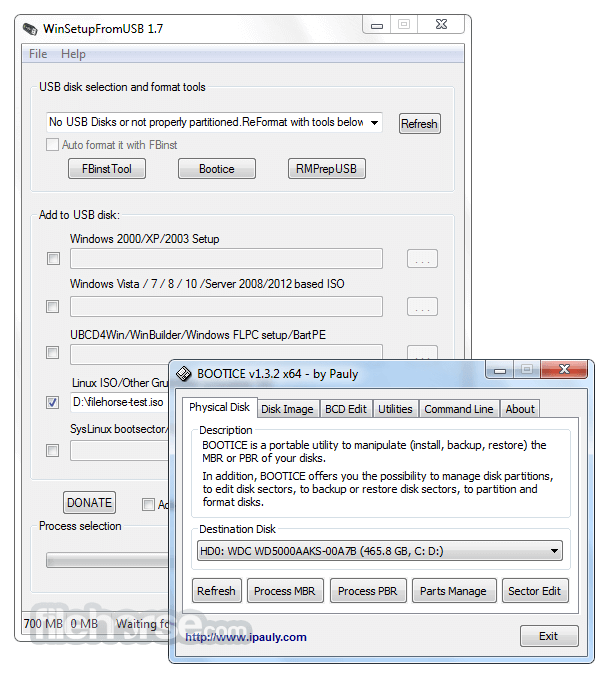 WinSetUpFromUSB is initially made to create a Windows Bootable USB drive but can also create bootable Linux distributions.
It's an advanced utility, but the interface looks simple and well-organized. You can access various settings through the Advanced options like boot format, Partition scheme, Target system, etc.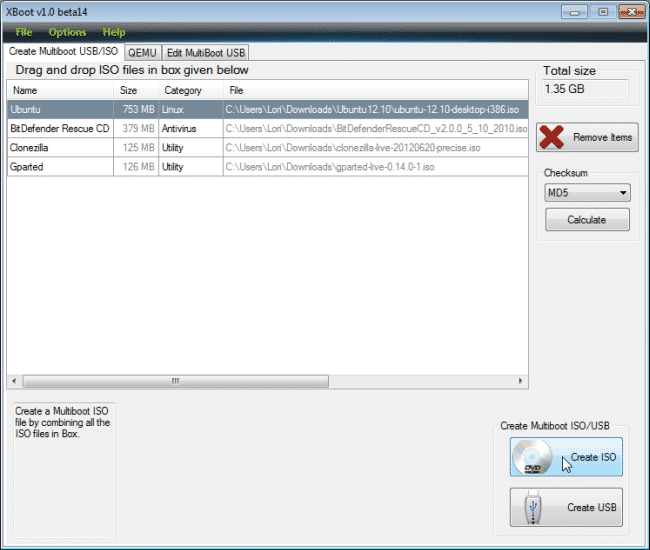 Guess what? It is a free tool for creating USB flash drives or ISO image files. With XBoot, you can combine multiple ISO files. That means with XBoot.
You can put Windows ISO, Antivirus rescue CDs, Linux, etc., on one ISO file. During the boot, USB flash drives open up the XBoot interface from where you can pick the image file to boot into.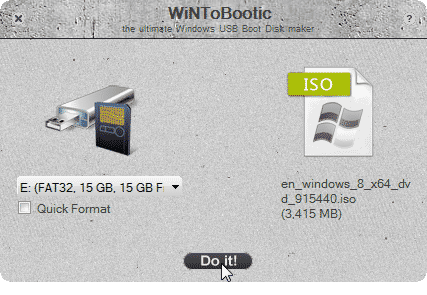 Although not famous, WiNToBootic is something that you will love for sure. WiNToBootic is a portable tool that doesn't need installation, and you can use it to create a bootable USB flash drive. However, it can only create a bootable USB flash drive for installing Windows 7 or Windows 8.
WiNToBootic is another great USB bootable software you can use today. Despite being a portable tool, WiNToBootic doesn't miss out on any important features. It supports ISO files, DVDs, or a folder as a boot disk source.
Frequently Asked Questions
Which is the best bootable USB tools for Windows?
It's hard to pick one from the list. The bootable USB tools we have listed are free to download and are compatible with different operating systems. However, if you want a lightweight one, you can use Rufus.
Is Rufus safe to use?
Yes! Rufus is 100% safe to use, and it doesn't have any spyware or adware. In fact, there's a portable version of Rufus available on the web that requires no installation.
Which is better Rufus or Etcher?
Rufus is definitely the best choice for creating a bootable USB for Windows. It has more features and options. On the other hand, BalenaEtcher is an open-source utility that is a bit complicated to use.
Which is the best free bootable software for Windows?
Almost all tools listed in the article are free to download and use. Some of them don't even require installation. However, make sure to download them from trusted sources.
Best USB bootable software for Windows 11?
Not every tool listed in the article can create a Windows 11 bootable USB drive. Only selected ones like Rufus, PowerISO, and uNetbootin are compatible with the latest Windows 11.
Almost all tools listed in the article are available for free. So, these are the best bootable USB Tools for Windows that you can use now. If you know other USB tools like these, let us know in the comment box below.