Well, there's no doubt that Cricket Fever is always high worldwide. Since the biggest cricket event – the Cricket World Cup, is going on, users are now showing interest in the best cricket games for Android.
There are hundreds of Android cricket games available on the Google Play Store. However, out of all those, only a few offer users an excellent cricketing experience. Cricket fans heavily love these games.
12 Best Cricket Games For Android
So, if you are a crazy cricket fan like me, check out the best cricket games below. The cricket games listed in the article are manually tested by us, and they will provide you with the best gaming experience. So, let's explore the list.
World Cricket Championship 2 is the best cricket game on the list developed by Nextwave Multimedia. The game covers a wide range of cricketing formats, and you won't believe it; it has over 150 batting animations and 16 bowling actions.
Everything about World Cricket Championship 2 is so realistic that you will be glued to the game.
Real Cricket 20 is a top-rated Android cricket game on the Google Play Store. Nautilus Mobile developed the game, which has many campaign modes. For instance, you can play the World Cup, IPL, T20 World Cup, etc.
It also has many tournaments, such as the Asia Cup, Master Cup, and Under-19 World Cup. The game's visuals are amazing, and it's one of the best cricket games everyone should play.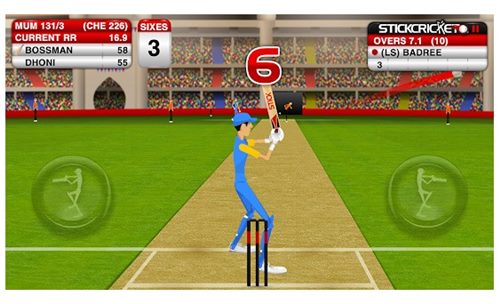 Stick Cricket Premier League is a cricket game that allows you to create your captain, travel the world, and build your dream team. The app has an option of Fast-tracking that can be very useful for players who don't have time to complete all the matches.
Stick Cricket Premier League is a top-rated cricket game on the Play Store with a rating of 4.3 stars. Also, the game needs less than 40 MB of storage space for installation.
As the game's name suggests, Beach Cricket offers users a fantastic virtual experience of playing cricket at the beach. The visuals and soundtrack of Beach Cricket are amazing, and the game runs even on low-end Android smartphones.
This is not a usual cricket game like Beach Cricket; the biggest challenge is dealing with sand and winds. Beach Cricket is another unique game you can play right now.
Sachin Saga is based on the Lord of Cricket, Sachin Tendulkar. In this game, you play the Legendary Master Blaster. It's one of the fastest-growing cricket games on the Google Play Store.
On Sachin Saga, you can choose to play from ODI, Tests, T20, Domestic, Premier League, and World Cup. So, Sachin Saga is another best cricket game that you can consider.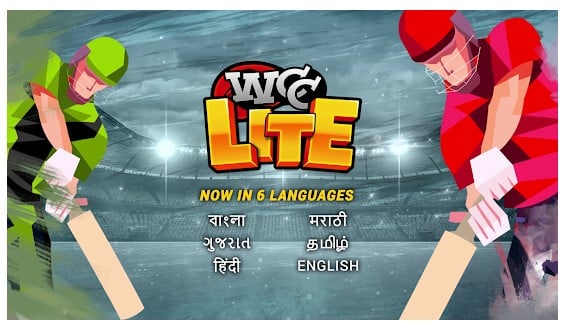 World Cricket Championship Lite is a lightweight game you can play right now. You won't believe it, but WCC LITE needs just 60 MB of free space to install on your Android smartphone.
It offers fully immersive 3D mobile gameplay despite being lightweight by nature. So, the game is heavy on Cricket and Light on Size. So, WCC LITE is another best cricket game you can play now.
Epic Cricket is one of the best cricket games developed by Nazara Games. The game is massively popular amongst cricket fans and has HD-quality visuals. Not just visuals, but the game also has life-like international players, full match live commentary, etc.
The game has many cricket modes like modern ODI, T20, Test messages, etc. So, Epic Cricket is another best cricket game that you can play on your Android smartphone.
It's a cricket game known for its realistic gameplay & physics. The game allows you to play from different modes. So, get your favorite players, power & train your team to ensure you beat your opponents.
The game's multiplayer mode allows you to play with random friends, Facebook friends, or local friends. It features 25+ different batting shots and 16 international teams.
Want to have a 3D cricketing experience? If yes, then you need to play this game right now. Guess what? The game has full 3D graphics, realistic animations, batsman motion, and ball physics that keep you engaged throughout the game.
It doesn't have a multiplayer mode but offers multiple modes to play a cricket game. You can play a quick match or tournament, one-over games, etc.
WCC Cricket Blitz is a relatively new cricket game for Android on the list that's fun, fast, and free to play.
This casual cricket game provides you with four different modes to play. What we like the most about the game is that it has one-finger controls and portrait gameplay.
The four different modes of cricket that the game has are Super Over, Super Multiplayer, Super Chase, and Super Slog.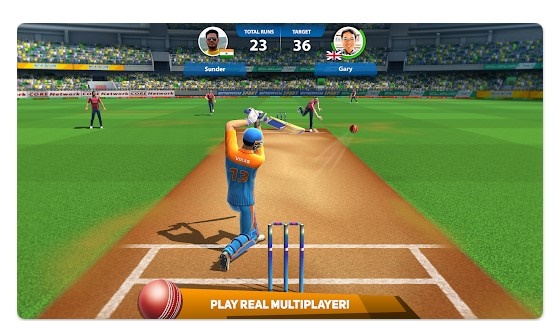 Cricket League is a highly rated Android cricket game available on the Google Play Store. It stands out due to its 3D visuals and easy-to-master batting and bowling controls.
In this game, you can play quick two-over matches against your friends or players worldwide. So, it's a multiplayer cricket game where you can compete with other players worldwide.
If you are a classic cricket lover, Hitwicket might not be for you. It's basically a cricket game, but it has some superpowers.
The game combines strategy, team management, and multiplayer actions. You need to spend time building your team, unlock the superpowers, and participate in quick 3-minute matches.
It also has a multiplayer mode, which allows you to play and engage with the global fan community of fantasy cricket game lovers.
So, these are the best Android cricket games you can play now. If you know of other cricket games like these, let us know in the comment box below. I hope this article helped you! Please share it with your friends also.