We are sure that everyone using the Windows operating system has dealt with DLL errors, especially while running a game. DLL missing errors are common, especially in modern games. After successfully installing a game, we get errors like DLL Not found, Required DLL file is missing, etc.
DLL errors mostly occur when a program doesn't get its supportive DLL File. So, until and unless you install that missing DLL, you can't run the application or game. Windows users usually download the missing DLL file from the web to fix the error.
However, what if I tell you that there's a more straightforward method available to deal with DLL missing errors? Plenty of DLL Fixer software is available on the internet, which maintains an online database of available DLLs found in Windows.
Also Read: How To Fix Disk Errors In Windows 10 PC
List of 10 Best DLL Fixer Softwares For Windows 10
These DLL Fixers automatically find and install the missing DLL files from a single interface. This article will share some of the best DLL Fixers that you can use on your Windows computer. Not just missing DLLs, these fixers can fix other DLL-related issues as well.
1. Glarysoft Registry Repair
Although it's a registry repair software, Glarysoft Registry Repair can fix most DLL-related errors. The great thing about Glarysoft Registry Repair is that it can fix the hidden, corrupted, or missing DLL files.
Not just that, but Glarysoft Registry Repair also packs some of the features that can improve the overall system performance.
2. SpeedyPC Pro
SpeedyPC Pro is not a free tool, but it offers one month of free trial in which users can use all features for free. The great thing about SpeedyPC Pro is that it provides users with lots of PC Optimization tools like cache cleaner, junk remover, duplicate file cleaner, etc. It also got a DLL fixer that scans and fixes missing or corrupted DLL files.
3. DLL-Files Client
DLL-Files Client is discontinued, but you can still download it from software download websites. The best thing about DLL-Files Client is that it can fix any DLL error in just one click and restore your PC and program to a fully working state.
The software is compatible with almost all Windows versions, including Windows 8, Windows 7, Windows Vista, Windows 10.
4. DLL Care
If you are searching for an Advanced DLL Fixer software for your Windows computer, then DLL Care might be the best pick for you. Guess what? With DLL Care, you can easily clean up, optimize, and defragment the Windows registry. Not just that, but DLL Care can also fix DLL errors and missing DLL Files.
Well, Free DLL Fixer is probably the most lightweight and capable DLL Fixer software available out there. The great thing about Free DLL Fixer is that it comes for free, and it automatically scans for missing or corrupted DLL Files.
If it finds any damaged or missing DLL, it automatically downloads it from the internet.
6. SS Registry Fixer
Well, SS Registry Fixer is a multi-purpose PC Optimization tool available for Windows operating systems.
The app can remove junk files, clear cache, clean history, fix registry, fix DLL errors. The tool automatically detects corrupted or missing DLLs in your computer and fixes them in just a click.
7. CCleaner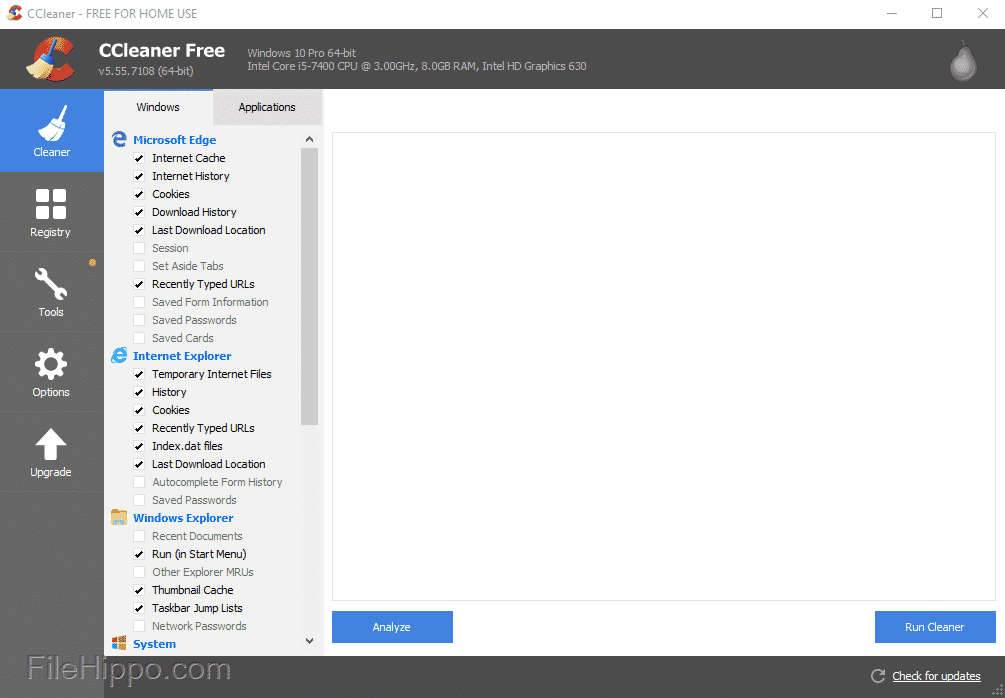 CCleaner is one of the best and top-rated Windows optimization tools available out there. The great thing about CCleaner is that it runs on almost every Windows version, bringing in lots of useful features.
With CCleaner, you can easily clean out the junk files, cache files, registry files, etc. Apart from that, CCleaner is also known for fixing various DLL Errors as well.
8. DLL File Fixer
DLL Fixer is slightly different from all others listed in the article. It's a small program that comes with thousands of DLL files.
The tool can effectively scan and replace the missing or broken DLL files from your computer. Also, it can fix different types of DLL-related problems.
9. System File Checker

System File Checker, also known as the SFC utility, is a built-in Windows 10 tool to check and fix various system file-related problems.
The command not only repairs corrupted system files but also scans your computer for DLL errors. After the scan, it automatically fixes the problems. Check out the article – How To Scan and Fix Corrupted Windows Filesfor more details.
10. uFlysoft Registry Cleaner
uFlysoft Registry Cleaner is a full-fledged system optimizer for Windows 10 computers. With uFlysoft Registry Cleaner, you can easily clean registry errors, remove junk files, tune up PC for better performance.
uFlysoft Registry Cleaner is free to download and use, and it runs on older versions of the Windows operating system.
These are the free Windows tools that can fix DLL errors. If you know any other such DLL fixers for Windows, let us know in the comment box below. I hope this article helped you! Please share it with your friends also.