Docking stations are pieces of hardware equipped with numerous ports, and they were supposed to reduce the headache of handling so many connections on a laptop.
If you have a MacBook, you can use a docking station to transform your laptop into a full-fledged workstation. With a perfect docking station, you can tackle anything that comes your way.
You will have an option to connect an external monitor, external storage, PenDrive, peripheral, and a few other hardware components to your Mac with a docking station.
List of 5 Best Docking Stations for Your MacBook Pro
Hence, if you are looking for options to buy the best Docking stations for your MacBook Pro, you have landed on the right page. Below, we have shared a few best docking stations for your MacBook Pro. Let's check out.
1. LandingZone USB-C Dock
Out of all the docking stations available for the MacBook Pro, this one, stated in the first position of the list, is excellent for numerous kinds of usage.
There are so many different ports that are fulfilling the connections. The build quality of the station is exemplary, and the ports are the highest quality hardware you can expect.
2. OWC Thunderbolt 3 Dock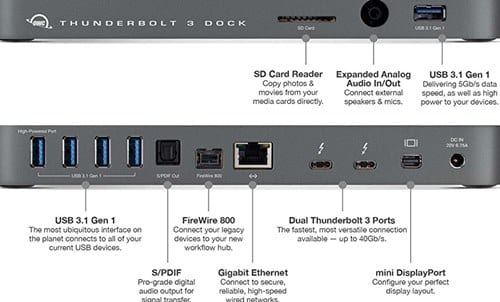 This fantastic docking station consists of five USB-A 3.1 ports, one FireWire 800 port, gigabit ethernet, two TB3 ports, one mini display port, one SD card reader, and one audio out port. It is far more than enough for heavy usage or several connections.
3. Kensington SD5200T Thunderbolt 3 Docking Station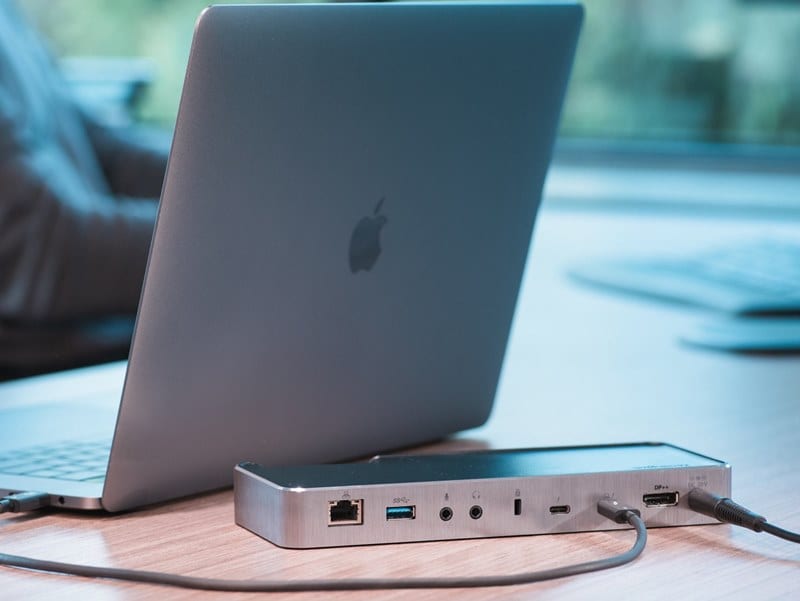 Like all of the other docking stations on this page, this one also consists of many different ports, including audio ports.
The device's build quality is good, and the material of the dock is plastic brushed metal. Just make use of this dock for your benefit and convenience.
4. StarTech.com Mini Thunderbolt 3 Dock
Display ports, USB ports, and several other ports for the connections. This Docking system looks like a dongle attached to the MacBook Pro.
The build quality is fantastic, although the material used is plastic. If you are looking for a portable and easy-to-maintain docking station, this one must be your choice.
5. WAVLINK USB 3.0 & USB C Ultra HD/5K Universal Docking Station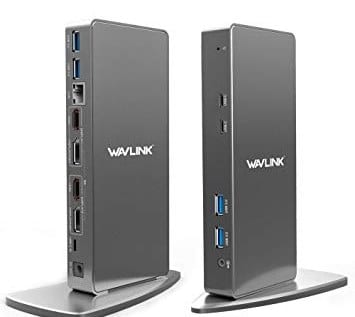 Best docking station for users seeking a moderate number of connections. It is easy to connect it to the MacBook Pro and utilize it.
The number of connections is enough to get the work done, but if you want to connect many more things, this one is surely not for you. Yet the normal usage of the docking station will amaze you with the quality.
So, these are the best MacBook Pro docking station you can purchase today. All of these options were available on shopping sites such as Amazon. You can also purchase them from their official website. If you use any other docking stations on your Mac, let us know in the comments below.