Almost every professionals and business profiles rely upon email to connect with customers. So, it won't be wrong to say that emails are still used as the primary mode of communication in the corporate environment even after the existence of such easy-to-use apps.
Normally, most of the email services available on the internet have a dedicated email client for windows. These email clients eliminate the need to access the web-based panel. Moreover, an email client for Windows has its own set of advantages.
For example, you can manage multiple accounts from different email services through a single user interface with a dedicated email client.
So, email clients end the hassle of installing updates every next day, switching accounts, opening a web browser, etc.
Also Read: How to Trace the Sender's IP & Location In Gmail
List of 10 Best Email Clients For Windows 10
In this article, we will discuss some of the best email clients for Windows 10. The great thing about these email clients is that users don't need to pay anything for using them.
If you are searching for a full-fledged email and calendar app for your Windows, then look no other than Bluemail. Bluemail is a beautifully designed, universal email app available for Windows users.
Guess what? Bluemail is capable of managing an unlimited number of mail accounts. In addition to that, Bluemail supports all popular email services you can think of.
Bluemail is also available for Mac, Linux, Android, and iOS users.
If you are looking for an open-source, cross-platform email client for Windows, give Mozilla Thunderbird a try. It's one of the best and lightweight email app available for the Windows 10 operating system.
Compared to other email clients, Mozilla Thunderbird offers you better features and customization options. It can be used to manage multiple email accounts by combining archive, inbox, or sent folder.
Zoho Mail is probably the best & most trusted business email solution on the list. One can use Zoho Mail to get a custom domain-based special email for business purposes.
The email service also includes a few migration tools that make it easy to transfer emails from other email services. On top of that, Zoho Mail encrypts your email to safeguard your data from the email trackers.
However, to get the maximum benefit of Zoho Mail, you need to purchase the pro version.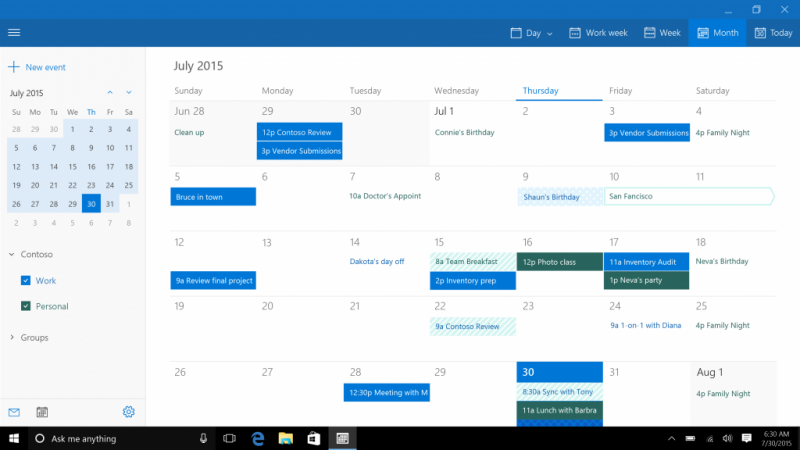 It is by far the most awesome and best free email client you should use. The great thing about Mail & Calendar is that users no longer need to go anywhere to set up and get their inbox running.
The great thing about the free email client is that it allows users to connect Yahoo, iCloud, Rediff, Gmail, and many other popular email services that support IMAP and POP.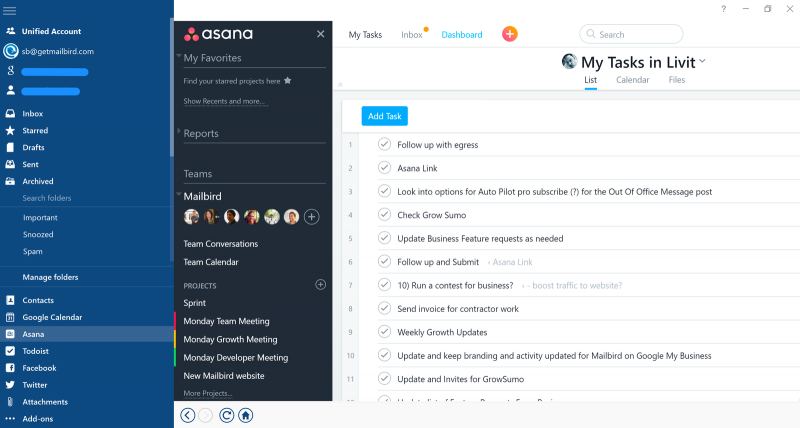 It is a third-party online email client that provides a wide range of features. The great thing about Mailbird is that it's free to use, and you can manage multiple email accounts. It doesn't matter which email service you use.
Mailbird covers everything. Not just that, but Mailbird also features a combined inbox known as 'Unified Inbox.' The combined inbox has a dark theme and offers different backgrounds that users can set.
It is an open-source email client that is rich in features. The great thing about the powerful email client is that it supports IMAP and SMTP email provides. That means the client covers Gmail, Outlook, iCloud, and a few other major email service providers.
However, the free email client comes with some limitations. You can't connect more than four email accounts with MailSpring.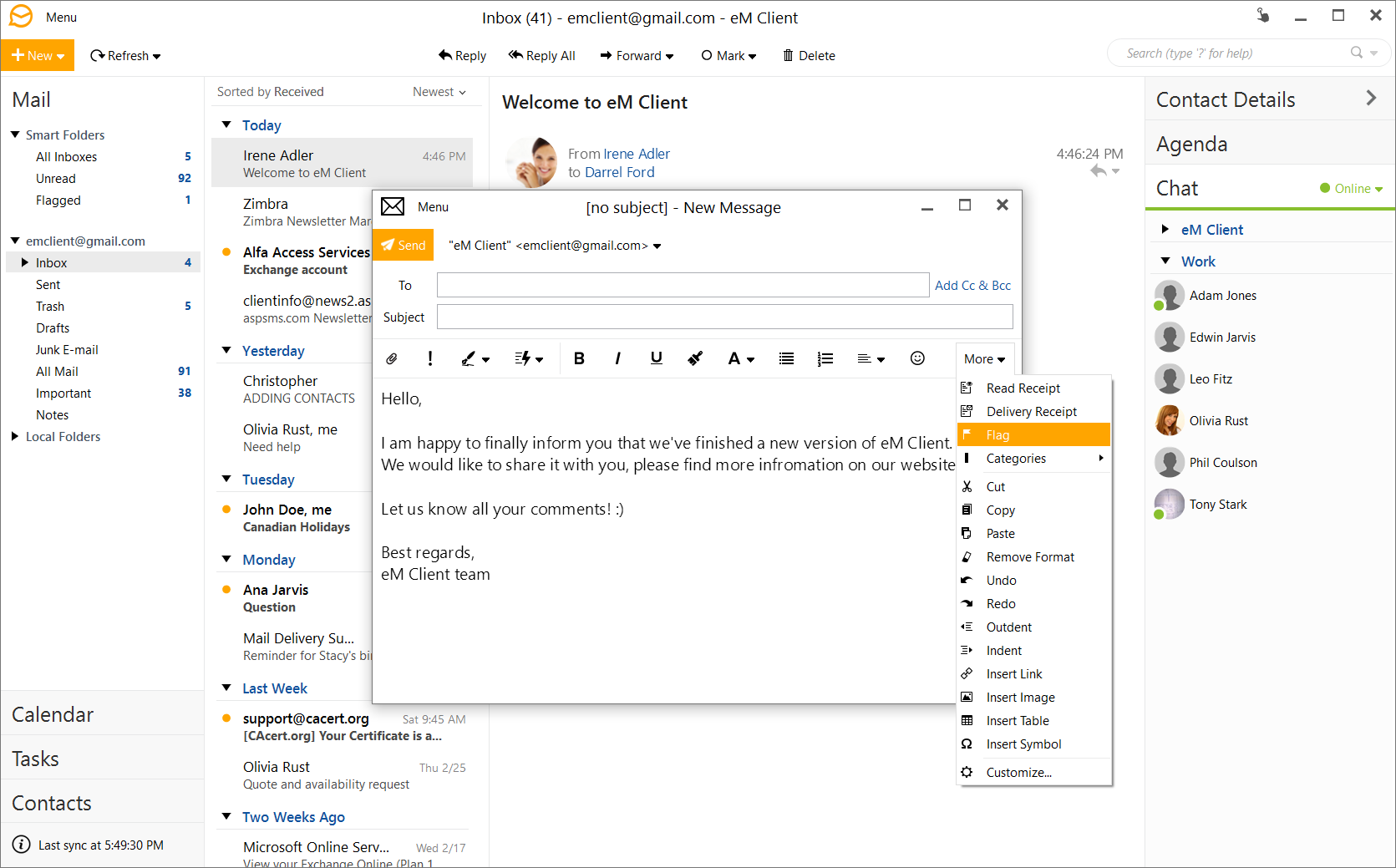 Well, if you are looking for a powerful and best email client for windows, then eMClient might be the best option for you. The interface of eMClient is beyond amazing, and it also houses a dark theme that looks fantastic.
With eMClient, you can manage different email accounts, contacts, calendars, etc. Not just that, but eMClient also got the support of PGP encryption so you can send your emails securely.
Well, OutLook serves as an all-in-one solution for all your email needs. It has everything that you need to manage your email accounts effectively.
The email client for Windows also has a built-in calendar that can be used to mark important dates.
The great thing about Zimbra is that it offers a great UI that looks appealing. Apart from that, Zimbra offers lots of features that you need to manage your email accounts. Another best thing about Zimbra is that it can work both online and offline.
If you are searching for an email management tool for Windows 10 PC, you need to try Postbox. The tool lets you manage all email accounts in one place.
It has a pleasant user interface, and it lets you filter emails in real-time. The email client also lets you organize emails by tags.
These are the best email clients for Windows 10, which you can use today. These are the free email clients that you can use without paying anything. So, what's your opinion on this? Share your views in the comment box below.