If we talk about the best desktop web browser, Google Chrome usually steals the show. Google Chrome is right now used by millions of users and its a pretty decent web browser. Google Chrome does have some competitors like Microsoft Edge, Opera, Firefox, etc. Out of all those, it was the Edge browser that offers pretty solid performance.
For those who don't know, Microsoft Edge is a pretty powerful browser that comes with Windows 10 operating system. Just like the Google Chrome browser, Microsoft edge does have support for extensions. That means the features of the Edge browser can be expanded by installing a browser extension.
Although Microsoft Edge's extension library isn't as huge as Chrome, it's growing and has got some good extension in the app store. So, in this article, we are going to share some of the best Microsoft Edge extension that you can use right now. So, let's check out the best extension for Microsoft Edge 2019.
Also Read: How to Hide User Accounts on the Windows 10 Login Screen
Top 10 Best Extensions for Microsoft Edge
Below we have shared some of the best Extensions for Microsoft Edge that can help you boost productivity.  These extensions will drastically improve your web browsing experience with the Microsoft Edge browser.
Also Read: How To Format Pendrive Using Command Prompt In Windows
This is a great password manager tool or the extension for the Microsoft Edge browser. The saved passwords get auto-filled on your corresponding login websites whenever you are logged on to your LastPass with its master password. This extension removes the hassle of manually entering usernames and passwords on every website that you visit.
It's a language translator Edge extension that can instantly convert any language into your desired language. The extension is extremely lightweight and it doesn't impact the browsing speed. So, it's another best extension that can be used on the Microsoft Edge browser.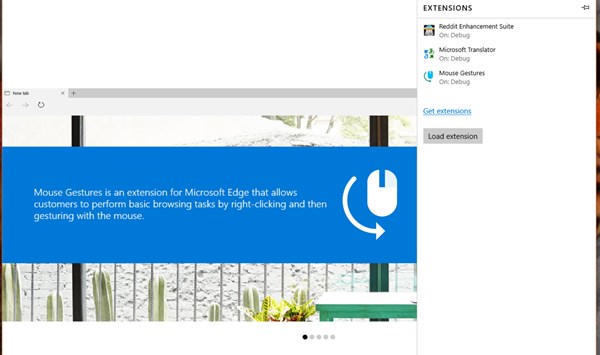 Well, this is one of the best and most used edge browser extension for productivity. Mouse Gestures basically allows users to create gestures with predefined tasks. For example, users can right-click and hold to perform certain tasks, move the mouse down and to the right to close the current tab, etc.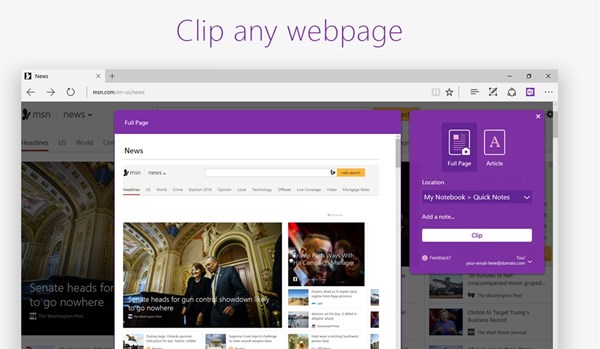 If you frequently use Onenote and Evernote to create notes, then you will love this extension for its. By using the extension, users can easily save a part of any website. The notes were automatically synced to the other devices. So, OneNote/Evernote Web Clipper is another great extension that you can use right now.
Don't have Microsoft Office installed on your computer? You don't really need it as you can now use all Microsoft office applications right from the web browser. Office Online basically brings an entire Microsoft office suite inside the Edge browser. That means you can easily create, open and edit Microsoft Office files from the edge browse..
Do you frequently use Amazon for shopping? If yes then this extension could be a great add-on to your Edge browser. This helps to keep you updated about your Amazon purchases by giving the latest update notifications right inside your browser and hence you can chase your items till delivered.
The front page of the internet is Reddit, so this extension is aimed at giving you the enhanced look and performance of the internet's front page. This extension basically provides users an easy way to access the content of Reddit. The Edge browser extension also offers few readability features like the Dark Mode, different font selection, etc.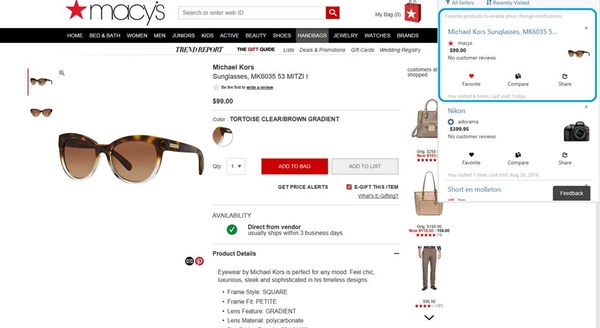 This extension is like the Amazon Assistant but the only thing that differs is the ability to search through the 50,000 shopping sites for your product. That means that the Microsoft Personal Shopping Assistant works with more than 50,000 stores worldwide. Apart from that, the extension also shows helpful information like the price history, saved products, price of the product in different stores, etc.
With this extension, you can save anything from the websites or the whole web pages for offline viewing. Save to pocket is recommended to those who have a weak or slow internet network. So, Save to pocket is another best Edge browser extension that you can use today.
Page Analyzer is not for a regular user, but its definitely for the developers who want to improve their website's compatibility, performance, and accessibility by scanning for common errors, optimizations. So, Page Analyzer is another best Microsoft Edge browser extension that you can use right now.
Also Read: How To Create Undeletable & Unrenamable Folder In Windows
So these were the best extensions that you can find up for your Microsoft Edge browser and hence you can now easily choose any from the list and install it to your browser. You won't need to surf through a long list to get the best extensions for the browser! Go and install up these extensions if you haven't done that till now.