When your internal storage is full, then it is better to go with external SSD rather than upgrading the internal storage. Upgrading of internal storage may lead to various problems. You have to backup all your data for future use; even you can not upgrade the internal store at home, you have to visit the service center to replace storage drive, because of such a problem, it is always better to go with an external SSD.
10 Best External SSD Drives Which You Can Buy
External SSD drive offers you ample storage, not just about the storage; it also provides you with speed and portability. For a non-techy savvy guy, it is challenging to select the best external SSD for them for your convenience, here we are going to review the top 10 best external SSD drives.
Most people prefer to go with Samsung when it comes to SSD because of their speed and performance, this 1 TB of SSD can provide you with speed up to 540 MB/s which is 4.9x faster than the typical HHD.
It comes with advanced security features such as optional password protection and AES 256 bit hardware encryption.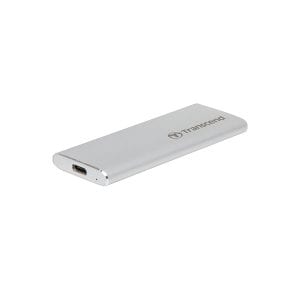 Transcend is another name of high-quality storage devices; this is an ultra-portable external SSD equipped with USB 3.1 gen two interfaces with the support of UASP, you will experience the speed up to 520MB/s.
It is constructed from high-quality lightweight aluminum that offers you optimum shock resistant qualities.
The size of this SSD is the main highlight; it only about 3 inches even smaller than it & provides you with the average write/read speed of 320 MB/s.
Offers you 120 GB of storage space with a compact, lightweight design, you can even carry it also with on in your shart's pocket.
Must Read: SSD vs. HDD: What's the Difference And How To Choose
This is a Military Grade SSD drive that provides you with a speed of 440MB per second; it is all about more excellent reliability, durability, and more storage capacity.
It is entirely lightweight and portable; the weight is about 60g.
This high-quality SanDisk SSD is entirely shock resistant sold state core that offers you excellent durability, capable with all versions of the operating system. The build quality is superb; it is rugged, water, and dust resistant.
You will experience the very high speed of transfer up to 550MB/s, read speeds let you move hi-res photos and videos fast.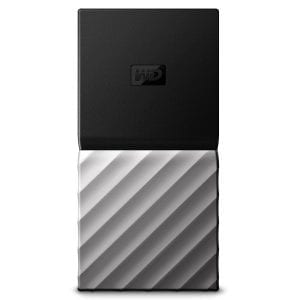 This is a passport size SED that allows you to transfer your data up to 540MB/s with the help of high-quality USB Type-C cable. You can take the benefits of included software called WD Discovery software that connects to popular social media and cloud storage services.
WD is a trusted brand.
This is a perfect SSD from business people who want to take important files on their many travels; it is an ideal combination of portability and reliability, comes with USB 3. 1 Gen 2 interface.
Fast data transfer rates and solid data integrity are the main highlights.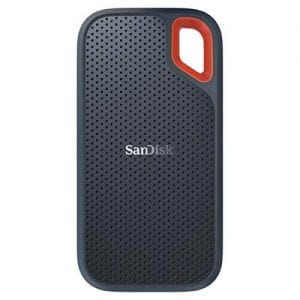 If you are searching for the external SSD that offers you ample storage, then this will be the best option for you, offers you 2TB of storage space. Entirely shock resistant, offers you speed up to 550MB/s that allows you to move hi-res photos and videos fast.
You can use it with both Mac & Windows.
Seagate is one of the trusted brands when it comes to storage devices; It comes with folder syncing software that allows you to keep your important files up to date.
The transfer speed of this SSD is about 540MB/s comes with future proof USB-C technology.
This Samsung SSD is another name of speed and performance, offers you to speed up to 050 MB/s, which is up to 9.5x faster than external HDD. It is entirely shock resistant thanks to its internal frame lets the T7 Touch withstand falls from up to 2 meters.
Those are ten best SSD drives that you can purchase; all of them are from trusted and reputed brand, there is no need to worry about the quality, speed & performance.
We hope this article on the 10 best SSD drive is helpful for you in selecting the best external SSD for yourself. If the article is useful for you in any manner do share it on social media, Stay connected with us for future updates.