The Android TV operating system is based on Android, and it's developed by Google to be used on TVs, digital media players, soundbars, and set-top boxes.
Most Android TVs available on the marketplace come with a stock file manager. The stock file manager can access the files, but they usually have limited features.
For example, with the native file manager, you can't extract ZIP/RAR files, integrate cloud services, can't preview several file formats, and more. You need to start using third-party file managers for Android TV to deal with such issues.
List of 5 Best File Manager Apps for Android TV
As of now, there are many file managers available for Android TV. Most of them are available as a free download and offer you great features. Hence, in this article, we will list down some of the best file managers for Android TV.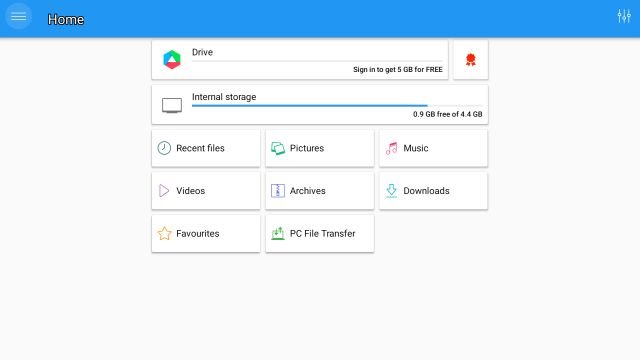 If you are looking for a lightweight yet powerful file manager application to manage files stored on your Android TV, then look no other than File Commander. The application lets you manage the content of your Android TV via a web browser.
The user interface of File Commander looks a bit outdated, but it doesn't miss out on any important features. With file manager app provides you two-panel mode to manage files, and it also supports FTP and SMB.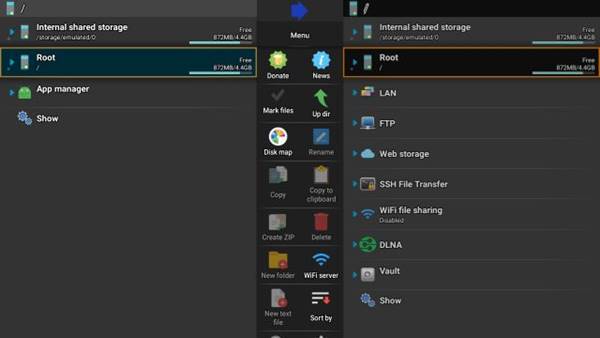 X-plore File Manager is one of the best and top-rated Android file manager apps compatible with the Android TV platform. X-plore File Manager is more advanced than other Android TV file managers.
The user interface looks complicated due to its tree-view design, but it brings many powerful features. In addition, it offers you some useful features like FTP/SMB, SSH, Cloud Integration, subtitles for videos, and more.
It also has a Bookmark feature that helps users open folders and files without manually navigating through the long file paths.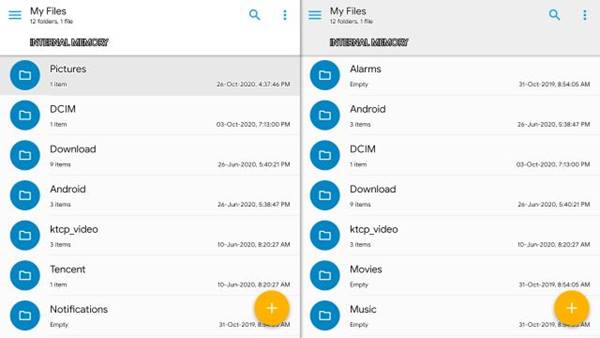 Solid Explorer is one of the best and highly customizable Android TV File managers that you can use. Just like every other Android TV File Manager, Solid Explorer also uses the two-panel approach to file management.
Also, the file manager app supports FTP, SFTP, WebDav, SMB/CIFS clients. Some other features of Solid Explorer include root access, password-protection files/folders, and more.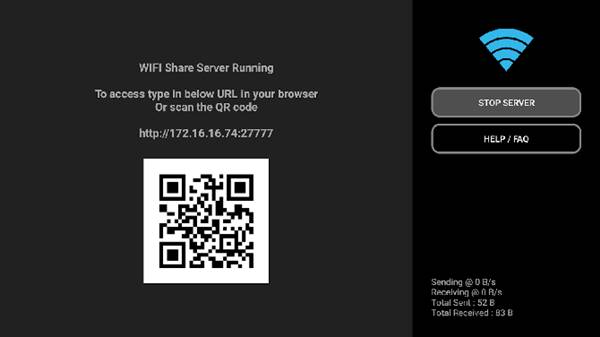 Well, TvExplorer is a file manager app that's available only for Android TV devices. However, it's a lightweight file manager app for Android TV that brings all basic file management features.
With TvExplorer, you can easily locate files on your Android TV, rename files, move files, extract ZIP files. However, the app doesn't support integration to cloud services.
Total Commander might be very familiar to many users because it's one of the best file managers for Android devices. It's also compatible with Android TV, and it works really well.
Apart from basic file management, Total Commander offers native support for Google Drive, Dropbox, and Microsoft OneDrive.
Total Commander also brings a media player that can stream directly from cloud plugins, LAN, and WebDAV. Overall, it's one of the best file manager apps that one can use on Android TV.
These are the best file managers for Android TV. Every app that we have listed was free to download & use. I hope this article helped you! Please share it with your friends also. If you know any other File Managers for Android TV, let us know in the comment box below.