As we all know, there are a huge number of mailing services available on the internet. Unfortunately, you can't send larger file size with them. Therefore, we are going to share twenty best file sharing websites where you can easily send large files to another computer over the internet. Go through the post to discover the sites.
In this virtual world, most internet users use email service to send messages and files over the internet. Today there are a huge number of mailing portals available like Gmail, Yahoo, MSN and much more. But the major issue with these emails services is that you can't send files larger than certain limits. These limits are set according to these email portals. So to resolve this issue, I am here with a method to send large files using some best file sharing websites where you can easily send large files to another computer over the internet. So have a look at complete guide discussed below to proceed.
Also Read: Top 10 Best Websites To Download PC Games For Free
Here we have stated twenty best sites that you will surely like for sending huge files ranging up to GB's to another PC over the internet with high transfer speed. So have a look at these sites below.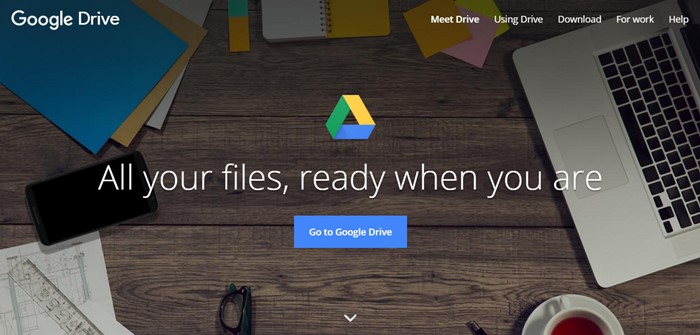 This is one of the best destination to share large files online that provides you the great storage capacity and that too with your Gmail account. Extra security is there with your files that belong to your account.
Also Read: Top 10 Websites that Will Make you Smarter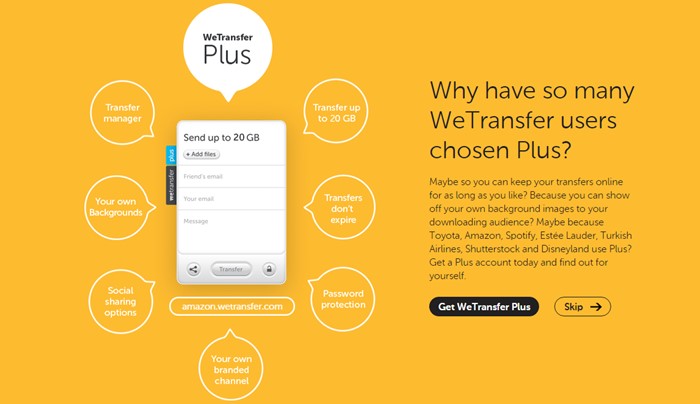 This is one of the best file transfer services that I have personally used. This site provides a free file sharing service and that too up to 20GB, and also you can add up to 20 mailing address at once to send files to multiple users. You can also have the premium account in it at 10$ and then you will get security protection and lots more that you will come to know after visiting the site.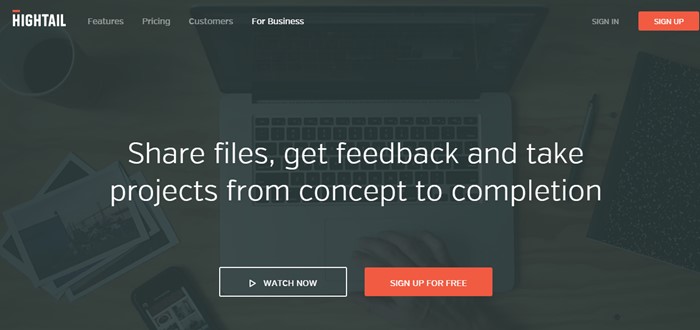 This is a free space online where you can easily upload your files, and anyone can modify and download that file, you just need to create a space and then sharing your files with others. So visit the site to try out cool sharing method in it.
Also Read: Top 10 Best Websites To Download Free Movies Online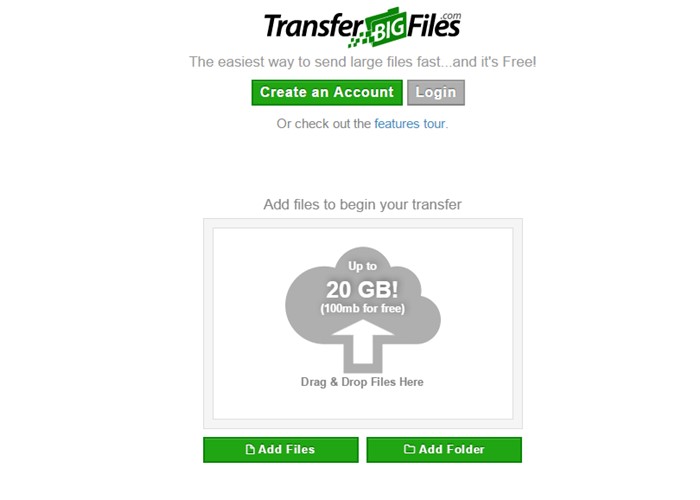 The site provides services as its name indicates that is you can easily transfer huge files with others online. Like transfer here the maximum limit is 20GB which is quite sufficient to share any large file with others. You can also get upgraded to the paid business plan where you can get limit up to 1TB.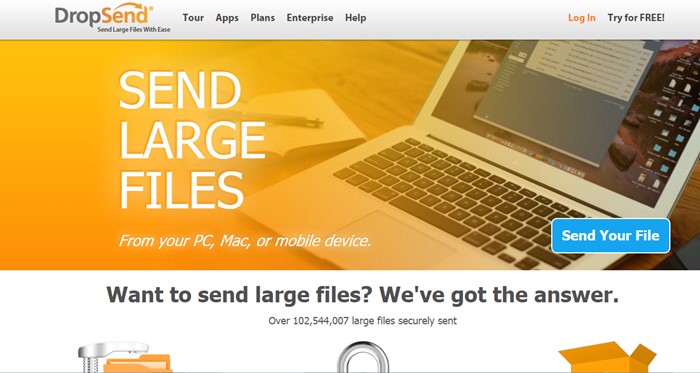 The one of the popular file transfer network that has different plans which you can select according to your wish and at free. It provides you the 4GB of free transfer space. So open the site and start sharing large files.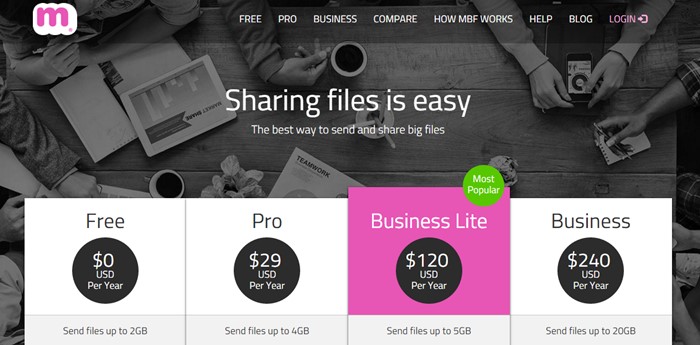 With MBG, you can easily send huge files and that too according to the plans available on this site. And for a free plan, the file limit is 2GB, and the file will remain as such for ten days over the site.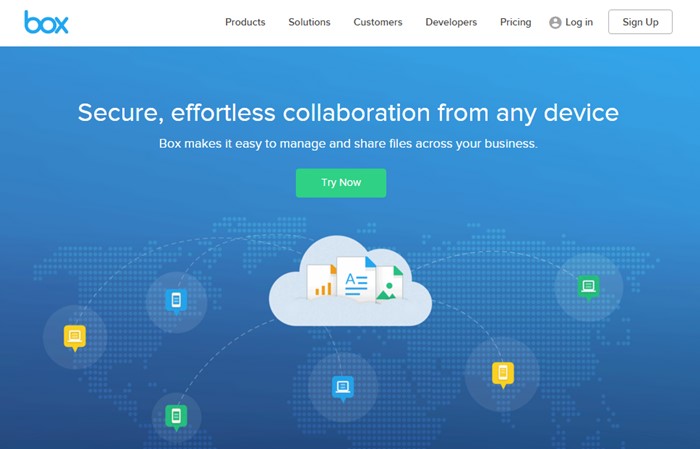 This is the another best file transfer service that has overall good ratings. Box offers an ecosystem of applications that help you work better. Edit, annotate, e-sign, and more with built-in integration with familiar, best-of-breed productivity tools like Office 365, Salesforce, and DocuSign.
Also Read: Top 10 Free Websites for Downloading Windows Software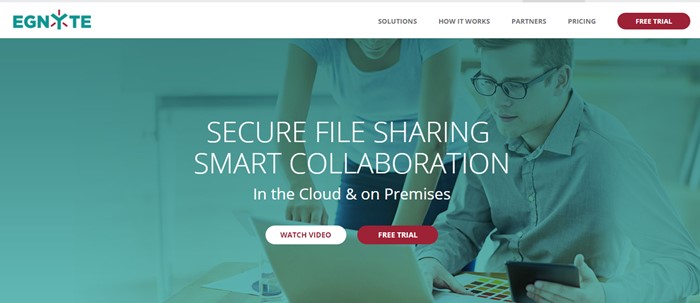 You can use this website to share files with your friends and others online, just upload all the files that you want to share and simply share with others. Also, this site provides a secure way to share files.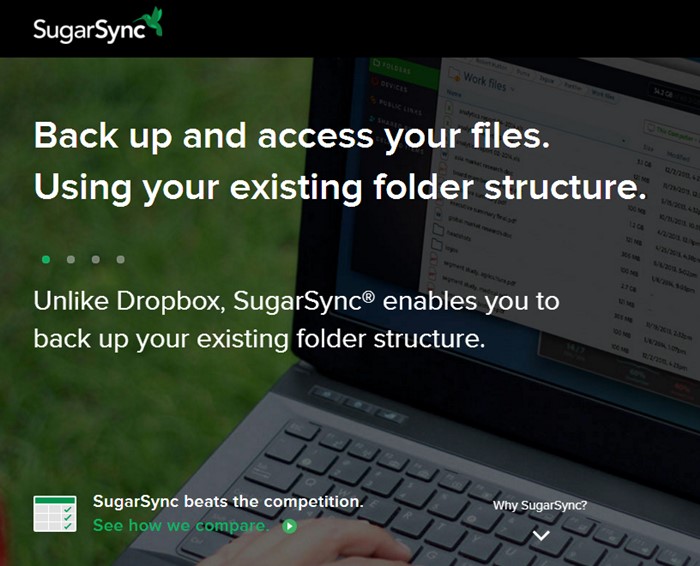 The another well-known service that allows you to send large files online. SugarSync makes it easy to access all your folders across any of your devices, making it easy to get things done while giving you the peace of mind that your important files are always protected.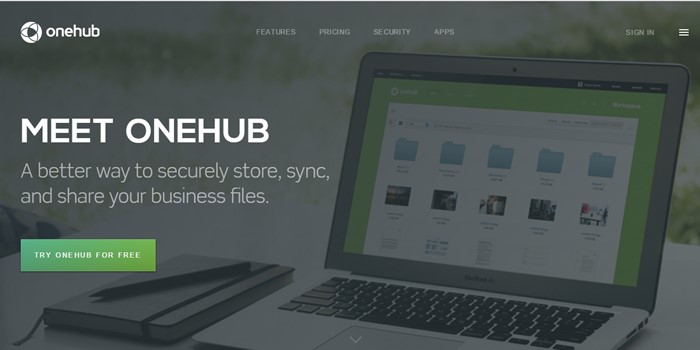 This is also one of the best sites where you can easily send large files by just uploading the files that you want to share with others.
Also Read: Top 10 Best Websites To Download PC Games For Free
Dropbox is a file hosting service operated by American company Dropbox, Inc. It offers cloud storage, file synchronization, personal cloud, and client software. You can save files on your computer, then access them on your phone. Dropbox provides you 2GB of free drive space where you can create, upload, save and share large files for free.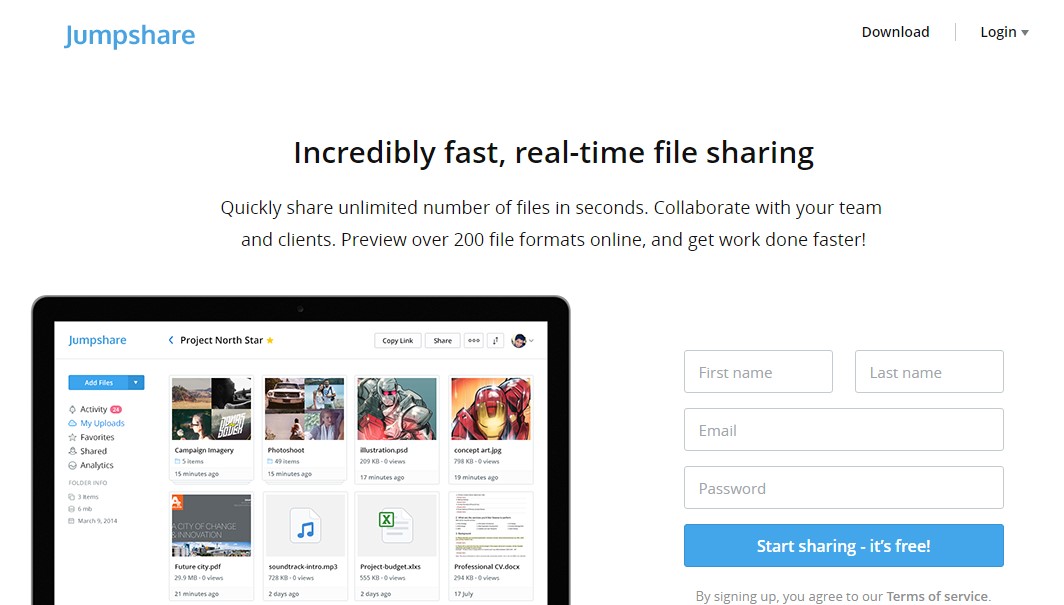 Jumpshare is the fastest way to share files with your family, friends, colleagues, and clients. When you sign up, you get 2GB free storage space. Each file size is limited to 250MB because every file that is uploaded gets sent to the conversion servers that do the resource-intensive of converting the files and showing their output online using HTML5.
Also Read: Top 5 Best Websites To Learn Linux Online
MediaFire stores all your media and makes it available to you anytime you want it, anywhere you go, on any device you have. With up to 50GB of free space, you can use MediaFire to backup all your important files—and even your not-so-important ones too. Your files are stored securely and privately and are always available to you.
The Infinit file storage platform provides teams and businesses with the open-source file system allowing for the creation of public, private and hybrid cloud storage infrastructures in a matter of minutes and its File transfer system application is the definitive file transfer/sharing product, allowing anyone to send any file, of any size, at lightning speed. The free one will let you 10GB of transfer size limit and 1GB of storage.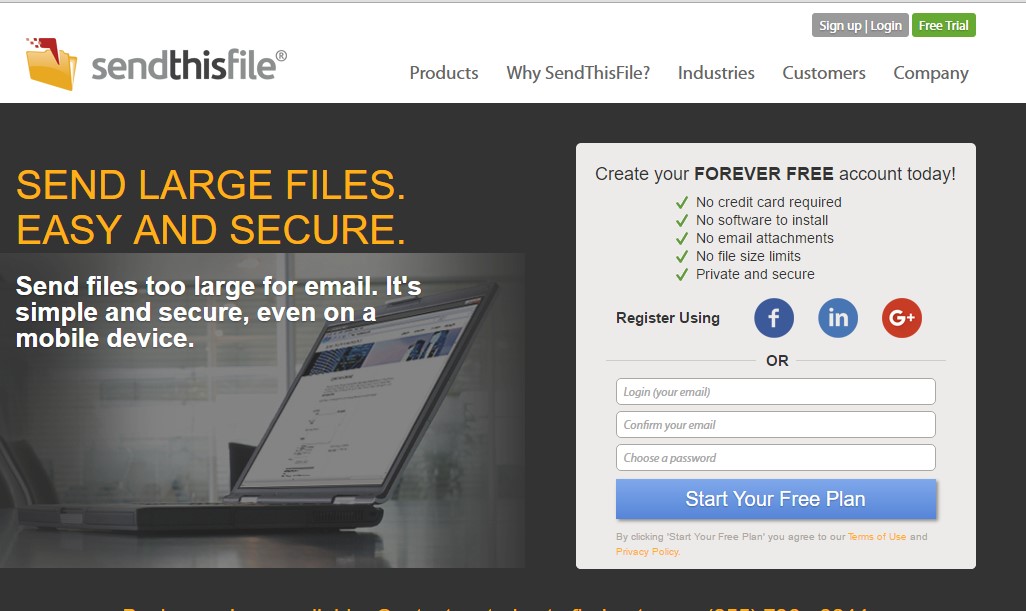 Send this file offers a 15 day of free trial in which you can send unlimited files to as many recipients. You will get up to 50GB of encrypted bandwidth. You simply need to select the file to upload. Once the upload is complete, an email is automatically sent to your recipient with instructions for access. Only the recipient with access to the email link may download the shared file.
Also Read: Top 10 Best Websites To Learn Programming
With JumboMail you can send up to 20GB by email. From documents to videos, photos, and music, both for work and for pleasure, send large files while enjoying great features such as rich online media gallery, long-term storage, secure transfer of files, social sharing options, and plenty more.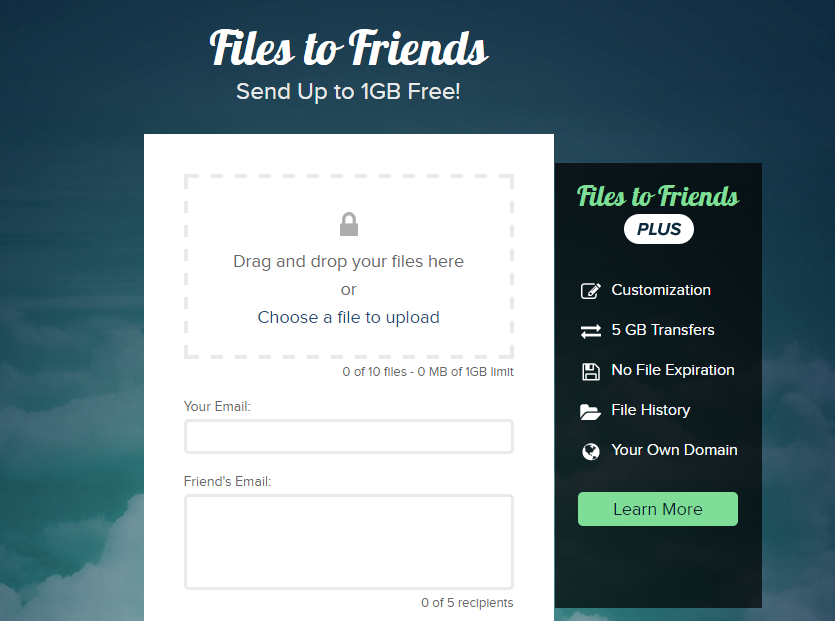 With FilestoFriends, you can transfer files up to 1Gb for free. However, this also offers a Plus package which lets you send up to 5GB of files and also provides some other premium services. Well, if you are looking for a handy way to share big files then this will be very useful.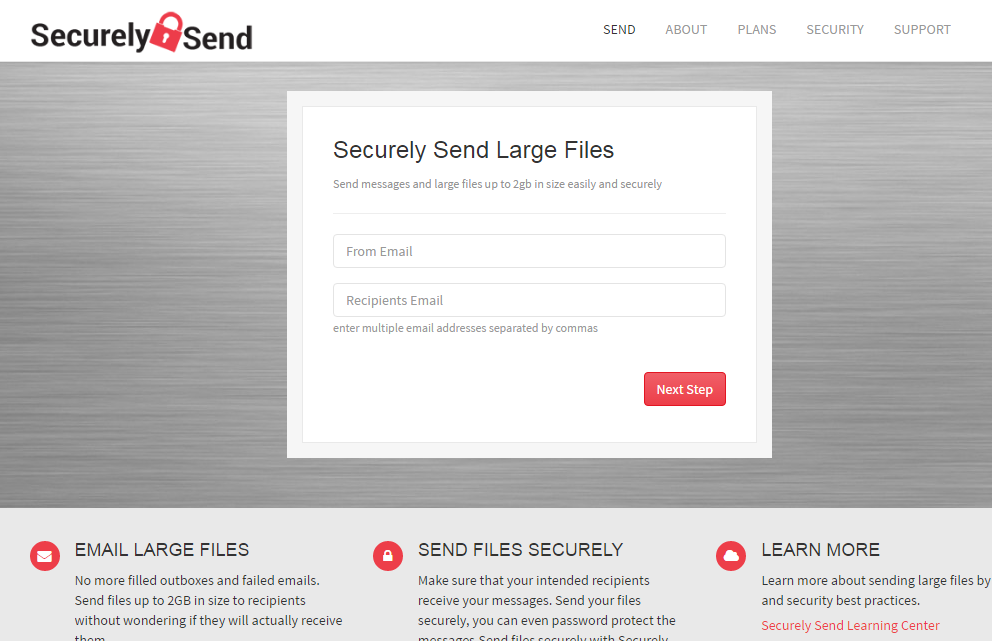 Securely Send helps to send large files up to 2gb in size and allows you to track deliverability of your files from start to finish. In addition to the standard security, the is provided through our web service you can take advantage of advanced tracking and security of your files including Read Receipts of messages, password protection of messages, and deletion of messages after they have been read.
TitanFile is built for professionals. It offers email integration to send files directly from Outlook or reply from inside your email. You can enjoy a free file sharing service for 30 days with the free tail.
Streamfile helps you to easily distribute encrypted files without the need to install any 3rd party software. It supports file encryption up to 1024-bit AES. You can send files with attachments up to 300Mb as long as you don't exceed the monthly bandwidth of 1GB.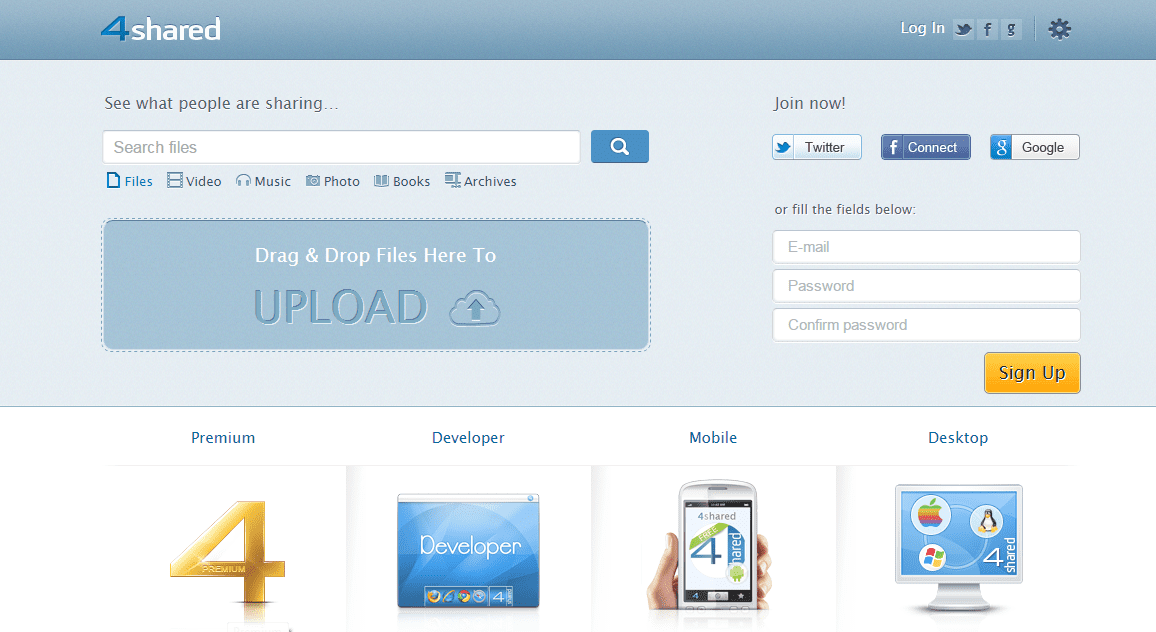 Well, 4Shared is one of the best file sharing websites which provides users 15GB of free storage. 4Shared is one of the best and popular file-sharing websites that has the toolbar which supports Internet Explorer and Firefox browser. You can use this website to share files of any format including videos, images, documents, etc.
Zippyshare is one of the best file sharing website where you share or download large files. The website doesn't impose any restrictions on download limits and you can also upload large files up to 200MB. Internet marketers heavily use the site because the uploaded files can be easily shared with a link via message, email or social media.
Mega is a New Zealand based online file sharing website which can be used to share or download files. The best thing about Mega is that you will get 50GB of free online storage space and up to 4TB for the premium accounts. Mega also has its mobile apps for iOS, Blackberry, and Android.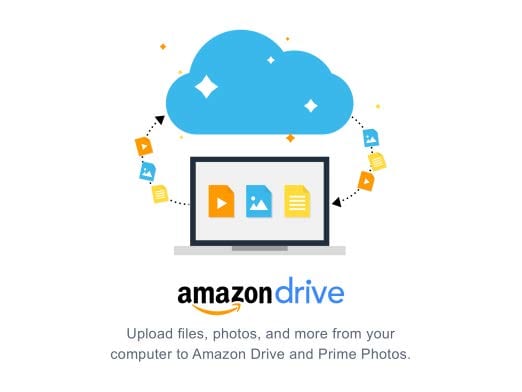 Amazon Drive is one of the best and well-known cloud storage service which you can use. Amazon drive provides users with a free account in which they get the storage space of 5GB. The cloud service offers all basic functionality like you can sync your entire document folder from your computer, store photos, etc.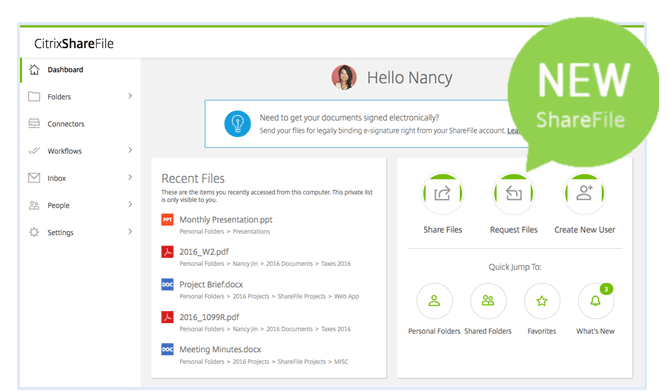 SharFile is another best site which you can use for file sharing purposes. As the name of the site says, the web service allows users to share files easily with clients, co-workers, partners, etc. Well, under the free account users can send up to 1GB of a file and the security is robust too.
So above are the Best File-Sharing Websites to Share Large Files Online. You can choose out the one that suits you better and can easily send large files online to others, and that's too for free for certain plans of the respective sites. Hope you like this cool post, keep on sharing.
AUTHOR