Those days are gone when we used to rely on USB cables to transfer files through PC. Just think about the days when Nokia phones used to be the trend. To transfer files from PC to Nokia smartphone, we used to rely upon USB cables and PC Suite software.
These days, we rarely use PC suite software since we all now hold an Android device. On Android smartphones, we don't actually need a PC Suite software because it has a built-in file manager. However, some people still use the Android PC suite tool to transfer files.
5 Best Free Android PC Suite Softwares in 2020
So, if you are also searching for the best PC suites for Android, then you have landed on the right page. In this article, we are going to talk about some of the best Android PC suites that you can use on your Windows 10 computer.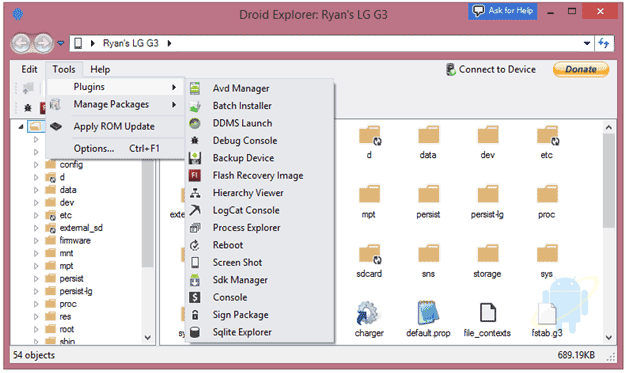 Droid Explorer is one of the best Android PC suites that you can use right now. The best thing about Droid Explorer is that it's fully compatible with the latest Windows 10 and it offers lots of features. It's basically a data management utility that can be used to manage and backup your Android data to the PC. The interface of Droid Explorer is also clean and it's one of the best Android PC Suite that you can use today.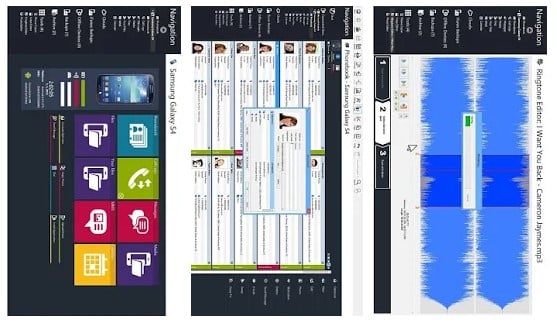 Mobiledit is another excellent Android PC Suite on the list which is massively popular on the Google Play Store. The great thing about Mobiledit is that it allows users to send almost all file types from PC to Android or from Android to PC. You don't need to connect your Android to PC via USB cable as Mobiledit can connect your phone through WiFi. Users just need to download Mobiledit on PC to exchange files.
MoboRobo is another free PC suite for Android 2019 which you can use right now. The best thing about MoboRobo is that it's compatible with the latest Microsoft Windows 10 operating system and it provides lots of features to manage data stored on Android. Another great thing about MoboRobo is its interface which is clean and well organized. MoboRobo is available for both Android and iOS devices that means you can also exchange files to iOS through MoboRobo.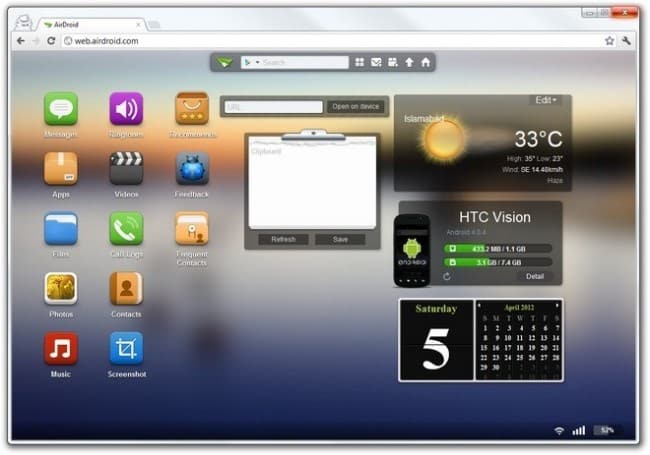 Well, AirDroid is another best PC suite for Android which you can use right now. The best thing about AirDroid is that it also has a web app. That means you don't need to install any PC client to exchange files. For file sharing, just head to the web.airdroid.com and scan the QR code through an Android app while connected to the same WiFi network and you will be able to manage Android files through the web browser. If you don't want to use the web version of Airdroid, then you can download the Airdroid app on your PC to manage your Android device.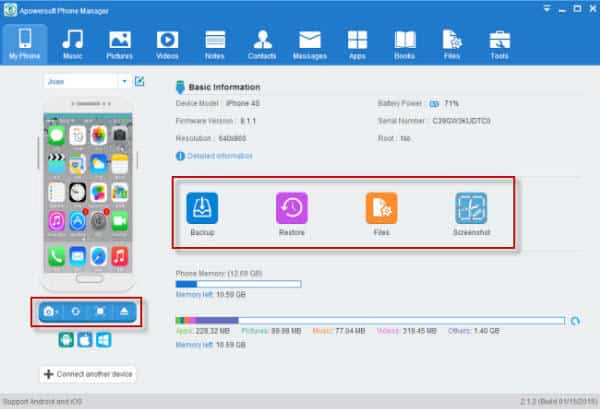 Apowersoft Phone Manager is another best Android PC Suite on the list which allows users to connect Android devices to the computer. After connecting your Android device, you can manage photos, videos, or any other files through the computer. Not just that, but Apowersoft Phone Manager also offers a few added features which lead to better phone performance. Another best thing about Apowersoft is that it can also connect iOS devices.
So, these are the best free Android PC Suite that you can use right now. These tools will help you to manage your Android device through the computer. If you know any other Android PC Suite, then drop the name in the comment box below.