Due to the recent COVID-19 pandemic, everyone is forced to work from home. Even if we ignore the pandemic for a while, we will find that freelance work has become more mainstream in the last decade. Many freelance websites are available as a dedicated platform to help professionals like you find work.
So, if you are bored watching boring movies repeatedly and looking for an opportunity to showcase your talents, then it's the best time to take steps to shape your upcoming future.
If you don't know, Freelance websites are just a platform where people look for work and employers post their offers. Freelance sites help businesses and companies hire independent professionals like you for temporary/permanent projects.
Also Read:  10 Best Websites To Create Professional Resume Online
List of Freelance Websites to Find Work
This article will share some of the best free Freelance websites to find work. Regardless of your skills, you can visit these websites and post a job offer. Let's check out the list.

If you are a graphic designer and looking for the best website to showcase your graphic design skills, Designhill might be the best pick. If you know web designing, you can benefit a lot from Designhill. Employers can use Designhill to find the best person to hire for their design project.
Designhill has a built-in online store and live chat support. Also, there are no service fees for using the site. On the downside, Designhill might not be a good option for non-designers.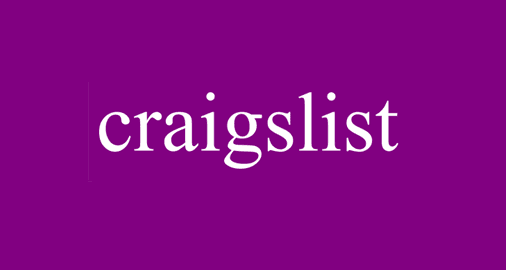 Craigslist differs slightly from most of the sites in the article. It is because the site was originally founded as an email newsletter. Today, the site serves 700 countries with over 700 cities. It's also one of the most visited sites in the U.S.
The great thing about Craigslist is that it lists jobs and gigs across various categories. For example, you might find jobs in marketing, finance, domestic work, IT, education, writing, editing, and more.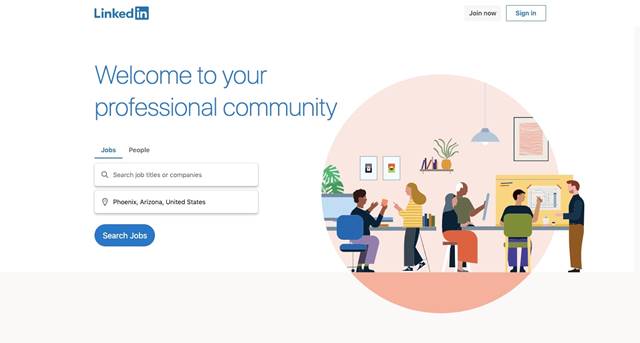 LinkedIn has been an excellent platform for employers and freelancers to connect. It is a new website for freelancers and employers to get jobs done.
The good thing about LinkedIn ProFinder is that it lets you connect with employers or freelancers by location. In addition, the Linkedin Job posting feature allows you to find remote, part-time, or full-time work in just a few minutes.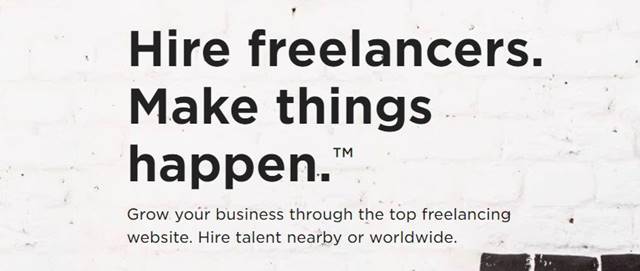 It doesn't matter what freelancer you are; you will find work for every category on Upwork. The platform is best for web development, graphic designing, customer support, article writing, and more.
From business startups to huge corporations, different companies are looking to hire professionals from Upwork.
Upwork has several options for withdrawal for freelancers, including Paypal, wire transfer, and direct transfer.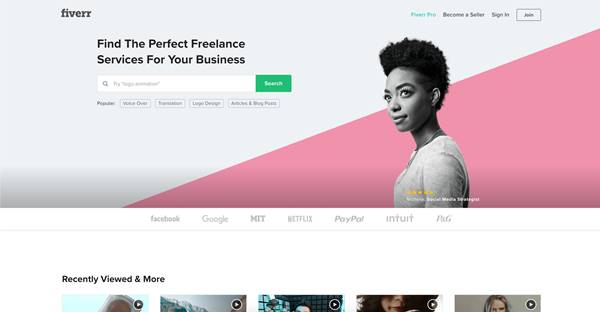 Fiverr is slightly different compared to all other sites listed in the article. It's not a job-searching site; it's a freelance website where you can sell your services by creating gigs.
Fiverr is known for its comprehensive assortment of professional services covering over 250 different categories. You need to join Fiverr as a seller to start selling your online services.
However, Fiverr is a highly competitive platform that takes a 20% commission on every sale made.
FreeLancer is possibly the oldest and most popular freelancing, outsourcing, and crowdsourcing marketplace. On Freelancer, employers can hire freelancers to work on a project.
To start working with FreeLancer, sign up, upload samples of your previous work, and bid for the work. If you know Search Engine optimization, app development, or website designing, then FreeLancer could be your best platform.
If you are an employer looking for the best website to hire Freelancers, Toptal might be your best pick. Toptal claims that it has the top 3% percent of best freelancers.
It's an exclusive network of top freelance software developers, web designers, finance experts, product managers, and more.
Getting an account approved in Toptal is pretty difficult, but if you manage to get it due to your skills, you can put yourself in front of some big names.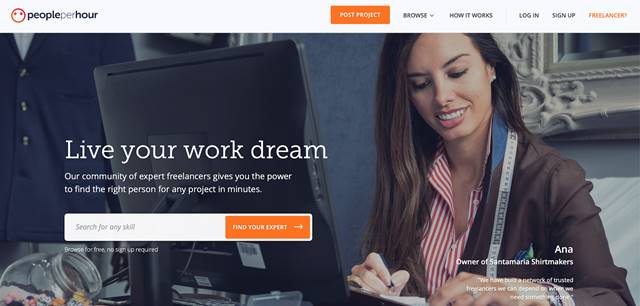 Although not very popular, PeoplePerHour is still one of the best freelancing sites you can consider. The site has over 1.5 million freelancers willing to work on any project.
As an employer, you need to post a project offer. Once approved, freelancers will send you a job proposal. You can manually review the freelancer before hiring them.
The competition at PeoplePerHour could be challenging for freelancers because of limited jobs and requirements.
FlexJobs is another best freelance website that you can consider. The platform is free for employers, but it's paid for freelancers.
As a freelancer, you must pay $14.95/month to access a wide network of employers. Since it's a premium freelance service, every project posting from employers goes through a meticulous screen process to ensure authenticity. That means you won't find any spam or scan jobs on FlexJobs.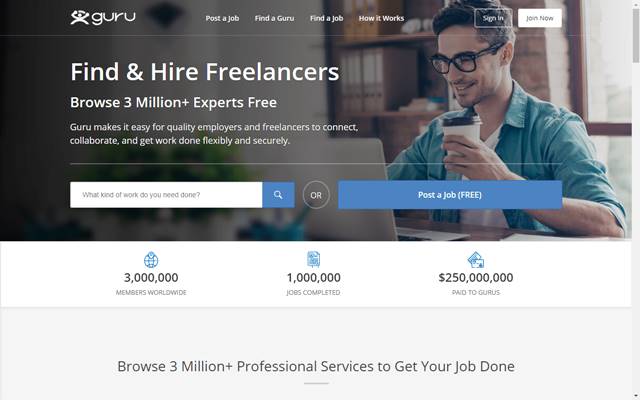 The Guru website aims to bring employers and freelancers together worldwide to get work done. If you are looking for a freelance opportunity, let me tell you that Guru has many job opportunities.
The site is free for freelancers, but it has membership packages to help boost your rankings in search. You can search for any job category on Guru, from web development to architecture.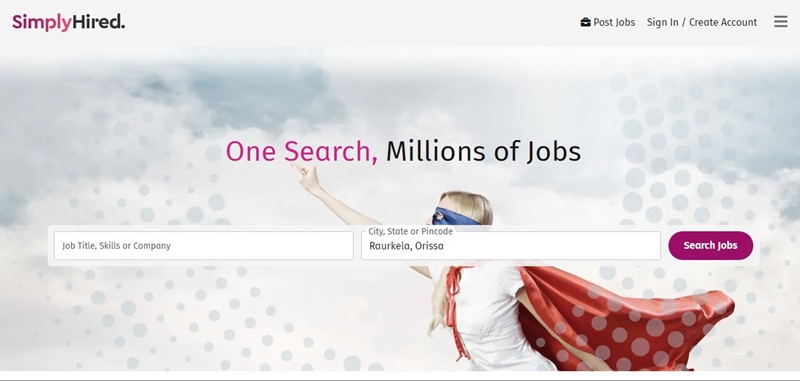 If you are looking for a site to grab freelance jobs opportunity, SimplyHired is a website you should check out. While the site is not very popular, it's great for those searching for jobs in fields like finance, administration, and marketing.
Many jobs are listed on the site, and applicants can use the customized search to find their preferred job. Also, there's an option to find jobs based on location, interest, and industry.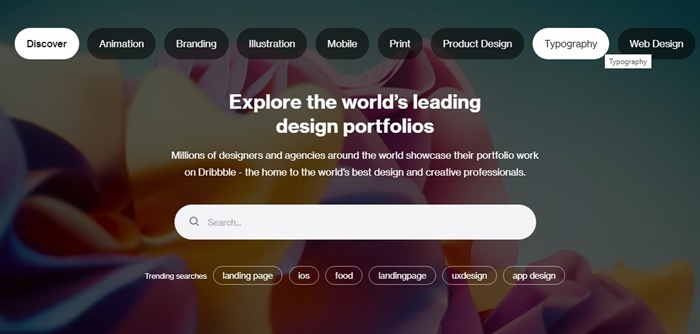 If you are a designer or artist, you may find Dribbble very useful. The site claims to be the home to the world's best design and creative professionals.
There are many opportunities for people who master animation, branding, illustration, product designing, typography, and web designing on the site.
What we like the most about the site is its large network of employers and professionals worldwide. Also, it's one of the best platforms for designers to share their work online.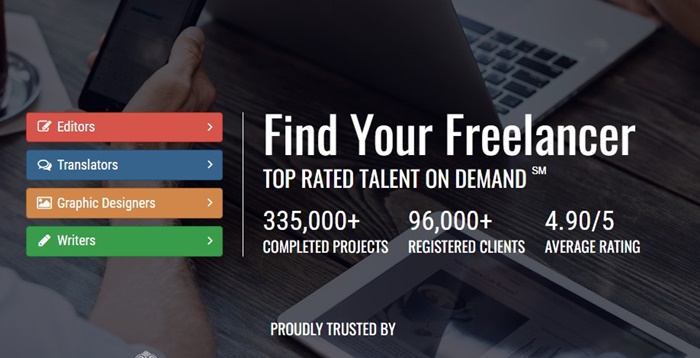 ServiceScape is a great website for freelancer who wants to sell services like editing, writing, translation, ghostwriting, etc.
The website helps freelancers present their writing skills to many potential clients. Since the site only focuses on selected services, it isn't very popular.
ServiceScape also has a customizable pricing structure, allowing you to work on your schedule.
These are the best freelance websites to find work. I hope this article helped you! Please share it with your friends also. Also, if you know of other such sites, let us know in the comment box below.