It doesn't matter how qualified you are; you still need a professional-type resume to seize a job opportunity. Fortunately, hundreds of resume builder websites are available on the internet to help you create excellent resumes in no time.
If you are good at using Microsoft Word and know little about designing, you don't need a resume builder. However, if you don't know how to create a resume without any resources, resume builders could be the best pick.
Currently, hundreds of resume builders are available on the web. Some offer great features, whereas others fail to satisfy your resume-building needs. Also, there are premium and free resume builders to look at.
List of 10 Best Websites to Create Resume Online
In this article, we will share a list o the best websites to create professional resumes online. Some of the sites require a premium subscription, whereas others are free. So, let's check out the best online resume builders.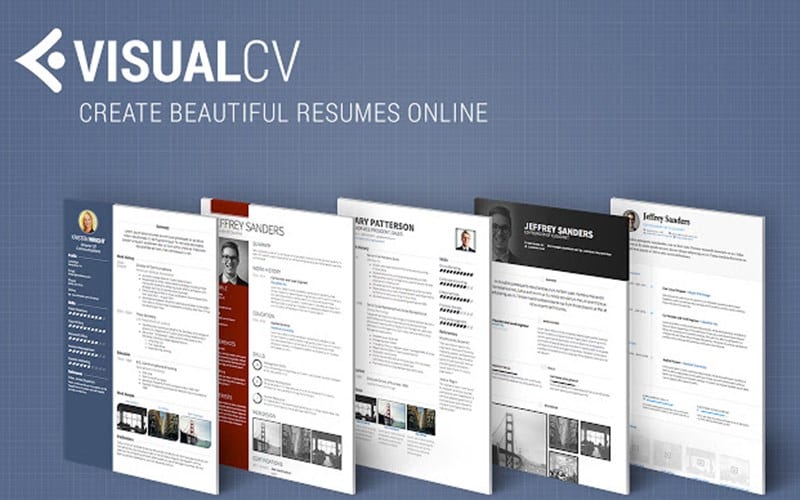 VisualCV is most probably the resume builder website available on the web. The good thing about VisualCV is that it lets you create a single resume or cover letter for free. And Creating a professional resume with VisualCV is pretty straightforward.
The free version of VisualCV has lots of built-in templates, but you need to buy a premium plan if you want to access all of them.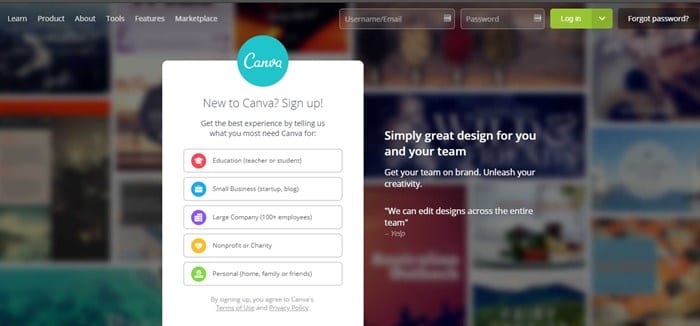 Canva is a multipurpose website where the users can create many designs like brochures, posts, resumes, etc. Several templates could be used to drop the information and hence gain the type of look that feels most interesting.
This tool is almost free, but you must purchase the premium plan if you want to unlock the premium resume templates.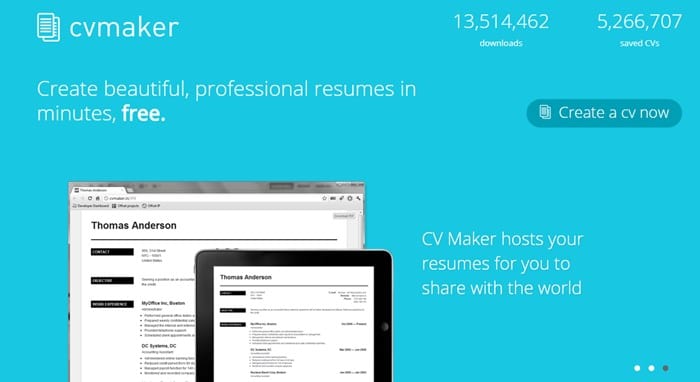 If you are looking for an easy-to-use resume maker website, then CV Maker might be the best pick. CV Maker offers you many resume editing tools and templates to create a professional resume.
Creating resumes with CV Maker is easy; just select the template and add your content. However, the only drawback of the site is that it asks you to sign up for a paid membership to download your resume.
Zety is another best only Resume builder that you can use right now. The best thing about Zety is that it offers users more than 20 Resume templates which you can use to create a modern and professional-looking resume.
You can also use Zety to create a cover letter. Apart from that, Zety also allows users to track their resumes.
My Perfect Resume is another great Resume maker website you can visit now. The best thing about My Perfect Resume is that it allows users to create a unique resume in the easiest way possible.
The easy prompts feature of My Perfect Resume makes the site more interesting. With Easy Prompts, you can create the perfect job-worthy resume easily.
If you are searching for a professional-looking resume builder that you can use through the browser, then Resume Build might be the best site to visit. Guess what? With Resume Build, you can easily create professional out-of-the-box resumes.
Resume Build right now offers a drag-and-drop interface to make a resume. So, Resume Build is another best site you can visit to create a professional resume.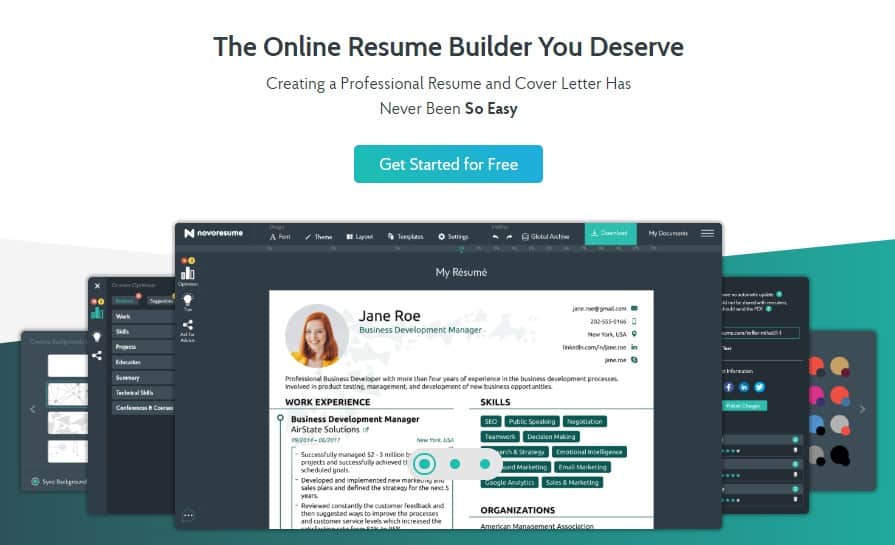 Novoresume is another top-rated online resume builder on the list that you can consider. Guess what? With Novoresume, you can create a professional resume and cover letters in just a few clicks.
The online resume builder of Novoresume provides users with a wide range of features and many resume templates to follow.
If you are searching for an online website to create your resume for free, then Adobe Spark might be the best site for you. With Adobe Spark, you can easily create a professional-looking resume with all the right touches.
Apart from that, Adobe Spark covers all your resume needs like short videos, animations, pages, templates, etc.
Resume Genius is another best website where you can create your professional resume in just 15 minutes. The great thing about Resume Genius is that it features a drag-and-drop interface and offers many resume-building materials.
The web tool provides plenty of templates, animations, styles, etc., that can help you create eye-catching resumes in just a few minutes.
Enhancv is one of the best and top-rated online resume builders with the best resume templates. However, Enhancv is not entirely free as users need to subscribe to a premium package to export the resumes.
The premium account provides you with many templates and resume-building materials to choose from. Apart from that, the user interface of Enhancv makes the resume-creating the process a breeze.
So, these are some of the best resume builders that you can use today. If you know of any other such sites to create professional resumes online, let us know in the comments below.