Everyone loves to play games in their spare time. The gaming section has changed a lot over the past few years. These days, people enjoy graphics HD games and likes of PUBG and Fortnite has already taken the gaming spree to the next level.
Just search for PUBG on YouTube, you will find tons of gaming videos from the gamers. Well, lots of YouTubers now use game recording software to record their gameplay videos. Gaming recording software could be useful if you want to share your gameplay videos with others.
20 Best Game Recording Software For Windows 2020
So, in this article, we are going to talk about some of the best game recording software for Windows 10 computers. With these game recording software, you can easily record and share gameplay videos to multiple platforms like YouTube, Twitch, etc. So, let's check out the best game recording software for Windows 10.
This is one of the best screen recording software that can easily record high-quality game recording on your windows. Also, the tool is free to download and has the very simple user interface. By using this cool tool, you can even record in MP4 and FLV formats too in your windows PC. So try out this tool on your PC.
This is the cool game recorder tool that is compatible with all versions of windows. Action! allows streaming and real-time recording of Windows desktop in a superb HD video quality. With Action! you can record and stream your gameplay, web player videos, record music, capture screenshots, remotely access your PC, play PC games with Android devices and lots more that you will come to know after downloading this tool.
The another best tool to capture out special gameplay in your windows PC. There are different versions of this game that are free and paid too. XSplit Gamecaster lets you easily stream and record your greatest gaming moments at the click of a button. It's simple, easy to use and perfect for sharing your gameplay with the world.
This tool allows you to record the game in your windows PC by adjusting the game recording quality according to your wish. Dxtory is a movie capture tool for DirectX and OpenGL Applications. Since data is directly acquired from a surface memory buffer, it is very high-speed and works with a small load.
By using this tool, you can easily capture videos by marking an area to record. Just click Get Window, then move your mouse over the region you'd like to record and it gets highlighted automatically. You can also mark a recording region manually to clip or extend the capture area. So must try out this tool on your PC.
ShadowPlay is a hardware-accelerated screen recording utility for Windows PCs using GeForce GPUs, made by Nvidia Corp as part of its GeForce Experience software. It can be configured to record continuously a time behind, allowing the user to save the video retroactively.
Bandicam is a lightweight screen recorder for windows that can capture anything on your PC screen as a high-quality video. Also, it makes it possible to record a certain area on a PC screen or capture a game that uses the DirectX/OpenGL graphic technologies.
Bandicam will help you carry out a game capture with high compression ratio while keeping the video quality closer to the original work and provides performance far superior to other recording software that provides similar functions.
D3DGear is a very fast game recording software for PC. It allows users to record gameplay to the movie without slowing down the game. D3DGear game recording function has a very minimal performance impact on the game, and it may not cause a game to lag or drop much frame rate.
D3DGear game recording produces high-quality videos with small file sizes. D3DGear game recording function supports microphone recording, Push-To-Talk recording and face camera overlay recording.
Fraps is a universal Windows application that can be used with games using DirectX or OpenGL graphic technology. Fraps can capture audio and video up to 7680×4800 with custom frame rates from 1 to 120 frames per second! All movies are recorded in outstanding quality.
10. Windows 10 Game Bar
This is an inbuilt feature that comes with Windows 10 you just need to press Windows Key + G while playing the game and it will eventually open up a game bar. You can manually click on the buttons to start or stop recording.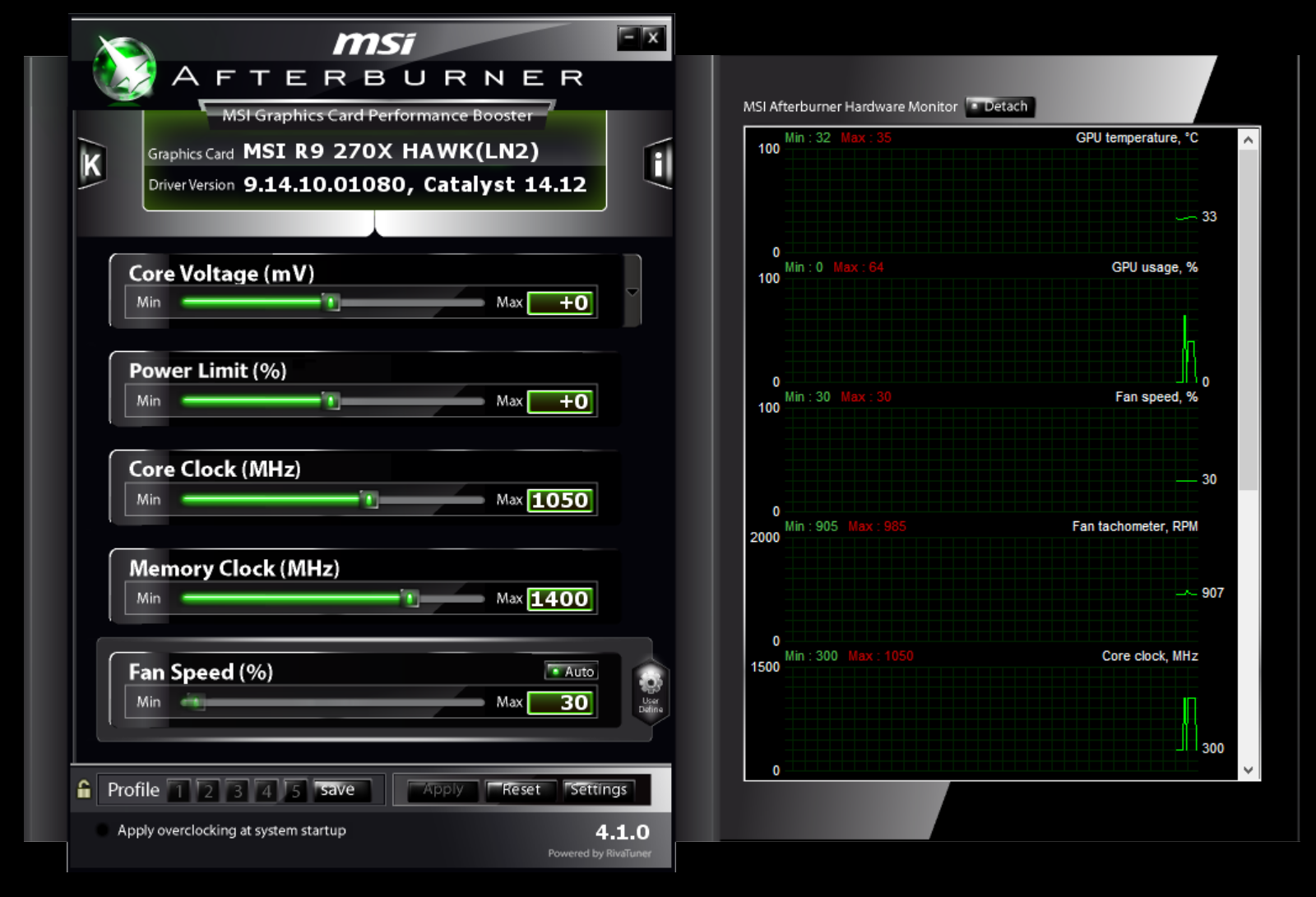 MSI Afterburner is the world's most recognized and widely used graphics card overclocking utility which gives you full control of your graphics cards. It also provides an incredibly detailed overview of your hardware and comes with some additional features such as customizing fan profiles, benchmarking and video recording.
Well, gamers will love Smartpixel. Smartpixel will let you record your gameplay and share it directly on YouTube, Google+. This is one of the lightest game recorders you can ever have on your Windows computer.
Camtasia makes video editing surprisingly easy. The drag-and-drop editor and video assets help you complete your videos faster. No video experience needed. Camtasia makes it easy to record your screen or import your video and audio files (MP4, WMV, MOV, AVI, etc.)
High-performance screen recording is always a big advantage of ZD Soft Screen Recorder. Unlike most other screen recording software in the market uses the GDI screen capture method which can result from high CPU usage and noticeable system lags, ZD Soft Screen Recorder uses the GPU-accelerated screen capture technology.
With Radeon Relive you can capture, stream and share your greatest moments and gaming wins. In Radeon ReLive you can modify settings quickly, conveniently. With this tool you can not only record and stream videos, but you can also capture highlights and grab screenshots.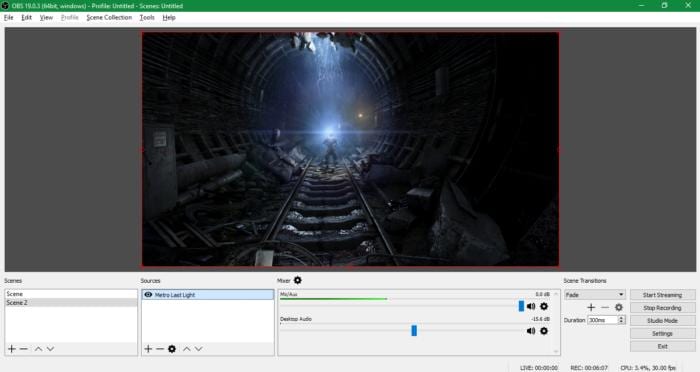 This another popular open-source solution for recording gameplay. Not only these, OBS Studio can actually broadcast your game streams on platforms like Twitch. This is a powerful program but this software offers too much for anyone who just wants a quick and easy game capture solution.
Filmora Scrn is a professional screen recorder with a built-in video editor, which means you can record and edit your video footage in one place. Filmora Scrn allows you to record the full screen or a specified area of the screen with the system audio, microphone and webcam at the same time. One of the most prominent recording features is that Filmora Scrn can record high paced games at 120 frames per second, which is very important if you want a great gameplay recording frame.
Flashback Express is another best software that you can use to record your gameplay. The best thing is that the software doesn't have any setup process and users just need to tell the program to start recording and it handles the rest of the part for you. The software also houses a built-in video editor which can do some basic editing stuff.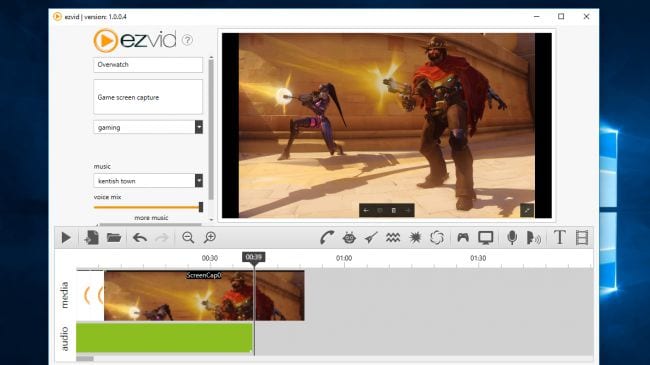 Ezvid is another free tool that you can use to record gaming videos. The app is free to use but it only allows users to record up to 45 minutes of gameplay. So, if you want to record a full 2 hours of gameplay, then Ezvid might disappoint you. However, there are no watermarks on the recorded videos and you can also record the audio from the microphone.
Streamlabs OBS is one of the best video recording and streaming platform which is specially designed to make OBS's interface for beginners. It's one of the most used screen recorders for gamers and it provides users lots of tools to record and stream games. So, Streamlabs OBS is definitely the best game recording software that you can use on your computer.
Nvidia GeForce Experience is actually a part of Nvidia drivers and it automatically installs if you have Nvidia GPU. The Nvidia GeForce Experience offers a ShadowPlay feature that provides users with lots of gaming tools like a screen recorder. Not just that, but Shadowplay also uses the GPU to handle the video encoding. So, Nvidia GeForce Experience is another best Windows 10 screen recorder that you can use if you have Nvidia GPU.
Just like Nvidia GeForce Experience, AMD ReLive is also a part of AMD Drivers. It's basically a tool which allows users to record gameplay on AMD card. What's more interesting is its ability to upscale the resolution. That means, if you are playing at 1080p, you can record the gameplay at 4K resolution. So, AMD ReLive is another best Windows 10 game recorder that you can use today.
Screencast-O-Matic is basically a screencasting and video editing tool available for Windows operating system. The great thing about Screencast-O-Matic is that it also has a built-in screen recorder which can be used to record windows screen. On its free trial version, the screen capture, webcam recording, and audio recording are limited to only 15 minutes. So, Screencast-O-Matic is another best Windows 10 screen recording tool that you can use right now.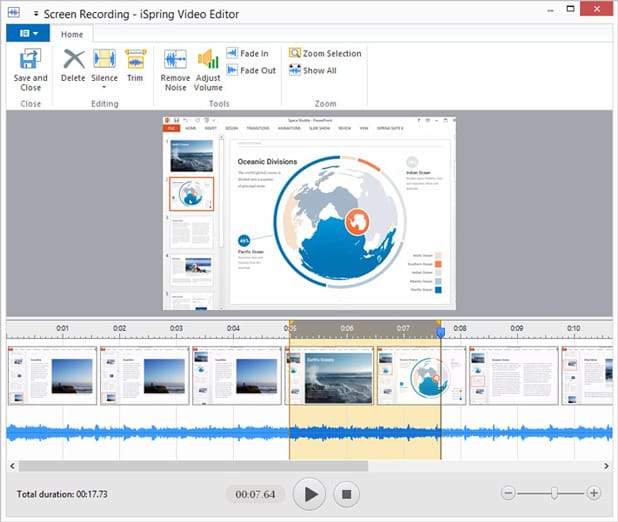 iSpring Free Cam is another top-rated and free Windows-based screen recording software on the list which can be used to record gameplay. The most noticeable part of iSpring Free Cam is its user-interface which looks clean and well-organized. Apart from that, iSpring Free provides an option to directly upload the recordings to various video streaming sites like YouTube, Dailymotion, etc.
So, these are some of the best game recording software that you can use on your Windows 10 PC. If you know any other such software, let us know in the comment box below.