Let's admit; that everyone loves to play games in their spare time. Although users prefer to play games from their phones nowadays, it still hasn't affected the trend of PC gaming. High-end PC games like PUBG and Fortnite have already taken the gaming spree to the next level.
We are sure that you might have seen many gamers making money while playing games. It's possible to generate some extra income while playing games. YouTube is one platform providing gamers an opportunity to showcase their gaming talent.
You won't believe it, but two of the top five YouTube channels with the most subscribers are gaming-related. So, it clearly shows that getting paid to play games on YouTube is a fast-growing trend. You need to record and upload your gaming videos on YouTube. Then, after a few weeks or months, you will get the option to monetize your videos.
Also Read: How to Cut Videos Using VLC Media Player in Windows
15 Best Game Recording Software For Windows 11/10
However, to upload the gameplay videos, you first need to record them. So, in this article, we will talk about a few best tools that let you record your gaming videos. With these tools, you can easily record your computer screen.
This is an excellent game recorder tool that is compatible with all versions of windows. Action! Allows streaming and real-time recording of Windows desktop in a superb HD video quality.
With Action! You can record and stream your gameplay, web player videos, record music, capture screenshots, remotely access your PC, play PC games with Android devices, and much more that you will learn after downloading this tool.
Another best tool to capture special gameplay on your Windows PC. There are different versions of this game that are free and paid too.
XSplit Gamecaster lets you easily stream and record your greatest gaming moments at the click of a button. It's simple, easy to use, and perfect for sharing your gameplay with the world.
This tool allows you to record the game on your Windows PC by adjusting the game recording quality according to your wish. Dxtory is a movie capture tool for DirectX and OpenGL Applications.
Since data is directly acquired from a surface memory buffer, it is very high-speed and works with a small load.
This is a hardware-accelerated screen recording utility for Windows PCs using GeForce GPUs, made by Nvidia Corp as part of its GeForce Experience software. It can be configured to record continuously, allowing the user to save the video retroactively.
This is a lightweight screen recorder for windows that can capture anything on your PC screen as a high-quality video. Also, it makes it possible to record a specific area on a PC screen or capture a game that uses the DirectX/OpenGL graphic technologies.
Bandicam will help you carry out a game capture with a high compression ratio while keeping the video quality closer to the original work and provides performance far superior to other recording software that provides similar functions.
D3DGear game recording function has a very minimal performance impact on the game, and it may not cause a game to lag or drop much frame rate. It is a high-speed game recording software for PC. It allows users to record gameplay to the movie without slowing down the game.
The game recording tool produces high-quality videos with small file sizes. In addition, the D3DGear game recording function supports microphone recording, Push-To-Talk recording, and face camera overlay recording.
Fraps is a universal Windows application that can be used with games using DirectX or OpenGL graphic technology. Fraps can capture audio and video up to 7680×4800 with custom frame rates from 1 to 120 frames per second! In addition, all movies are recorded in outstanding quality.
8. Windows 10 Game Bar
This is an inbuilt feature that comes with Windows 10. You need to press Windows Key + G while playing the game, eventually opening up a game bar.
You can manually click on the buttons to start or stop recording. The new Xbox game bar has many other features like a hidden FPS counter, a secondary task manager, and more.
Well, Camtasia makes video editing surprisingly easy. The drag-and-drop editor and video assets help you complete your videos faster. No video experience is needed.
Camtasia makes it easy to record your screen or import your video and audio files (MP4, WMV, MOV, AVI, etc.)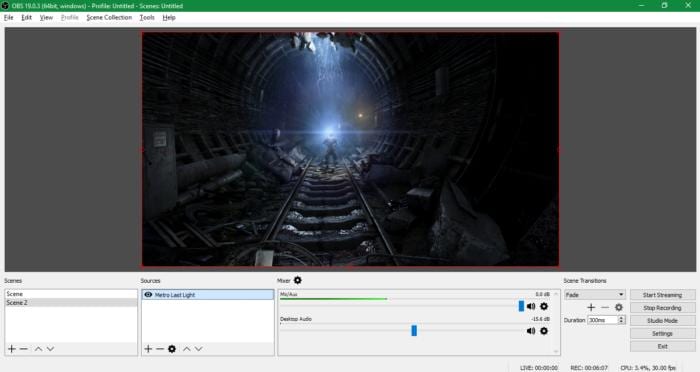 This is another popular open-source solution for recording gameplay. Not only these, but OBS Studio can also actually broadcast your game streams on platforms like Twitch.
Although it's an advanced tool, it offers easy screen recording and screen capture features on Windows 10.
The tool allows you to simultaneously record the entire screen or a specified area of the screen with the system audio, microphone, and webcam.
One of the most prominent recording features is that Filmora Scrn can record high-paced games at 120 frames per second, which is essential if you want an excellent gameplay recording frame.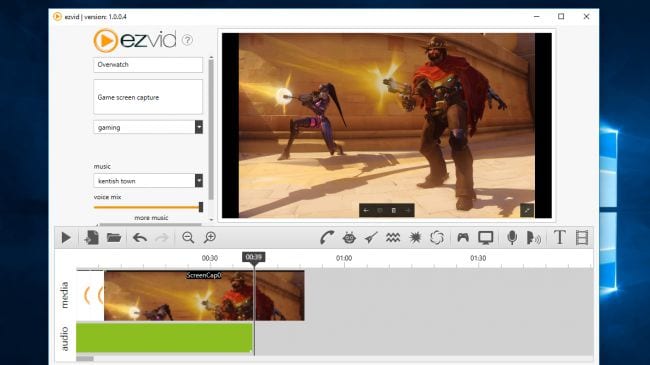 Well, Ezvid is another free tool that you can use to record gaming videos. The app is free to use but only allows users to record up to 45 minutes of gameplay.
So, if you want to record 2 hours of gameplay, Ezvid might disappoint you. However, there are no watermarks on the recorded videos, and you can also record the audio from the microphone.
This tool is a part of Nvidia drivers, automatically installing if you have Nvidia GPU. The Nvidia GeForce Experience offers a ShadowPlay feature that provides users with many gaming tools like a screen recorder. Not just that, but Shadowplay also uses the GPU to handle the video encoding.
It is another best screencasting and video editing tool for Windows operating system. The great thing about Screencast-O-Matic is that it also has a built-in screen recorder that can be used to record windows screens.
The screen capture, webcam, and audio recording are only 15 minutes on its free trial version.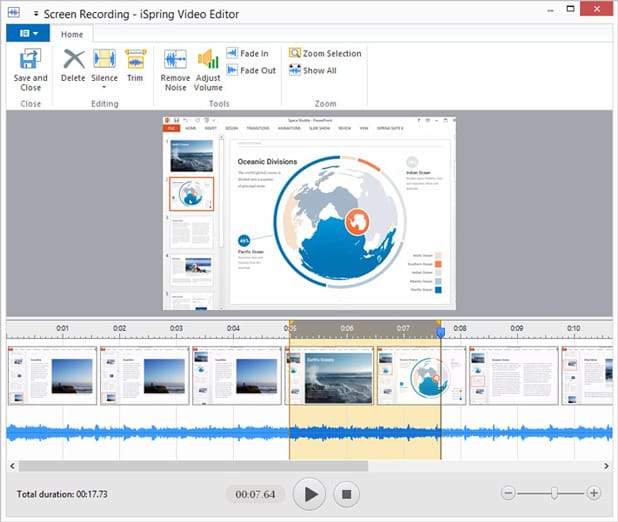 It is another top-rated and free Windows-based screen recording software on the list which can be used to record gameplay. However, the most prominent part of iSpring Free Cam is its user-friendly interface, which looks clean and well-organized.
Additionally, iSpring Free provides an option to directly upload the recordings to various streaming sites like YouTube, Dailymotion, etc.
Also read: How To Record Screen In Windows 10/11 Without Any Software
Can I record the computer screen with these tools?
Yes, you can easily record your computer screen with the tools listed in the article.
Are these tools free to download?
Most of the tools listed in the article were free to download and use. But, it might add a watermark to the videos.
Are these tools safe to use?
Yes, these tools were 100% safe to use. However, make sure to download the tools from trusted sources.
So, these are some of the best game recording software you can use on your Windows 10/11 PC. If you know of any other such software, let us know in the comment box below. I hope this article helped you! Please share it with your friends also.