Gaming Keyboard is responsible for the outstanding gaming experience, but at the time of purchasing gaming keyboards, it is not easy to choose the best among different options. Almost all the gaming keyboards come with RGB backlit with LED on & off feature, double injection LED for night time use, lightweight and easy to carry, USB interface & Gaming grade keyboard built for maximum durability.
Top 10 Best Gaming Keyboards in 2020
Here in this article, we are going to review the top 10 best gaming keyboards in different price ranges, all the below features keyboards are shortlisted based on the user reviews and ratings. All the keyboards come with RGB backlighting & deliver dynamic and vibrant lighting effects.
This Zebronics Gaming Multimedia USB Keyboard comes with three light modes & integrated media control windows key on/off button, it also features two steps to stand design & laser keycaps.
For extended duty, this keyboard is entirely constructed from high-quality aluminium, has braided cable & high-quality USB connector.
This Redgear Blaze 3 colour backlit gaming keyboard has floating keycaps for mechanical feel; it has 3 LED colour backlight. This high-quality keyboard is entirely constructed from aluminium so that you will get years of service.
In terms of any problem, the manufactures also offer you one year of warranty from the date of purchasing.
This Redgear grim semi-mechanical RGB backlit keyboard comes RGB backlight. You can also on & off it according to your needs, for night time use, the keyboard also features a USB interface.
Its entirely travel free, lightweight & easy to carry, for maximum durability it built from high-grade aluminium.
4. Cosmic Byte CB-GK-12 Neon Rainbow Backlit Mechanical Keyboard
This Cosmic Byte CB-GK-12 offers anti fanding double-shot keycaps. it's a full-size keyboard comes with braided cable.
Talking about backlight, it has rainbow backlit & 10 different backlight effects; You can adjust the brightness of the keyboard at three different levels. It crafted from aluminium for long-lasting life.
Must Read: How To Create Custom Keyboard Shortcuts On Windows 10
5. Redgear Manta MT21 Gaming Keyboard and Gaming Mouse
Redgear Manta MT21 keyboard offers you mechanical feel thanks to its floating keycaps; the keyboard is made up of aluminum.
You will experience the real gaming, with its 3 LED color backlight, the cable length is about 1.8 mm so that you can use it comfortably.
This Ant Esports KM500W Gaming Backlit Keyboard is all about the real gaming experience, comes with rainbow backlit, its multiple colors brings you to the fantastic gaming world.
This keyboard comes with seven programmable buttons that allow you to design your mouse; It features a slip-resistant design to avoid accident water, coffee splashing.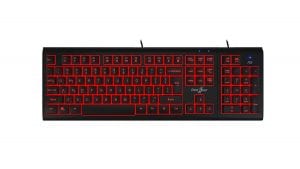 This Redgear Dual Hammer is a 2 in 1 detachable keyboard, features three separate LED for Numpad and keypad & USB interface.
Redgear Dual Hammer offers you real gaming experience with its amazon backlight and durable construction. It has a 5-star rating on Amazon from hundreds of consumers across the globe.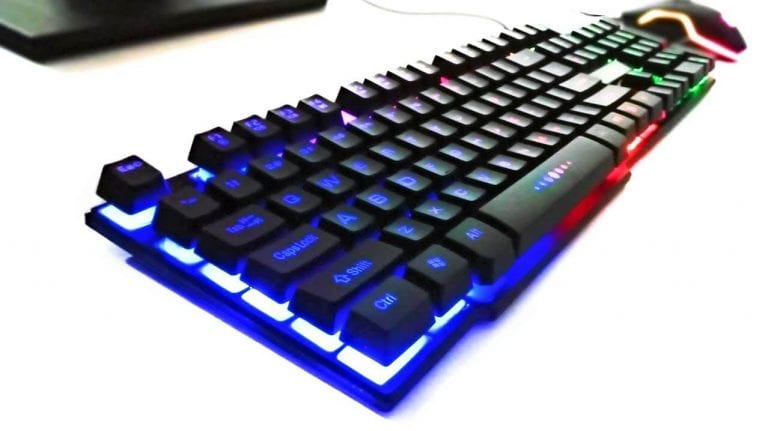 This Tech-Com USB Rainbow 999 gaming keyboard has very smooth keys so that you will need to press it with an extra effort.
This, not just another keyboard, you will experience smooth gaming with its, the keyboard has a 5-star rating on Amazon and hundreds of other shopping websites.
This Night Hawk NK102 FPS gaming keyboard features 19 special anti-ghosting keys for advanced gaming controls. Its ergonomic design ensures you will get a comfortable gaming experience.
It's specially designed for gaming, this keyboard offers you speed and responsiveness like never before.
This gaming keyboard comes with USB connectivity for flexible connectivity; it has an injection molded and laser-etched keycaps fully.
It equipped with comfortable, soft & responsive keys for optimum typing experience, also has a backlight with customizable color combinations. Has a 4.5-star rating on Amazon & all the leading shopping website.
You can purchase any of the above keyboards from all the leading shopping website; we have also placed the best buy link over there.
We hope this article on the top 10 best gaming keyboards is helpful for you, If the article is useful for you in selecting the best keyboard then do share it on social media, Stay connected with for all the latest updates & tech news.