[dropcap]L[/dropcap]et's have a look at Best Google Play Store Alternatives for Android 2019 that you can use to download apps in your android phone as those apps will provide you free apps and with smooth interface. So have a look at complete guide discussed below to proceed.
Google play store is preinstalled on the Android devices as it is the system dubbed app for the Android OS. This app is also the biggest requirements because the users have to download the third-party apps to their device that can be done through this app market only. Although Google Play store is considered to be the safest way to download the secure apps there are certainly many great alternatives too. For the users those who are willing to work with some other play store that is completely different in features and functions, there are some of the better alternatives available out there. Through using the alternatives the users can enjoy the totally different UI and hence can download their apps easily. Here in this article, we have written the best Google play store alternatives, you can check out the list of the apps and then choose the best one of your choice. Start now to read about the app store applications for the Android!
Also Read: Best Android Apps To Transfer Files Over Wifi With High Speed
Top 10 Best Google Play Store Alternatives for Android 2019
We have selected some of the best apps that you can use the as best alternative of Play Store in your Android phone, So have a look at these apps below.
Also Read: Top 10 Best Android Apps To Train Your Brain
#1 Amazon Underground App for Android
Google Play store is named the King store for apps because it contains an amazing number of different apps. For the users those who want even a better alternative with double the number of app list then this app store is all that they want. The another great feature apart from the number of apps inside this store is that users get the chance to earn benefits which they could utilize to buy paid apps for free!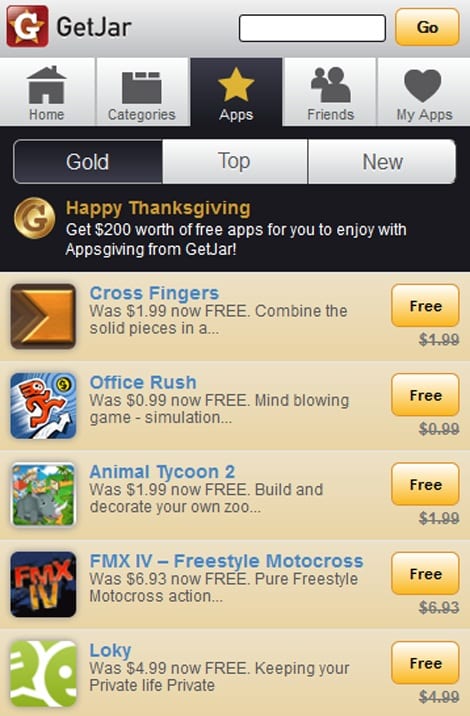 This is the biggest app store or the market hub for the mobile apps. For the users of Android particularly the developers made the App store. This contains each and every app made for Android that could be downloaded and installed easily. The sleek and stylish user interface of this app store could be the main point of attention!
This is the place where users could find most of the best Android apps all for free no matter what is its price tag. Running by the funds, this site focuses on providing everyone with the quality apps. Basically, this concept here rocks but the actual quality of this app market is not a better alternative to the Google Play store.
Most viral name on the internet that claims to provide the users with an exceptional quality app store experience. The developers also say that this app store provides better app suggestions for the users based on their requirements. The part of this app store that we loved is the user interface and the whole feature sets that make it pretty easy to find and install new apps.
#5 Getapk
 The best section of this stupid is the top 100 apps. This section is really amazing as agonist every great app ranks there. You require no time to search for the good apps but just log on to the top section and install the apps!
No need to register for any account before starting to download the apps. No need to be conscious about the privacy and security etc. You get only free apps almost inside this store so if you are to work only on the free apps then install this market!
For a different approach to generating a successful app is focusing only on the popularity of the app. 1Mobile Market is only for free apps so it is a great place to upload an app to test it out on the market.
Biggest Advantage: A useful recommendation system based on preferences means that apps can become successful very quickly. With over 100 million installs and hundreds and thousands of apps listed, it is a great place to upload your app.
#8 Mobile9
This app store can be compared to a social network. Mobile9 has millions of active users and each one has the ability to comment on and share their installed apps. Publishing an app is free and with such a wide user base it can mean great results for a well-developed app.
Biggest Advantage: There is a huge download rate with one of the smallest number of developers; getting noticed with Mobile9 can be relatively easy.
Also Read: Best Android Apps to Help You Wake Up in the Morning
If you are looking for an open source app store which can replace Google Play Store then without any doubt, Aptoide could be the best choice for you. Aptoide is an open source Android app store which has over 700,000 apps on its buckets. Aptoide is now used by more than 150 million users worldwide. The best part about Aptoide is that it allows you to download APKs to your device directly and install them.
Well, it's not an app which you can install on your Android device, but, it is a web-based platform which hosts a large number of free apps only. We all love to use free apps and ApkMirror makes it easy to reach out those apps.
Another best thing about Apkmirror is that the apps available are malware free and are completely safe to download. ApkMirror's interface is one of the most user-friendly among all other app stores.
So these are the best alternatives to the Google Play store for the Android device. These apps actually could compete with the Google play and hence mark down their effective position because these all contain most potential features and functions. It's now up to your choice whether if you like to go for any of the above Google Play alternatives. At last we would say that the Google Play store cannot be replaced easily but still, the better alternatives are also not the bad options. Hope you like the guide, do share with others too. Leave a comment below if you have any related queries with as the Techviral team will be always there to assist you.