The Google play store is pre-installed on Android devices and is the most secure place to download apps and games. While Google Play Store is usually a go-to for Android users to download apps and games, this doesn't mean other app stores for Android don't exist.
Today, hundreds of Google Play Store alternatives are available on the web. You can download and install them on your Android smartphone to download apps & games.
List of 10 Best Google Play Store Alternatives for Android
Hence, this article will share some of the best Google Play Store alternatives for Android smartphones. All of these app stores are free to download and use. So, let's check out.
1. Aurora Store
Aurora Store is an open-source Google Play Store alternative that shares many similarities with Google Play Store. First, the app has a great UI and supports a dark theme.
Regarding App availability, Aurora Store has all the popular apps and games you can think of. Overall, Aurora Store is a great Google Play Store alternative for Android.
2. Galaxy Store
Well, if you have a Samsung smartphone, you can utilize the Galaxy Store to download apps and games. Apart from the apps and games, Galaxy Store is also a house for hundreds of Samsung themes and live wallpapers.
The good thing about Galaxy Store is that it has many apps and games unavailable on the Google Play Store. Overall, Galaxy Store is a great Google Play Store alternative for Android.
3. Amazon Underground App for Android
Google Play store is named the King store for apps because it contains many different apps. For the users who want even a better alternative with double the number of app lists, this app store is all they want.
Another great feature apart from the number of apps inside this store is that users get the chance to earn benefits which they could utilize to buy paid apps for free!
4. GetJar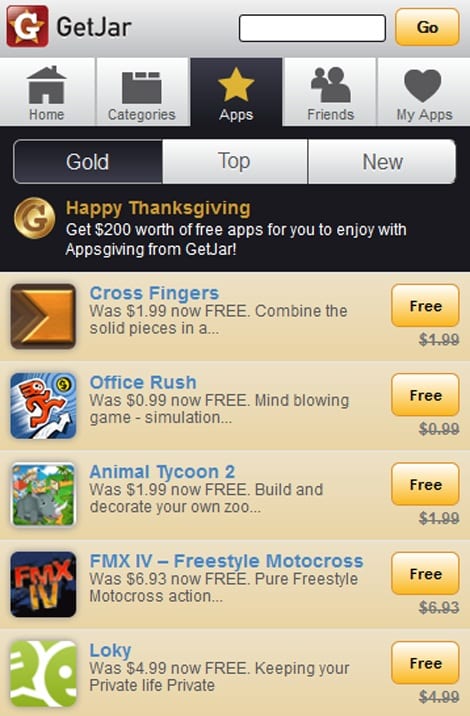 This is the biggest app store or the market hub for mobile apps. The users of Android, particularly the developers, made the App store.
This contains every app made for Android that can be downloaded and installed easily. The app store's sleek and stylish user interface could be the main point of attention!
5. F-Droid
This is where users can find most of the best Android apps for free, no matter their price tag. Running by funds, this site focuses on providing everyone with quality apps for free.
Basically, this concept here rocks but the actual quality of this app market is not a better alternative to the Google Play store.
6. Mobogenie
The most viral name on the internet claims to provide users with an exceptional quality app store experience. The developers also say that this app store provides better app suggestions for users based on their requirements.
The part of this app store we loved is the user interface and the whole feature sets that make it pretty easy to find and install new apps.
7. Blackmart Alpha
No need to register for an account before starting to download the apps. No need to be conscious of privacy and security etc. You get only free apps inside this store, so if you are to work only on the free apps, install this market!
8. Mobile9
This app store can be compared to a social network. Mobile9 has millions of active users, and each one can comment on and share their installed apps. Publishing an app is free, and a wide user base can mean great results for a well-developed app.
Biggest Advantage: There is a huge download rate with one of the smallest numbers of developers; getting noticed with Mobile9 can be relatively easy.
9. Aptoide
If you are looking for an open-source app store that can replace Google Play Store, then without any doubt, Aptoide could be the best choice for you. Aptoide is an open-source Android app store with over 700,000 apps on its buckets.
Aptoide is now used by more than 150 million users worldwide. The best part about Aptoide is that it allows you to download APKs to your device directly and install them.
10. Apkmirror
Well, it's not an app you can install on your Android device, but it is a web-based platform that hosts a large number of free apps only. We all love using free apps, and ApkMirror makes reaching out to those apps easy.
Another best thing about Apkmirror is that the apps available are malware free and completely safe to download. ApkMirror's interface is one of the most user-friendly among all other app stores.
So, these are some of the best Google Play Store alternatives you can use right now. If you want to suggest us any other Google Play Store alternative, let us know in the comments below.