Have you ever questioned your friends What were the best games for your PC ever? The question makes a point since many games are available for PC. Of course, Gaming is an excellent way to spend your free time.
Many games are available for your PC, but not all of them are good. Therefore, we decided to make a list of games that you will love to play on your computer.
Also Read: How to Play Games on Netflix
Best High-End Graphics Games, You Will Love To Play On Your PC
So, below we have listed some of the Best Hi-End Graphics Games that you will love to play on your PC. Most of them are high-end games that will require a Graphic card to run.
1. Battlefield 1
If you love to play first-person shooting games on your computer, you will love this game. Well, Battlefield lovers will feel proud that this game is the fifteenth installment in the Battlefield series. The game was developed by EA Dice and was published by Electronic Arts.
2. Resident Evil 7
The Resident Evil series is one of the best survival horror games ever. Although not the latest, Biohazard is still one of the best addition to the Resident Evil series.
This is the 24th entry in the Resident Evil franchise. In Resident Evil 7, the critical player must solve puzzles and kill enemies to survive.
3. Dishonored 2
If you love to play stealth video games, you will find no better choice than Dishonored 2. This is an action-adventure stealth video game developed by Arkane Studios and published by Bethesda Softworks.
The player needs to explore the new city in Karnaca. The player can choose from two characters, Emily Kaldwin or Corvo Attano.
4. Forza Horizon 3
Forza Horizon will be the best for you if you are looking for a high-end racing game. This is an open-world racing game published by Microsoft Studios.
The game was released in 2016. During the launch, the game has 350 unique cars. However, the additional vehicles and stages can be downloadable.
5. Tom Clancy's The Division
This is an open-world third-person shooter game developed and published by Ubisoft. This game is available for Microsoft Windows, Playstation 4, and Xbox One.
This game has exciting gameplay and will make your PC sweat because of such high graphics.
6. Grand Theft Auto V
Grand Theft Auto V is an open-world action-adventure video game released by Rockstar North and announced by Rockstar Games. The game is played from both a first-person and third-person view.
Players manage the three lead heroes during single-player and switch between them during missions. The story is focused on the heist sequences, and various assignments involve shooting and driving gameplay.
7. Elder Scrolls V
The Elder Scrolls V: Skyrim is an open-world action role-playing video game produced by Bethesda Game Studios and declared by Bethesda Softworks. It is the fifth chapter in The Elder Scrolls series.
Skyrim's main story rotates around the player character and their struggle to defeat Alduin the World-Eater, a dragon predicted to destroy the world. The game is set two hundred years after the happenings of Oblivion and takes place in the fictional province of Skyrim.
Throughout the game, the player completes quests and develops the character by improving skills.
8. The Witcher 3: Wild Hunt
The Witcher 3: Wild Hunt is an open-world action role-playing video game produced by CD Projekt RED. In this game, a werewolf hunter known as a witcher sets out on a long journey through the Northern Kingdoms.
In the game, players battle against the world's many threats using swords and magic while communicating with non-player characters and developing side quests and main missions to progress through the story.
9. Battlefield 4
Battlefield 4 is a first-person shooter video game produced by Swedish video game developer EA Digital Illusions CE (DICE) and proclaimed by Electronic Arts.
It was known for its multiplayer mode, gameplay, and graphics but was also criticized for its short and shallow single-player campaign mode and various bugs and glitches. Nevertheless, it was a monetary success, selling over 25 million copies.
10. Dying Light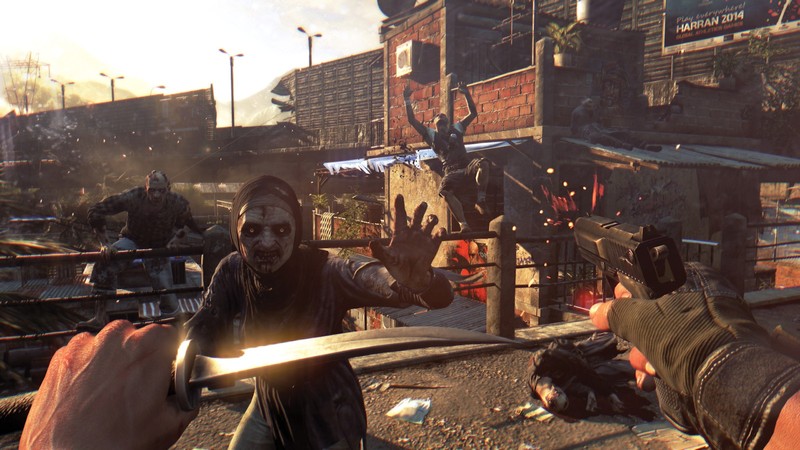 Dying Light is an open-world first-person action-adventure survival horror video game developed by Polish video game developer Techland and published by Warner Bros. The game revolves around a covert agent named Kyle Crane, who is sent to penetrate a quarantine zone in a city called Harran.
It highlights an enemy-infested, open-world city with a dynamic day and night cycle. The day-night process changes the game drastically, as enemies become more competitive and more challenging to deal with at night.
11. Watch Dogs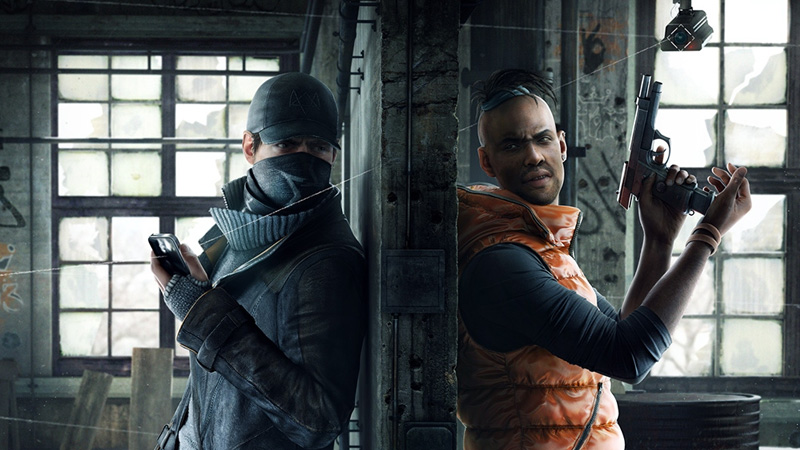 Watch Dogs is an open-world action-adventure third-person shooter video game produced by Ubisoft Montreal and announced by Ubisoft. The game is performed from a third-person perspective, and its world is navigated on foot or by vehicle.
Players command Aiden Pearce, an extremely experienced grey hat hacker who can hack into the "ctOS", a centralized operating system that handles the hyper-connected city of Chicago and developed after the Northeast blackout of 2003 was caused by a hacker.
12. Metro: Last Light Redux
Compared to the previous version of the game, it features more impressive graphics. The game features some incredible visuals with the resolution dialing up to 4K.
So, if you are looking for a shooting game, Metro: Last Light Redux is the best one to have on your computer.
13. PlayerUnknown's Battlegrounds
Although the mobile version of PUBG has been banned, the PC version is still live. This requirement for this game is relatively high, and it's developed and published by PUBG Corporation.
In the game, up to one hundred players parachute onto an island and scavenge for weapons and equipment to kill others while avoiding getting killed themselves.
14. Overwatch
Overwatch is indeed a great game to play. The game was massively popular amongst gamers, and it's a team-based shooting game for the PC, Playstation 4, and Xbox One.
The game perfectly combines cartoonish art style with fluid movement and combat. So, it's another best High-end Graphics game you would love to play.
15. Deus Ex: Mankind Divided
Deus Ex: Mankind Divided is a busy game in which you must be attentive to dominate. The game will test your reflexes as well as your PC capabilities. It's no doubt that you will need an expensive piece of hardware to run Deus Ex: Mankind Divided on its maximum graphical settings.
Deus Ex: Mankind Divided is an action-adventure game bound to give you an unbelievable experience. The game features some futuristic technologies which were never seen before.
Also Read: 10 Best Android Emulators to Run Apps & Games on PC
So, these are the best high graphics games you can play on your PC. I hope this article helped you! Please share it with your friends also. If you have any doubts about this, let us know in the comment box below.