Android emulators are programs that provide a virtual environment on your PC or desktop that works exactly like an Android. You can install any Android application in this virtual environment and use it on your computer.
There are several valid reasons why someone would want to use Android emulators. For example, a developer may want to test their application before uploading it to app stores, or a gamer wanting to use a mouse or keyboard to play their favorite Android games.
Also Read: 10 Best iOS Emulators to Run iOS Apps On PC
Best Android Emulators To Experience Android On PC
Whatever the reason, emulating Android on a PC or computer is very simple. You just need to use the Android emulators shared in this article. So, let's check out the best Android emulators for PC in 2022.
1. Bluestacks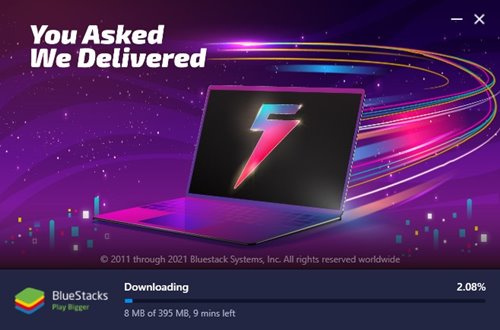 BlueStacks is a popular Android emulator that is completely free to download. It was launched in 2011, and since then, it has extended the limits of the Android ecosystem.
Many users around the world started in the world of Android emulation simply by using the well-known Android emulator, BlueStacks.
Compared to other Android emulators for PC, BlueStacks offers you more features. It has every gaming feature you would expect, like custom game controls, MOBA mode, Script support, etc.
2. Nox Player
Nox App Player is one of the best and lightest Android emulators, and not only that as this emulator has a clean and tidy user interface. Besides, it also allows running games and heavy apps without losing performance.
Nox is compatible with a wide range of Android game controls. Also, Nox supports most of the games developed for Android. It also allows you to install the Play Store and other third-party Android apps.
The emulator is based on version 4.2.2 of Android (JellyBean) and is compatible with Intel and AMD processors.
3. MEmu
MEmu is an Android emulator for a computer with excellent performance in terms of games. It is compatible with all versions of Windows from Windows 7 and supports all the latest graphics chips and cards from Intel, AMD and Nvidia.
Moreover, this emulator also supports keyboard, mouse, and Xbox/PS drivers. MEmu only provides compatibility with Android Lollipop.
MEmu offers a simple way to install apps: drag and drop the APK into the emulator's interface. That's it; this will install the Android app on the emulator.
In addition, MEmu allows you to run other Android emulators simultaneously, which is quite convenient.
4. LDPlayer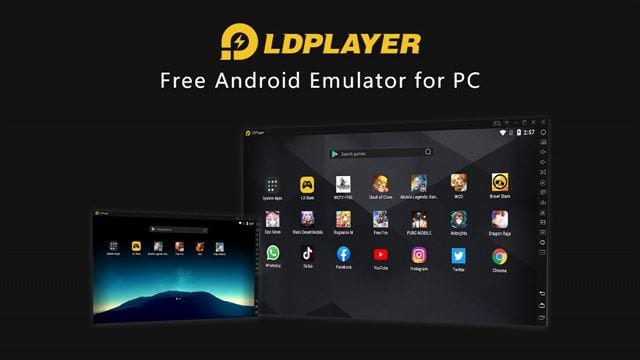 LDPlayer is another best free Android emulator on the list that can easily handle almost every major game title. Compared to BlueStacks, LDPlayer is better optimized for performance & stability.
It doesn't slow down your system while emulating games. The good thing about LDPlayer is that it uses Virtualization technology to give great gaming performance on integrated & dedicated graphics.
Other than that, LDPlayer is known for its gaming-related features. For example, with LDPlayer, you get the option to set custom control, run multiple instances of the same app, support macros/scripts, and more.
5. Genymotion
If you are a developer looking for an Android emulator to test your app or game, then the well-known Android emulator Genymotion is for you. This emulator is very popular among developers and comes with a series of features to help in testing apps and games.
Moreover, Genymotion can simulate 3000 configurations of devices with support for more than 40 Android devices. It also has advanced automation options and collaboration functions.
6. Remix OS Player
Remix OS Player provides Android's Marshmallow emulation without any error. Unlike other emulators, the Remix OS Player interface is optimized to be computer-friendly.
Based on Android Studio, Remix OS is optimized for app development and game performance. In addition to coming with a one-click configuration, Remix OS Player is also completely free.
Since it's a full-fledged operating system, apps and games run at their full potential. The operating system looks like a mix of Android and Windows 10.
7. VirtualBox
VirtualBox is an impressive cross-platform tool that allows you to run any Android operating system on your Windows computer. It has some classic features along with those traditionally provided by other emulators.
It's a virtual machine app that gives you a space to install and test different apps and operating systems. So, you could try to install Android on Virtual box to experience Android on PC.
Developers usually use it to test their mobile apps based on Android. Therefore, you can also create your own emulator using VirtualBox.
8. KoPlayer
KoPlayer is a relatively new and completely free Android emulator. Its main objective is to run games, allowing you to emulate Android controls with the computer keyboard. Also, record the game and load it from other devices and equipment.
The installation process is quite simple, and the emulator itself works very well. Like most emulators, it has random execution problems but nothing serious. In addition, it has a lot of utilities and everything at no cost.
9. PrimeOS
PrimeOS is very different from all other Android emulators listed in the article. It's an Android OS that runs on Windows PC. It's a full-fledged operating system that uses the real power of your CPU and GPU.
If we talk about the features, PrimeOS supports a keyboard, gamepad, script recording, and multiple instances built for gaming. Additionally, PrimeOS also supports the Google Play Store, from where you can install and play thousands of games.
10. Bliss OS
Bliss OS is very much similar to the PrimeOS that has been listed above. This one is not an Android emulator, but it's a fully functional Android operating system running on your PC.
Bliss OS is an open-source operating system that is based on Android. It incorporates many optimizations, features, and more.
Other than that, Bliss OS also comes with support for gamepads, profiles, and keymapping. Overall, if you are looking for an option to dual-boot Android on your PC, you can give Bliss OS a try.
All these emulators mentioned above are the best Android emulators for PC. You can easily run your favorite Android apps and games on the big screen with these free emulators. If you use any other Android emulators, let us know in the comments.