Let's admit we all have one friend in our circle who always loves to get afraid. They love watching movies and TV Series based on horrors. Not only that, but they apply the same thing while picking up games. Yes, we are talking about horror games for Android.
The horror game genre was never popular on mobile devices, but there are a few good ones that you can play to get a great thrill. We frequently receive messages from our users regarding Android's best horror games.
Also Read: 10 Best PC Horror Games Of All Time
13 Best Horror Games For Your Android Smartphone
In this article, we have decided to share a list of the best horror games everyone would love to play. These are the top-rated horror games, and most of them are available for free on the Google Play Store.
Five Nights at Freddy's is an Android horror game where you must survive for five nights at Freddy Fazbear's Pizza. Within the five nights, you have to deal with strange events that may often happen around you.
You play as a nightshift guard who sits somewhere and watch for living robots through security cameras. The game attempts to create a horrific atmosphere by adding jump scares, and it succeeds well.
Bloody Mary Origins Adventure may not be as popular as the others, but it's one of the best story-based adventure puzzle games you can play today.
It's a horror game where you play as an investigator who needs to solve the mysterious death of a girl named Mary and what's happening to her ghost.
As you solve the puzzle and go deeper into the story, you will find some shocking twists & turns. Overall, Bloody Mary Origins Adventure is a great horror game you can play today.
The Baby In Yellow is a game where you play as a babysitter and must care for a child. The game might look normal, but as you progress, you realize there's something off, and the baby you are babysitting is no ordinary.
The Baby In Yellow has many twists and turns; we won't ruin it by telling you the plot. The game has many horror elements that will keep you engaged for hours. So, make sure to give The Baby In Yellow a try.
Death Park is a horror game for Android where you need to face the true evil – the scary killer clown. In this game, you must solve the puzzles to find the path to escape.
The exciting thing about the game is that it has multiple endings. Your decisions and actions will affect the outcome of the story.
If you are looking for a crazy survival horror game for your Android, look no other than Scary Mansion. It's a hide-and-seek horror game with chilling plot twists.
In this game, you must overcome your fear, hide, run, solve puzzles, defuse traps, and escape from the house of violence and torture.
CASE is one of the best horror games available for Android smartphones. It's a first-person stealth horror game where you must keep moving while hiding, solve puzzles, and listen to the sound clues to find the escape point.
The game's visuals were impressive, and it's one of the most challenging stealth horror games to play on Android.
Eyes – The Horror Game is another scariest game you can play today. The gameplay is simple; in this game, the player must break into a haunted mansion, collect money and get out.
However, it's not as easy as it sounds. There's an evil lurking in the haunted mansion, scarier than imagined.
In this game, you will be trapped in a school and need to find the exit gate. It's a hide and seeks game where you need to hide from the Evil Nun, and at the same time, you need to escape.
So, it's an adventure escape and survival game full of fun. Apart from that, the graphics and the gaming environment are creepy.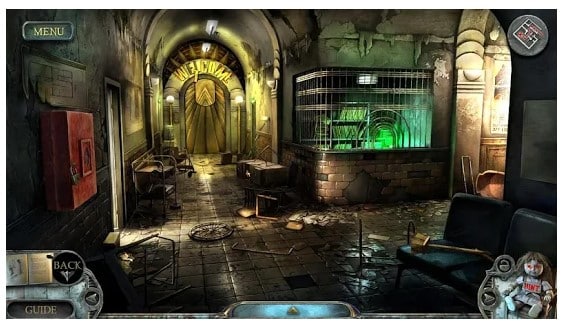 If you are amongst those who love to play horror adventure games on Android, especially at night, then True Fear might be the game to play.
The player needs to find his sister, unravel many secrets, and escape the stalking darkness in this game. It's a free game with in-app purchases. What's more interesting is that the game offers more than 20 puzzles.
In Horror Hospital 2, the player is trapped inside a hospital corridor where fear and horrors are nested. The player will go through numerous paranormal activities. The ultimate goal of the game is to survive until the very end.
However, as the game progresses, the levels become more challenging and darker. So, if you are looking for a horror adventure game with amazing graphics and a gripping storyline, then Horror Hospital 2 might be the game to play.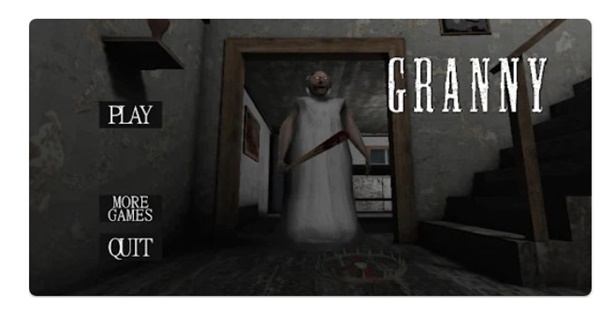 Granny is a very addictive game since its horror materials are quite amazing. The protagonist in this game is locked in a room by granny and must look for ways to escape her house.
As a player, you have to explore the house while being careful & quiet and explore and find items & tools to open various locks Granny keeps on her front door. The horror elements of the game will keep you engaged throughout the game.
Goosebumps Night of Scares is a very popular horror survival game for Android that's filled with thrill, frightening monsters, evil gnomes, werewolves, and more.
The game requires you to solve mysteries in a haunted house. As you try to solve the mysteries, you will be followed by evil monsters trying to kill you. The game has many jump scares that will keep you hooked throughout. Overall, Goosebumps Night of Scares is a great horror survival game for Android you shouldn't miss.
Detention is one of the most unique atmospheric horror games we've encountered. The game is heavily influenced by Taiwanese/Eash Asian culture, where you control a character who ventures into the school beset by hostile supernatural events.
As you progress, you uncover stories behind the haunted places. The game's visuals are amazing, and it's one of the best story-driven atmospheric horror games ever made for Android.
So, these are the best horror games you can play on your Android smartphone. Drop the name in the comment box below if you want to add your horror game. I hope this article helped you! Please share it with your friends also.