Since Android is right now the most used mobile operating system, in this article, we are going to talk mainly about Android smartphones. On our Android, we use WhatsApp, Instagram, Telegram, and lots of other social networking and instant messaging apps to connect with our friends and relatives.
Out of all those apps, Instagram seems to be the best ones and Android users heavily use it. Instagram is basically a platform where users share images and videos. If you have been using Instagram for a while, then you will know that the mobile app doesn't provide users any options to save images or videos.
Not only that, but Instagram for Android also doesn't allows users to zoom into the pictures, lacks multiple language support, etc. So, to deal with such things Android users choose to use the modded version of Instagram. There are plenty of Instagram mods available on the Google Play Store, and you can use any of them.
8 Best Instagram Mods For Android in 2020 [Working Apps]
So, in this article, we have decided to share a list of best Instagram mods that can be used on both rooted and non-rooted Android smartphone. So, let's explore some of the best Instagram Mods for Android in 2020.
1. Instagram Plus
It is one of the best and top-rated Instagram mod available for the Android operating system. With Instagram Plus, you can easily download videos, images, and status that you see on the Instagram feed. Not just that, but Instagram Plus also allows users to download the Video status as well. Some other features of Instagram Plus include zoom into images, lots of language support, some privacy options, customization options, etc.
2. GBInstagram
Well, GBInstagram is another best-modded version of Instagram that you can use on your Android smartphone. Just like all other modded versions of Instagram, GBInstagram also allows users to download images, status, videos from the Instagram feed. In our opinion, GBInstagram is superior to Instagram Plus because it offers far more features. Some of the best features of GBInstagram includes translating comments, copying comments, generating video & image sharing link, pinch to zoom in and out, etc.
3. InstaULTRA
Although this Instagram mod is not much popular, it has almost all features that you expect from any modded version of Instagram. From downloading media files to customization, InstaULTRA has a lot to offer. However, the app is not updated for a while, so, you can expect a few bugs while using InstaULTRA. Still, if you can deal with that, then InstaULTRA can be the best pick for you.
4. OG Instagram
The app is massively popular amongst Android users, and it brings in lots of features. OG Instagram is also one of the new Instagram mod available on the internet and it can save stories, copy comments, zoom into profile pictures, generate sharing links, etc. Apart from that, it was the user interface that makes OG Instagram different from others.
5. OGInsta+
The great thing about OGInsta+ is that it works on both rooted and non-rooted Android smartphone. If we talk about the features, OGInsta+ has almost everything that users looks for in an Instagram Mod apps. Just like all other Instagram mods, OGInsta+ also allows users to download stories, download media files, track who liked the videos, pinch to zoom in & out, etc.
6. InstaHack
Well, it's one of the best Instagram mods on the list which you can use right now. The good thing about InstaHack is that it lets you download almost everything from Instagram without installing any other app. Some of the key features of InstaHack include zoom into the images, multiple language support, privacy options, etc.
7. Instagram Followers MOD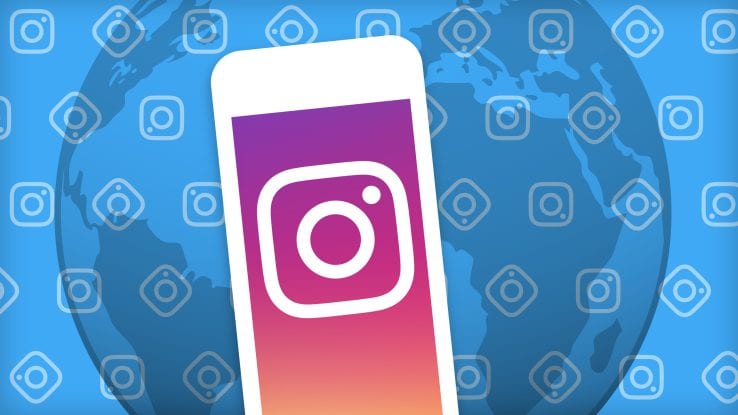 If you are searching for ways to build up your Instagram followers counts, then Instagram Followers MOD might be the best pick for you. The app follows a simple approach, it follows random people to get the follow back. Instagram Followers MOD has a follow limit to avoid the account ban.
8. App Modifiers
Well, there are plenty of app and game modifiers available out there that can be used to create a modded version of Instagram. If you know how to create a modded version of apps with custom features, then you need to check out this link – 15 Best Game Hacker Apps For Android in 2020 [Updated].
Risks of Using Instagram Mods
Well, Instagram mods have few drawbacks and it can lead to an account ban. Instagram doesn't promote the use of Mod apps. Also, some Instagram mods were filled with malware which can damage your device. So, if you are willing to use them, make sure to download it from trusted sources only.
Also, techviral doesn't recommend the use of Instagram Mods. So, you need to use these apps at your own risk.
So, these are the best Instagram Mod apps in 2020 that you can use today. If you know any other such apps, let us know in the comment box below.