Indeed, smartphones don't have enough processing power to access websites as fast as computers, but there are ways to improve internet browsing speed. Yes, a faster internet connection is vital, but apps available for iPhone can help you achieve the maximum available speed.
This article will share a few best iPhone apps that claim to improve your internet speed. These apps make some changes to the DNS settings to maximize internet speed.
Also Read: 10 Best VPN For iPhone To Browse Anonymously
10 Best iPhone Apps To Increase Internet Speed
If you feel that your internet speed is slow on the iPhone, these apps can immensely help you. So, let's check out the few best iPhone apps to increase internet speed.
Well, this one is a VPN app that works with your iPhone. The role of a VPN app is to encrypt your internet traffic and unblock restricted websites. However, premium VPN apps such as ProtonVPN come with the ability to remove ads from the sites & apps you use.
So, it basically blocks ads from the webpages & apps that you use, which eventually improves the internet speed. Also, you can switch to a server near your location to get a better streaming speed with ProtonVPN.
This is one of the best apps to get your network reports. With this, you can find out which devices are connected to your Wi-Fi network in just a few seconds. After finding the devices connected to your WiFi, you can remove them from your network, eventually improving the internet speed.
Apart from that, the Fing app for iOS also ships with a simple and intuitive interface that helps you evaluate security levels, detect intruders and resolve network issues.
Well, DNS Changer – Trust DN‪S is another best app that you can use on your iPhone to increase internet speed. It's a DNS changer app that allows you to choose from 100+ free public DNS servers.
Some DNS servers like AdGuard DNS will enable you to browse the internet faster by removing all ads. Apart from that, DNS Changer – Trust DN‪S can also recommend you DNS with malware protection features.
1.1.1.1 or WARP is a new service from Cloudflare that makes your internet more private and safer. It's a fast, secure, privacy-first DNS resolver that is freely available to everyone.
The DNS server utilizes various latest technologies to make thousands of websites 30% faster on average. So, 1.1.1.1 is another best iOS apps that you can use to improve your internet speed.
This app can help you diagnose various problems in your wifi network setup and Internet connectivity thanks to the tools it provides.
It will help you find out issues in your network, which ensures fixing any existing problem causing the slow down in your network.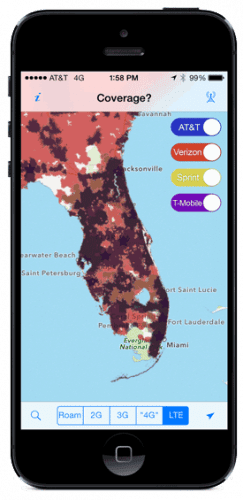 Well, Coverage‪?‬ is a little bit different from all others listed in the article. The app focuses on helping mobile bandwidth junkies find cell signals as they roam. Now the question is, how can the app improve your internet speed?
Well, if you manage to find a place where the cell phone signal is excellent, you are bound to get faster internet. So, Coverage‪?‬ The app solves the hassle of manually searching the carrier's website to check the network coverage.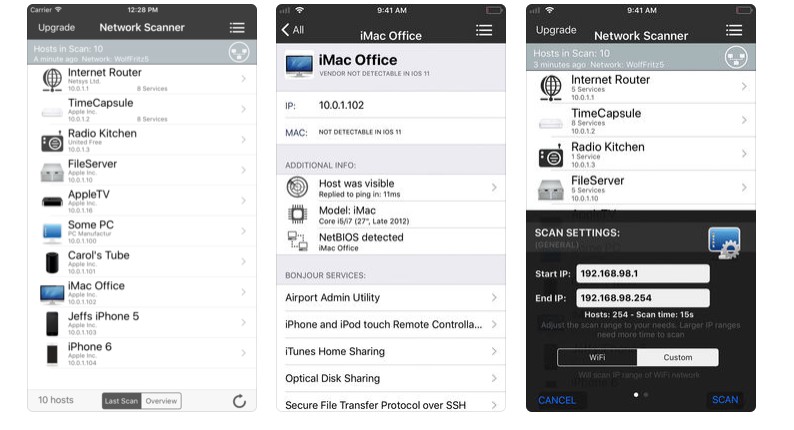 The great thing about iNet is that it helps users find out devices connected to the WiFi network. The app is similar to the Fing app that has already been listed in the article.
Not only that, but the app also helps users to know whether the ports are open for communication or not.
If you play online games through WiFi, then Wi-Fi SweetSpots might do wonders for you. If your WiFi connection speed fluctuates a lot, Wi-Fi SweetSpots might help you find the slowest Wifi spots.
This app doesn't increase the speed of your WiFi connection, but it does help to know the perfect WiFi spots to get better internet speed.
If you are looking for an all-in-one signal toolkit for your iOS device, then OpenSignal might be the best pick for you. The app packs some great WiFi network management tools which can help you to improve your internet speed.
For example, you can view the signal maps to find the best WiFi spots. Apart from that, the app can also help you find nearby free WiFi hotspots worldwide.
It is another best iPhone app for analyzing the local or public network. The app is mainly used to find security issues or wrong configurations.
It's an advanced network analyzer tool that provides a tool for Network IP Scanning, Port Scanning, etc. If you know how to use the app, you can speed up your WiFi network.
So, these are the best iPhone apps to increase internet speed. I hope this article helped you! Please share it with your friends also. If you know of any other such apps, let us know in the comment box below.