We live in the era of streaming services, but many users still keep a small collection of offline music. Hence, to manage this music definitely, there will be a requirement for music applications not only limited to playing all those files but also organizing the music collections.
However, we all know that iTunes is very practical when it comes to recognizing Apple devices, as it simply helps us to connect Apple devices to the computer, but it is a media player.
But, the problem with iTunes is not that it does not look good, as it features a much cleaner and easier user-friendly interface. However, there are still few programs available that have better features than those brought by the tech giant Apple's iTunes, and not only that even they are much more reliable than iTunes when managing your media library, in addition to offering you a better listening experience.
List of 10 Best Players For MAC
That's why today we will present a list of several music players for Mac so that you can find the one that best suits your needs. So, without wasting time, let's explore the list below.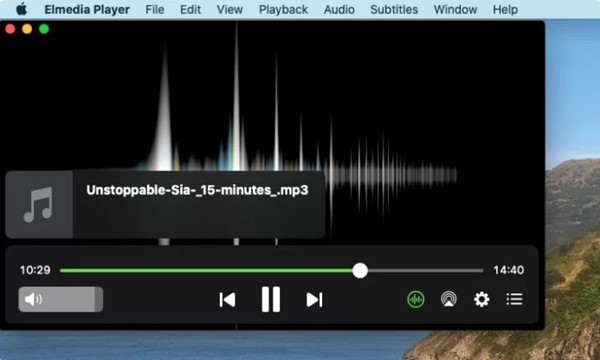 Elmedia Player is probably the best media player app for Mac. The media or music player for Mac can handle almost every major video and audio format. You can stream local files to Chromecast, AirPlay, Roku, and DLNA devices.
If we talk about audio format compatibility, Elmedia Player is compatible with a wide range of audio formats such as MP3, M4A, WMV, AC3, AAC, and WMA. The music player for Mac also offers you a 10-band audio equalizer, support for hardware decoders, and more.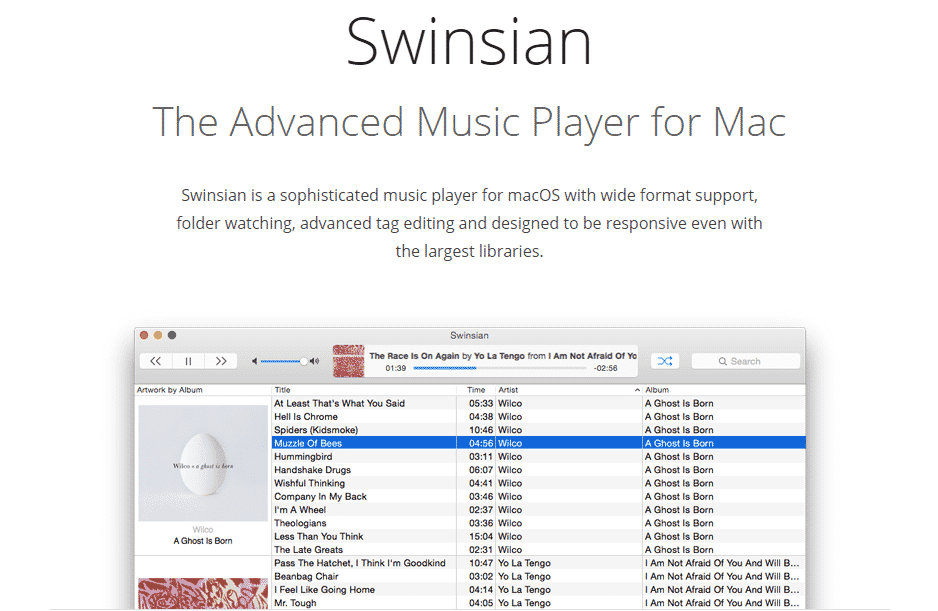 Swinsian is another excellent alternative for iTunes that mainly focuses on the part of media playback and neglects other non-essential things. This excellent player also has social integration that allows you to connect your last.fm account.
However, this well-known music player has two unique features that make it different from other players. Yes, those two unique features are easy ID3 metadata/tag editing. This tool offers the automatic detection of AirPlay ports (if one is available).
Moreover, if we talk about this player's user interface, let me clarify that it has a very similar UI to iTunes, so if you are familiar with iTunes, then using this player will become relatively easy.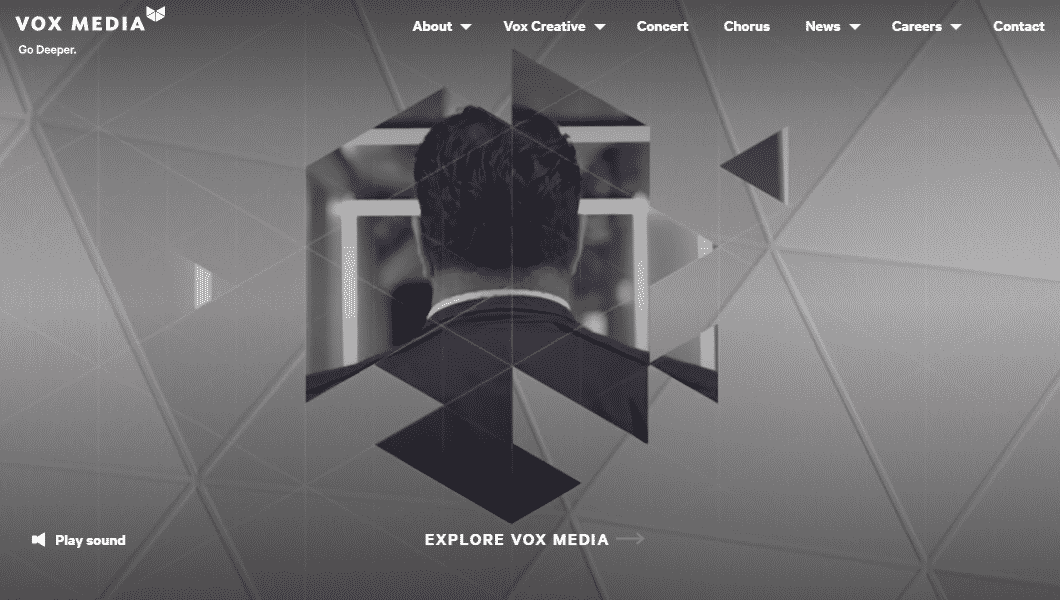 Vox is also one of the best multimedia players with which you will find a seamless integration of Soundcloud and last.fm. It also provides you with high-quality sound, and not only that, even you will have the best output if you have high-quality tracks on your system.
Apart from its extraordinary features and music-playing skills, it also allows you to store your entire music library in the cloud without losing the quality just for US $4.99 per month.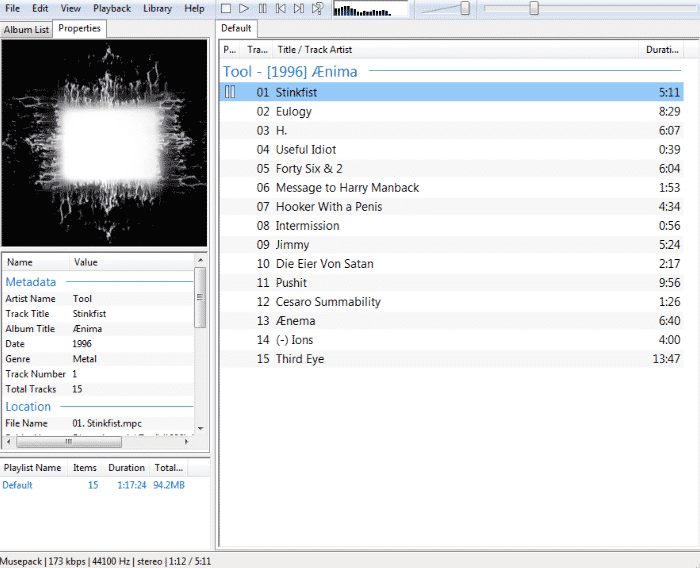 This is an extraordinary player for Apple devices that aims to replace the tech giant Apple's iTunes. As it is compatible with all the iOS devices, such as the iPhone, iPad, iPod, and Android, and not only that even it also supports the Windows operating system as well.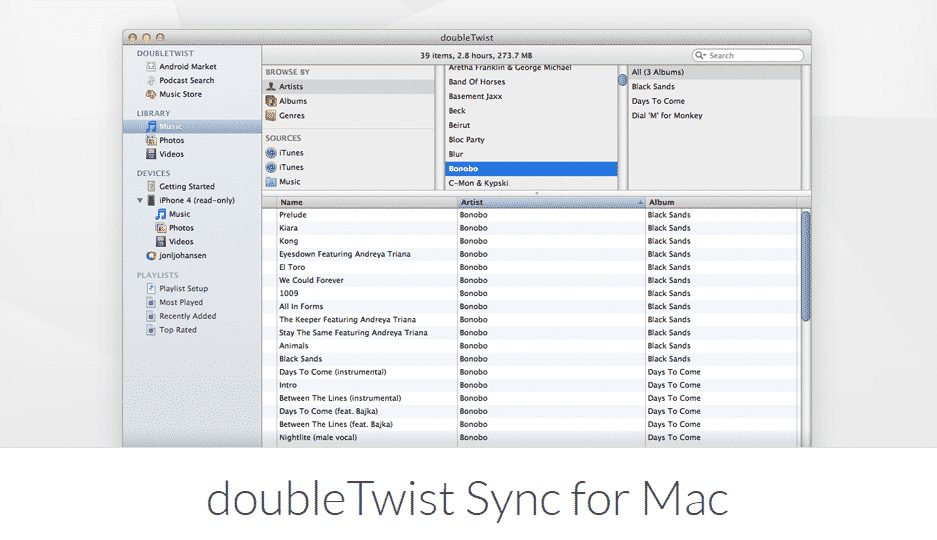 DoubleTwist is an entirely distinct multiplatform media player and manager that has the support for well-known platforms like Mac, Windows, and Android, and not only that even it keeps its media library synchronized on devices through a Wi-Fi connection as well.
Hence, it is also one of the most reliable options for you if you have a Mac or an Android phone and want to synchronize your music library with iTunes.
While as a music player, it simply works flawlessly, there are not many additional features like others. It is one of those players with a simple and familiar interface that will force you to use it. Moreover, this music player is free, but it also has an optional paid version with more advanced features than the free one.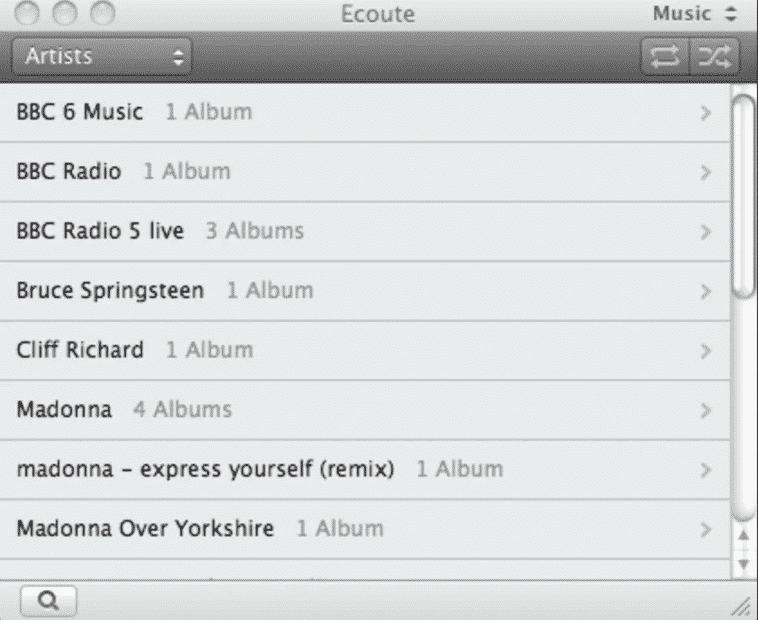 Ecoute is one of the lightest media players with a unique interface, in which certain elements are only available in larger screen sizes. However, it automatically detects and imports all your iTunes library and provides playback notifications through a widget that is always visible.
Moreover, this awesome and lightweight music player also supports the connection to well-known social network platforms like Facebook, Twitter, and Last.fm. Even it also has an iOS application that is capable of replacing your native music player as well.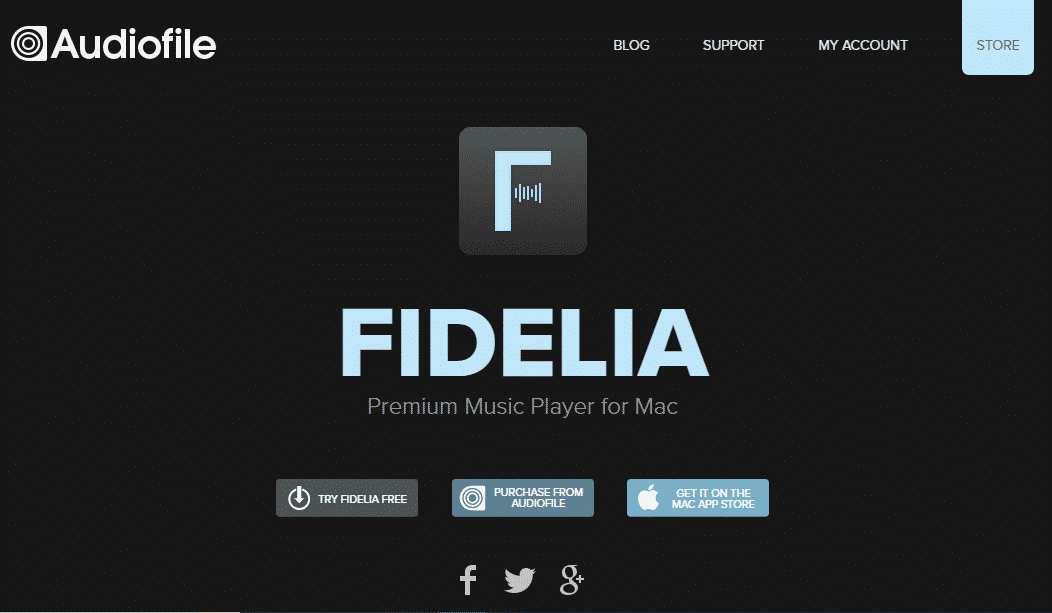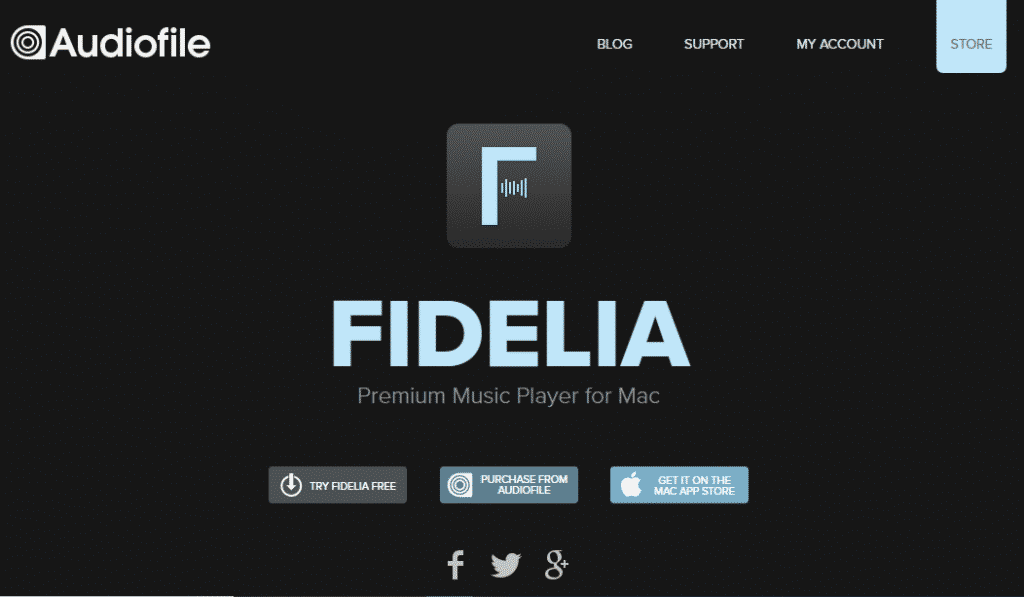 If you are a serious audiophile (a person who is enthusiastic about high-fidelity sound reproduction) then this music player, of course, Fidelia is the best option for you. As it is a paid music player that focuses on high-fidelity sound quality, so, basically, Fidelia is all about quality.
Now, if we talk about the interface of this player, let me clarify that its interface is quite similar to today's high-end radios, and not only that even it also shows you the most accurate wavelength of the music being played. Moreover, this high-end music player is the only player that uses iZotope technology for optimal conversions of the sampling frequency.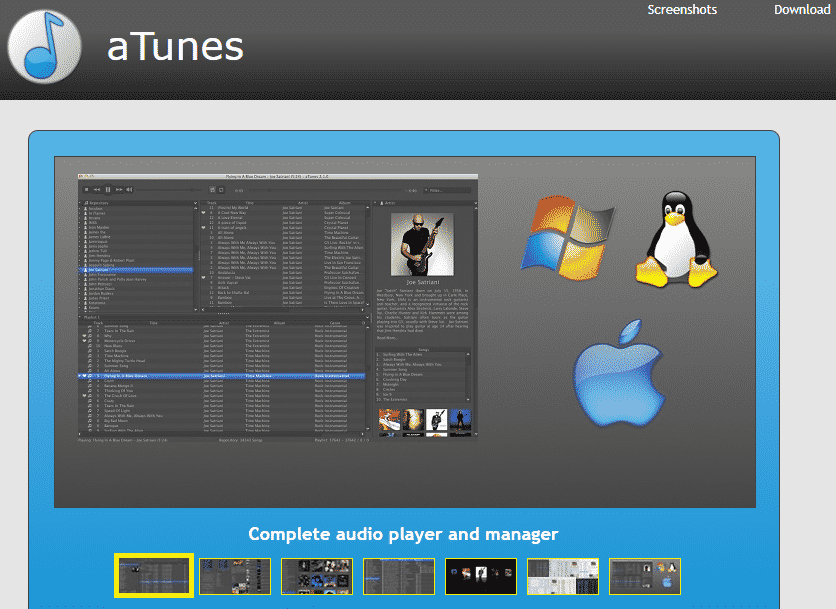 aTunes is a multiplatform player, and its interface is simple and has some very interesting visual options, such as Cover Flow, which will remind you of iTunes. While just like the other players, it can also handle all formats and manage the music of different folders.
Moreover, it also allows you to manage playlists by eliminating repeated songs, online radios, and podcasts. However, its downside is that it offers practically no documentation, so if we face any problem, we have to do it without help from its official forum. The positive thing about this player is that it has versions for all the major platforms like Mac, Windows, and Linux.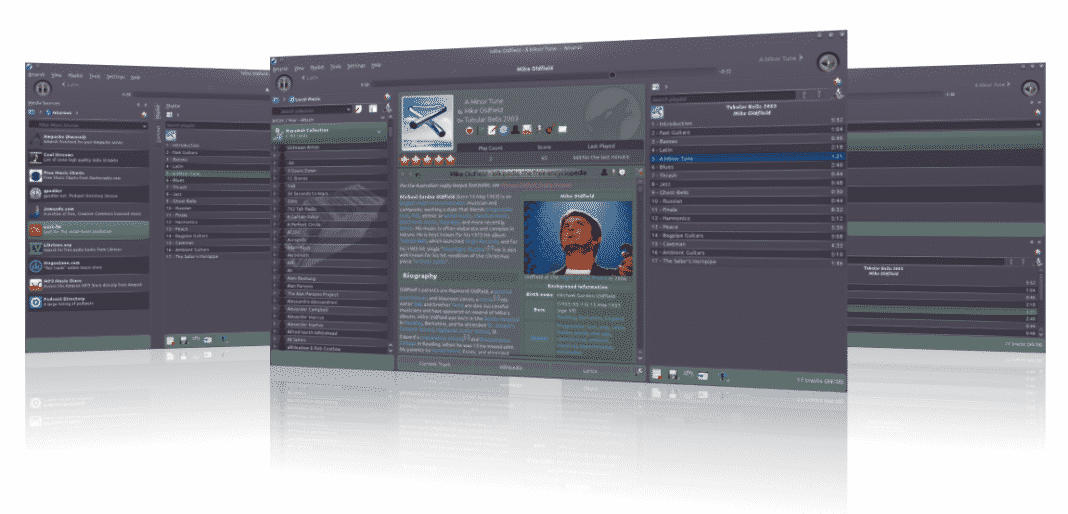 Amarok is also a multiplatform player that has the capabilities to handle all kinds of musical formats, and in addition to managing your offline music collection, in this player, you can also play streaming services like MP3tunes, Last.fm, Shoutcast, and much more.
Moreover, Amarok has versions for all the major platforms like Mac, Windows, and Linux.
Clementine is one of the most versatile musical applications that you can find in this list. As it features advanced options to manage your music file, it even allows you to perform searches to find songs uploaded to cloud services like Dropbox and Google Drive.
It also supports multiple audio formats, including MP3, WAV, AAC, and FLAC, and not only that even you can also convert files from one format to another. Moreover, you can also download the ID3 tags with the artist names, genres, and song titles from the files that are missing.
While now, if we talk about its availability, let me clarify that this well-known music player is available for all the major platforms like Mac, Windows, and Linux.
All these are the 10 best music players for the tech giant Apple's Mac OS. So, what are you waiting for? Try them out, and do not forget to share all your views and thoughts in the comment section below.