Pandora is one of the unique music streaming app available on the Google Play Store. The music streaming app takes on a radio-centric style, which means you can create radio stations based on your music interests. Not only that, but Pandora also allows you to customize the stations as well.
However, Pandora is a premium music streaming service, and it's not available in every region. This is why users search for Pandora alternatives. Fortunately, many music streaming apps are available on the Google Play Store that can be used instead of Pandora. So, in this article, we will share the best Pandora alternatives for Android.
Also Read: 10 Best Offline Music Apps For Android
List of 10 Best Pandora Alternatives For Android
It's worth noting that there are plenty of Pandora alternatives available on the internet, but not all of them are worth your time and attention. In this article, we have listed only the ones that are loved by millions of users.
JioSaavn is a music streaming app for Android users. If you live in India and using the Jio Telecom service, you can get 30 days of JioSaavn Pro for free. With JioSaavn Pro, you can hear unlimited songs without any interruption.
Also, JioSaavn offers you a download feature that allows you to play music offline. Overall, JioSaavn is a great music streaming app for Android.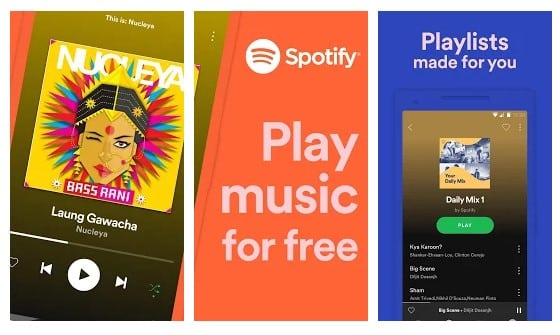 It doesn't matter what your tastes in music are. Spotify can satisfy all your music needs. It's a lightweight app that allows you to follow your favorite musicians, artists. Like Pandora, Spotify also adapts to your music taste to suggest relevant recommendations.
As of now, Spotify has over 10 million songs, playlists, podcasts, curated radio stations, and even some video content.
YouTube Music had been launched a couple of years ago, but it had never made its way to the top charts. However, with a YouTube Music subscription, you can listen to your favorite music with YouTube minimized in the background.
You can easily find the albums, singles, live performances, covers, and remixes. Not only that, but YouTube Music also shows personalized recommendations based on your interests.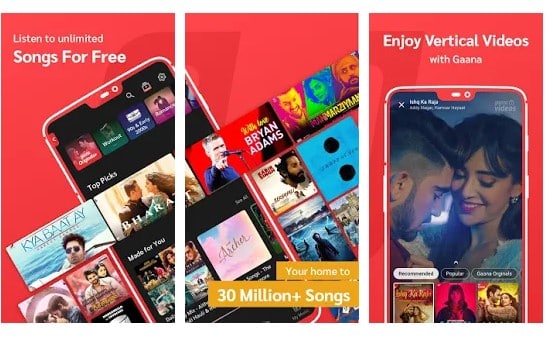 If you live in India and search for regional music content, you need to try Gaana Music. Guess what? On Gaana Music, you can watch Hindi, Tamil, Telugu, Marathi, English songs. Apart from that, Gaana Music also allows users to browse through the top charts.
The user interface of Gaana Music is pretty clean and well organized. If you can deal with a few audio ads, then Gaana Music's free version will be more than enough to satisfy your music needs.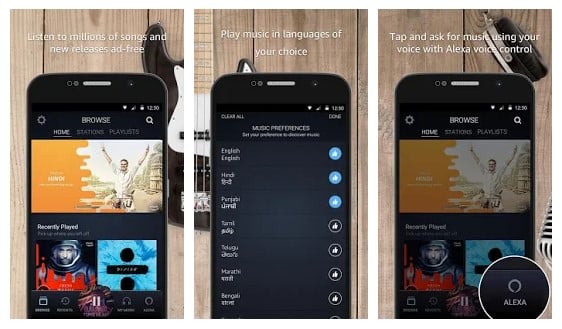 Amazon Prime Music is another best Pandora alternative on the list, which you can use to access millions of songs across English, Hindi, Punjabi, Marathi, Bengali, and more. The great thing about Amazon Prime Music is that it's completely ad-free.
What's more interesting is that users can enjoy the playlists and stations curated by Amazon music experts across genres, moods, activities, etc.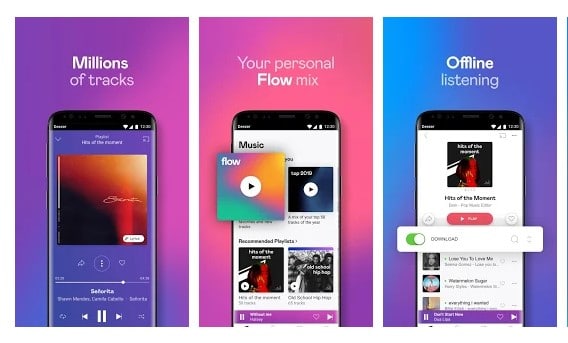 Deezer can blow most competitors out of the water regarding the music content. As of now, it has over 56 million tracks. It also has a 'SongCatcher' feature that works like a Shazam app. It identifies the songs playing around you.
Another best thing about Deezer is that it also shows the lyrics of your favorite songs. On a downside, the free version of Deezer is ad-supported, and it offers a limited number of track skips per day.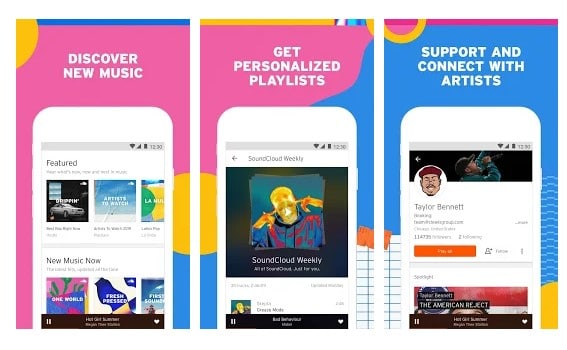 If you are looking for an Android app to find some independent artists, listen to music, or release your tracks, then SoundCloud might be the best pick for you. It's a platform where creators can share their music content with the world.
For listeners, there are lots of tracks on the platform. You can listen to those tracks for free. The premium version of SoundCloud unlocks a few important features.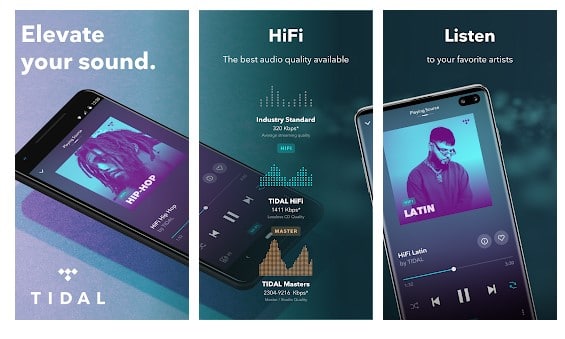 It's another best music streaming app on the list, boasting over 48.5 million tracks. The great thing about Tidal is that it has Android TV Support, music videos, etc.
It's also a platform for musicians and entertainers to showcase their talents. The app also has a built-in music player that can play local files.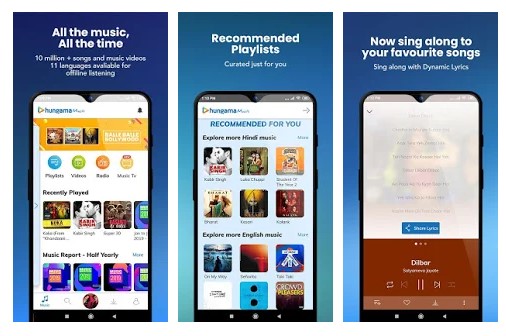 Well, if you are searching for a music streaming service to stream regional content, then Hungama Music might be the best pick for you. It's particularly meant for Indian users, and there are lots of Indian music on the platforms. You can discover unique Ghazals, Rock, Pop, Rap, Jazz, Devotional songs on the app.
Wynk Music from Airtel is another best music streaming app on the list to provide you with the best music experience. With Wynk Music, you can listen to your favorite songs on the go. Not just songs, but you can also discover videos on the platform.
Apart from that, if you use an Airtel SIM card, you can even set free caller tune with this app.
So, these are the best Pandora alternatives that you can use today. If you know of any other such apps, let us know in the comment box below. I hope this article helped you! Please share it with your friends also.