[dropcap]W[/dropcap]e all know very well that currently we use lots of passwords in our daily life and it is impossible to remember them, especially if they are complex. Hence, to solve your problem, today in this article we will show you an awesome list in which we have mentioned 15 best password manager for Android.
Top 15 Best Password Manager Apps For Android
We currently use lots of passwords in our daily life and it is impossible to remember them, especially if they are complex (which is recommended). Basically, where we use all these passwords, of course, on social networking sites, online banks, and web portals. And we will get exposed if these passwords come to leak in any way.
Luckily, in Android, of course, the tech giant Google's well-known and the most used mobile operating system, there are many different applications are available to keep all the passwords under control and even replace them with a master password that protects them. So, let's review the best applications to protect your passwords.
If there has been an increase in cyber crimes in computers and websites thanks to the normalization of the use of the Internet as a means to carry out banking and economic transactions, the technological evolution means that the new immediate objectives are devices such as our smartphones or tablets.
Since the malicious activity of many virtual criminals is evident in a thousand ways, it does not hurt that we protect ourselves in the most effective ways possible against certain attacks.
There are many mobile applications that allow us to store passwords, cards and personal bank accounts for mere convenience, but on the other hand, they allow us to use a unique and secure master password that will keep the real passwords safe.
As we commented at the beginning of the article, we have selected the best applications that allow us to manage these passwords and create master passwords, depending on the case. This way you can discover the one that best suits your personal needs. So, now without wasting much time let's know them all.
Also Read: How To Crack and Patch Android Apps & Games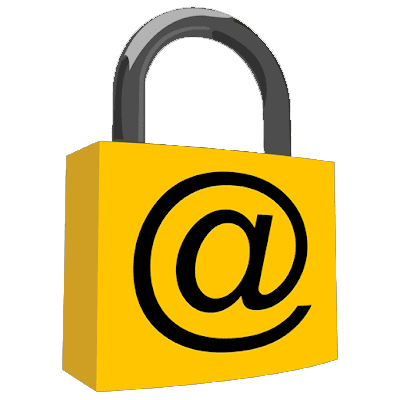 Protect all your personal data, including photos, videos, and all the confidential documents by simply scanning your fingerprint when entering the content of Keeper and thus avoid being hacked. And not only that even you can also synchronize this application with all the devices you want for free.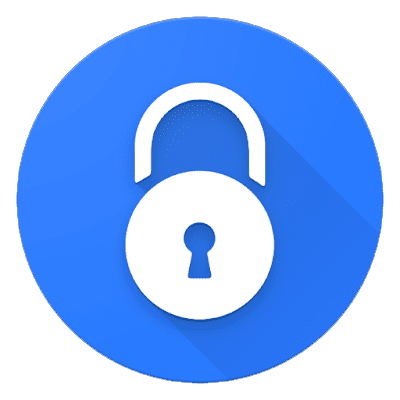 With this awesome application simply you can securely store all your passwords for your emails, bank accounts, application accounts, among others. In addition, you only have to memorize a single security key of this app simply to access its content or else you can also do these step by simply scanning your fingerprint. If you have more devices, back up your passwords and transfer them to another device where you can restore them with the same password.
This password manager allows you to enter all the keys you want, such as social networks, bank accounts, lockers, credit cards, etc. saved under a single LastPass key that you will have to remember, in addition, the passwords are automatically completed at the time of accessing websites.
Now with the Dashlane Free Password Manager you can simply create passwords that are difficult to crack and not have to remember them, entering them under this application's vault and receiving alerts for violation of your privacy in case an intruder wishes or try to enter it. And the most interesting thing about this awesome application is that it is totally free and you can use it on any device with the Premium version.
Keep all your addresses, credit card numbers, safe deposit boxes, lockers and even passwords for applications and social networks, all in one place and simply by memorizing a single security key you can access your content. Moreover, if your phone get stolen the application will automatically block all the content and simply make it impossible to hack its content.
Save all your personal data in this application with encryption by your fingerprint with multi-device function synchronizing through the cloud and with automatic password access in all the applications you have entered.
With this awesome application simply save, create, protect and auto-fill in your passwords for websites and applications. As all your data is stored in a vault which is encrypted with a master password and it starts automatic session on websites and applications.
Even you can also create super secure or hacking proof passwords as well. Moreover, all your passwords are get synchronized on your multiple devices: PC, Mac, iOS, Android and web and if you want then you even quickly unlock this app with your fingerprint.
This application has functions such as: secure storage of passwords, access from a single master key, data restoration, widgets to generate passwords, trash can cleaning and exclusive data sharing through Dropbox.
Password Manager – KeyRing is an application designed to provide secure storage of your accounts. All the fields are visible on the screen and a search can be carried out comfortably.
We will have a master key with which we can access all our stored data. Moreover, the application also has its desktop version for Windows, Mac, and Linux. It has a paid version and a free version, which is limited to 10 capacity accounts and cannot be synchronized.
This is a password manager that allows us to store passwords of all kinds safely thanks to its 128-bit AES encryption algorithms and 256-bit SHA encryption algorithms. The application protects itself with a master password.
You can edit the tab of each password to your liking, you can perform quick searches within the application, you can also export the data in a text file and you can restart the master password and the database without any problems.
Do you love open source tools? If yes, then let me clarify that this application is a perfect application, of course, the Keepass2Android Password Safe password manager application for Android. As it simply reads and writes .kdbx-files, the well-known database format which is used by the popular KeePass 2.x Password Safe for Windows and other desktop operating systems (OS).
This well-known awesome application, of course, Bitwarden Password Manager is the simplest and trustworthy way to store all of your essential passwords and logins while conveniently keeping them synced between all of your Android devices (smartphones and tablets).
This well-known and awesome application, of course, I am talking about none other than the Norton Password Manager that actually lets you securely manage all your essential passwords and access all your favorite websites much faster. Basically, this awesome application, of course, the well-known Norton Password Manager is designed to be simpler than ever to use, and not only that even it also saves all your usernames and passwords and syncs them simply across all your Android devices. With its all-new built-in password generator, you can even create secure, unique passwords for all your accounts right within the application itself.
This well-known application, of course, I am talking about the RoboForm Password Manager for Android is basically a popular password manager that allows you to easily and securely access your logins and form fields.
Moreover, using this awesome application simply makes it much easy to take all your passwords with you wherever you go, hence, it helps to eliminate the need to remember and type them. So, with a simple UI (user interface), seamless integration with your RoboForm Everywhere account is a must-have application for all.
Basically this awesome application, of course, CredKeeper is a well-known Password Manager that securely store all your credentials and access details with related security poll.
However, the most interesting feature of this awesome password manager is that all the password that we manage via this app are simply get stored locally in your Android device and later will be deleted only upon removing the app itself. So, what you only have to do is to remember one secure master password simply to access all your individual credentials inside the well-known CredKeeper Password Manager.
Also Read: 30 Best Android Apps Not on Google Play Store of 2019
These Android password manager applications are our best recommendations to secure all your credentials that are saved in your device (smartphone or tablet). As here we saw some very functional and simple feature, and other features are made for those people who something more.
Hence, as a suggestion, we recommend you to use and try some of these applications simply to find one that meets your expectations. So, what do you think about this list? Simply share all your views and thoughts in the comment section below.