Well, those days are gone when people used to buy hardcover books for reading. These days, it's more convenient to read on digital devices like smartphones, tablets, laptops, desktops, Kindle, etc.
Ebooks are mostly available in ePub, Mobi, and PDF format. Although Windows operating system supports PDF files, you need a third-party Ebook reader for ePub and Mobi format.
So, if you cannot run an ePub, Mobile, or PDF format on your Windows PC, you are reading the right article. In this article, we will share a few best PDF and Ebook reader apps for Windows.
List of 15 Best PDF and Ebook Reader Apps for Windows
Please note that most of the apps listed in the article are free to download & use. However, due to some security reasons, we have not shared the download links.
You can grab the download links from the internet, but make sure to download them from reliable sources.
1. Web Browser
Well, web browsers are not only let you visit websites. You can also use your Web browsers like Google Chrome, Firefox, or Microsoft Edge to read PDF files. These browsers have a built-in PDF reader, which allows users to read PDF files.
2. Nitro Reader
This is another best epub reader window that can be used to read PDF files. This PDF document reader comes with lots of features. The interface of this tool looks like just any other application from Microsoft's office suite.
3. Foxit Reader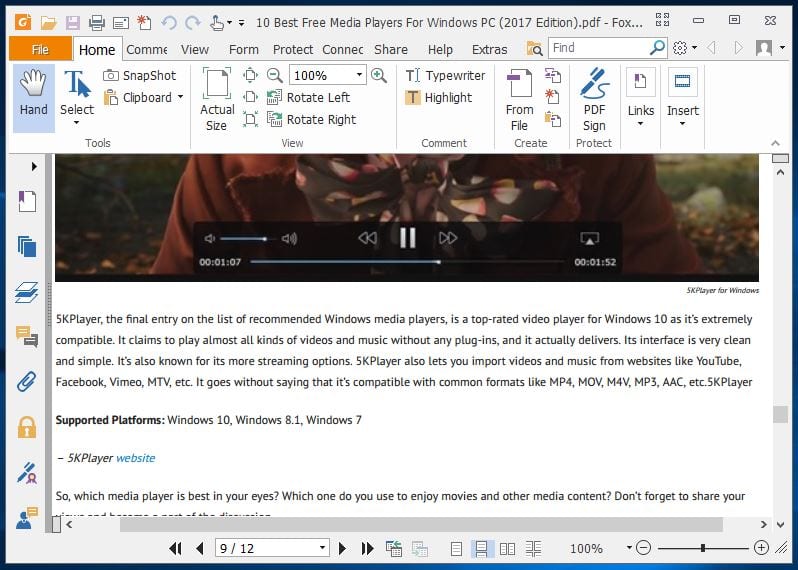 Well, if you are looking for the best PDF reader which can run on Windows 10 operating system, then Foxit Reader could be the best choice for you. Compared to Adobe's PDF-reading solutions, Foxit is comparatively lighter, and it doesn't come with bloatware.
4. Slim PDF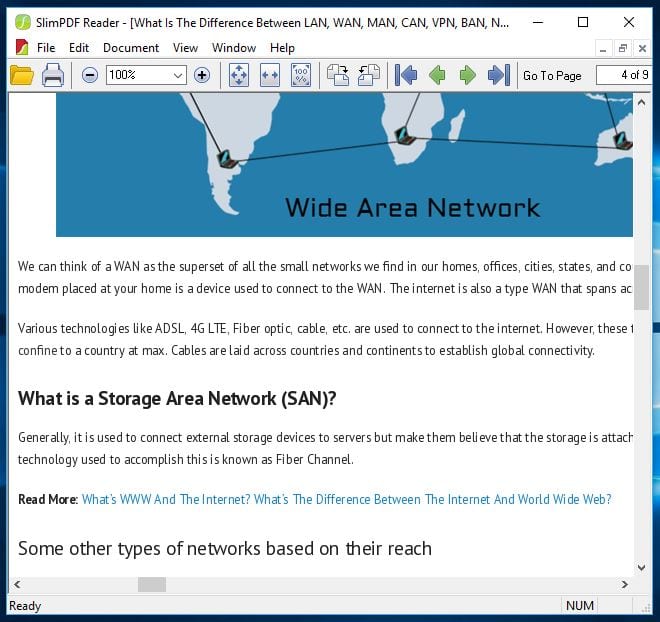 This is another lightweight and best epub reader free available for Windows operating system. This is one of the smallest desktop PDF readers, which doesn't feel heavy on the computer. The download size is just 1.43 MB, and it allows users to read PDF files.
5. Expert PDF Reader
This is another famous name in the world of a PDF readers. Expert PDF reader can be used on Windows operating system, and it comes with a new interface and carries almost all the basic features.
Not only these, with an Expert PDF reader, you can add notes, highlight the text, create a text box, and more.
6. Kindle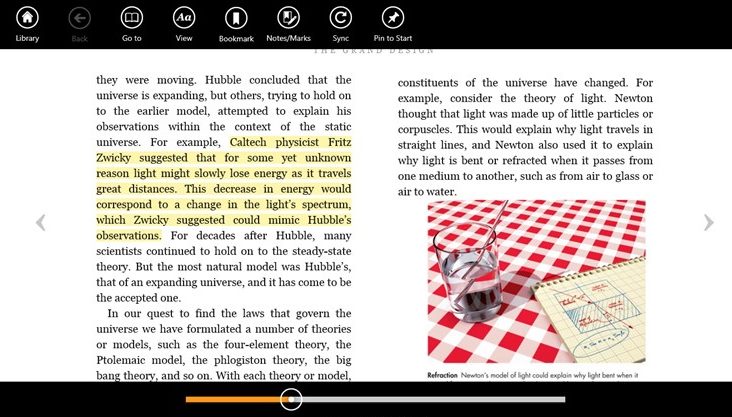 Amazon's Kindle ebook reader app is the best epub reader for windows 10. Its unique design and beautiful presentation make up the things look flawless. Amazing functions inside this app helps to better position up the ebooks and hence read these quickly.
To get the most out of this app, you need to be an Amazon customer or register with Amazon and buy the books from it.
7. Sumatra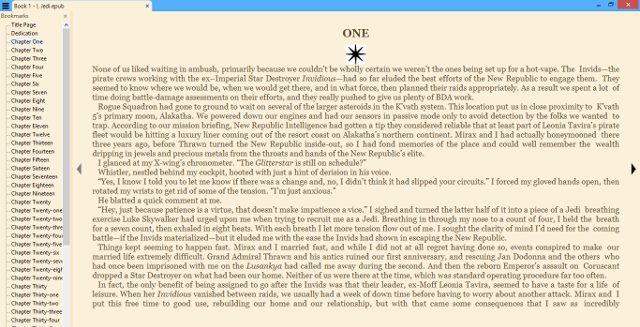 Superb UI, small size app, and a fully functional panel of this software make up the users amazingly enjoy reading their PDF files. This app does support the Ebooks but for the case that it doesn't provide much control and that much excellent performance, therefore, the users might prefer to not use it for the purpose.
Handling the PDF files is buttery smooth on this, no matter how much the file size is. Overall this app could be the best choice for those looking for the best PDF reader app for their Windows computer.
8. Calibre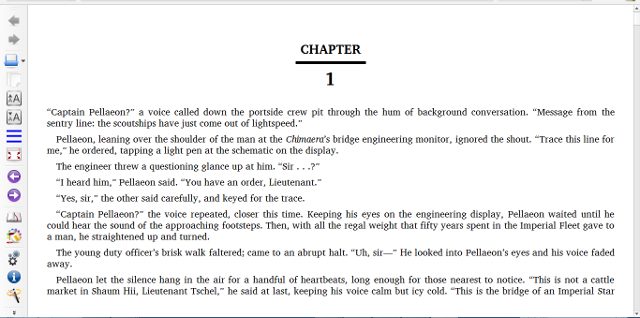 This software is made to create the library of ebooks, PDF files, etc., whichsoever have content related to the reading. Moreover, the users could use its amazing management options to greatly place their files and hence make it easier to locate these further.
While reading the files or the ebooks/PDF files inside this software, users also get to use some amazing functions and tools, which all help make reading a no worry task!
9. Icecream Reader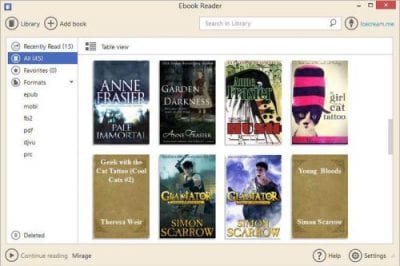 Well, Icecream Reader is another best free eBook reader app that you would love to have on your Windows computer. The interface of Icecream Reader is amazing, and it has support for .mobi, EPUB, PDF, FB2, etc.
Not just that, but the app also allows users to add a bookmark, take notes of any specific books, categorize ebooks, pin the reading progress, etc.
10. Freda
Well, Freda reader is another best tool which you can use to read electronic books or ebooks. The tool is available on both Windows and Android, and it supports ePUB, MOBI, FB2, TXT, HTML format books. Another best thing about Freda is that it allows users to customize the controls, fonts, and colors of the text.
11. FBReader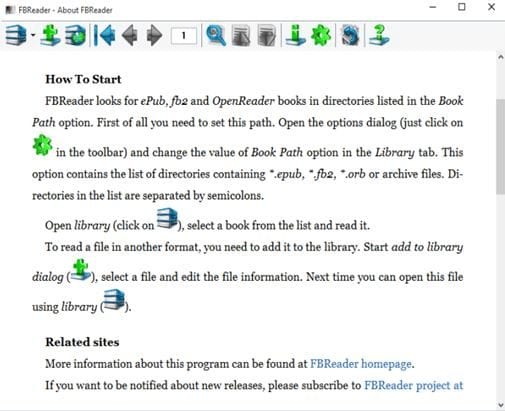 If you are looking for a distraction-free ebook reader, then FBReader is made just for you. This is an open-source project, and it can't open any DRM-protected books. However, it supports various formats, including HTML, MOBI, FB2, Plain Text, DOC, Plucker, LIT, etc.
12. Bibliovore
Bibliovore is one of the best eBook reader app available on the Windows 10 store. Bibliovore is known for its excellent design and interface, and it has lots of capable features.
The best thing about Bibliovore is that it can sync all your saved books across all devices through OneDrive. Apart from that, Bibliovore also allows users to change the font, text size at their own will.
13. EpubReader
As the app's name says, EpubReader is one of the best and feature-rich ebook reader app that every Windows user would love to have. However, EpubReader is a premium app, and the price starts at $2.49.
The great thing about EpubReader is that it offers users a highly customizable reader in which users can change the font size or the font itself. So, EpubReader is another best ebook reader app for Windows which you can consider.
14. Perfect PDF Reader
Perfect PDF Reader is another excellent PDF reader Windows app on the list which is free, fast, and user-friendly. The great thing about Perfect PDF Reader is that it's made not only for viewing and reading but also for printing and searching XPS, OXPS, and Text files.
15. Freda PDF & Ebook Reader
If you are searching for an all-in-one free tool to read electronic books and PDF files on Windows 10, then Freda PDF & Ebook Reader might be the best pick for you.
Guess what? Freda PDF & Ebook Reader is a free Windows 10 app that supports EPUB, MOBI, FB2, and more.
So, these are the best PDF & Ebook reader apps for Windows 10. I hope this article helped you! Please share it with your friends also. If you have any doubts related to this, let us know in the comment box below.