These days, we do most of our important things via smartphones. Everything can be done from these smart devices, from book reading to managing bank accounts. Since we spend most of our spare time using smartphones, it becomes essential to manage battery consumption.
On Android & iOS devices, you can install battery saver apps to reduce the battery consumption; but what if you are supposed to do something important, and your battery has just 1 percent left? In such scenarios, Powerbanks could be your best friend.
10 Best Power Banks You Can Buy
If you have a power bank with you, you don't need to find a socket here and there to charge your phone's battery. You only need to plug in your smartphone with your Power bank, which will transfer the required battery juice. Below, we have shared a list of the best power banks you can purchase today. Let's check out the list.
1. Anker PowerCore Fusion
If you are searching for a Power Bank to charge your smartphones and tablets, you need to try Anker PowerCore Fusion. This portable power bank can greatly minimize the tech clutter around the house.
Anker PowerCore Fusion has a cell capacity of 5000mAH, that's usually enough to supply power to 2 smartphones. It's compatible with most Android & iOS devices and is among the best in the Power Bank section.
2. Belkin Portable Power Bank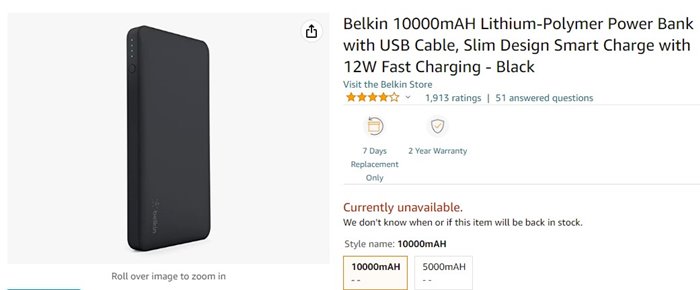 Belkin Portable Power Bank is more powerful than Anker PowerCore Fusion because of its huge cell capacity. The Belkin Portable Power Bank can quickly charge your Android and iOS devices in no time.
Belkin Portable Power Bank has a cell capacity of 10,000 mAh, enough to charge 3 smartphones. It has three ports: 1 USB-C, and 2 USB-A Ports, allowing you to charge three devices simultaneously.
3. Mipow Miffy 20W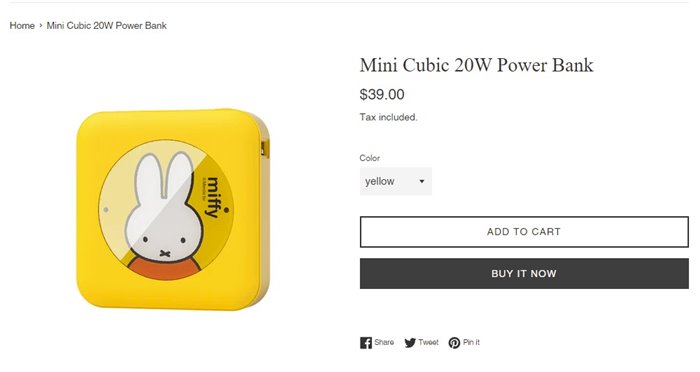 Mipow Miffy 20W is one of the most good-looking Power banks anyone could have. Not just the Power Bank looks good, but it can also charge your smartphones up to 50% in just 20 minutes.
Like the Belkin Portable Power Bank, Mipow Miffy 20W also has three different ports, allowing you to charge 3 devices simultaneously. Mipow Miffy 20W has a cell capacity of 10000mAh that could charge up to 3 devices.
4. Mi Power Bank 3i
If you are looking for a power bank that can hold more power, then Mi Power Bank 3i might be the best pick. The cell capacity of Mi Power Bank 3i is 20000mAH which is enough to charge approx 3-5 devices.
The Power bank allows you to charge three devices simultaneously and charges them faster with its 18W fast charge support. The power bank looks good and has 12 layers of advanced circuit protection to shield your phone against overheating.
5. Redmi Power Bank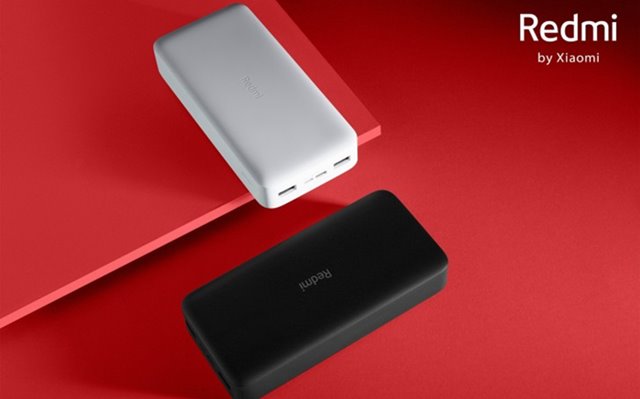 Xiaomi's Redmi sells two power banks. The one has 10,000mAH, and the other has a 20,000mAh battery capacity. Both of the Power Banks were affordable and could charge two devices simultaneously.
Besides the massive cell capacity, Redmi Power Bank is also known for its advanced durability and 12-layer advanced circuit chip protection. Overall, Redmi Power Bank is one of the best power banks you can purchase today.
6. realme 20000 mAh Power Bank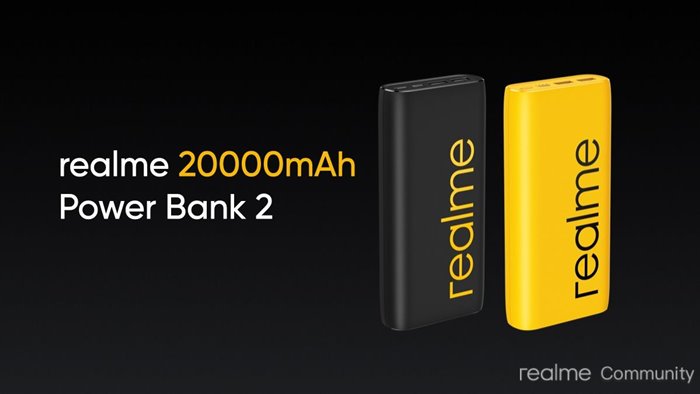 Although Realme's Power Banks were not very popular, they offer you better cell capacity and support Quick charge. You get 20000mAh cell capacity with Realme Power Bank 2 and triple charging ports to charge three devices at the same time.
The Power Bank looks good and feels comfortable in hand. It also has 14-layer circuit protection to assure safe charging and a low current mode for AIoT Devices.
7. JIGA 30000mAh Portable Charger
If 10,000 or 20,000mAh wasn't enough for you to charge your smartphones, you could go for JIGA 30000mAh Portable Charger. Its gigantic 30000mAh cell capacity guarantees to charge 5-6 devices in one go.
You get 3 inputs for charging Power Bank and 3 Outputs for charging your smartphone or other smart devices. The only downside of the JIGA 30000mAh Portable Charger is that it can only charge iPhone, iPad, and Samsung devices.
8. Anker PowerCore Essential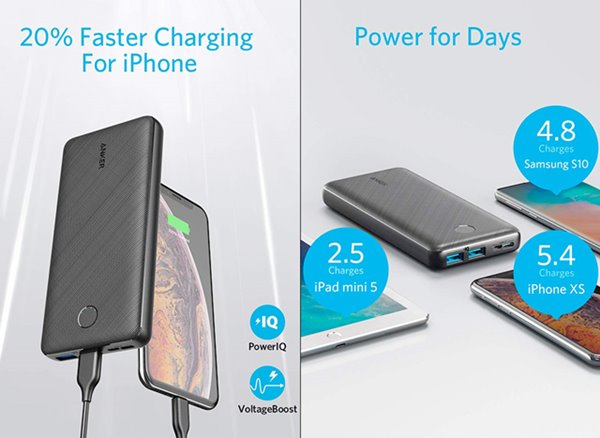 Well, Anker is a very popular brand in the Power Bank market, and its PowerCore Essential is one of the company's best offerings. Anker PowerCore Essential has a 20,000mAH cell capacity that's good enough to charge 4-5 devices with 4000 to 5000mAh battery.
The advanced charging technology of Anker PowerCore Essential and the VoltageBoost technology delivers optimized charge to your smartphones while maintaining the heat. The PowerBank has twin USB ports that allow you to charge two devices simultaneously.
9. Moshi IonGo
Moshi IonGo may not be very popular, but it's one of the best styling & good-looking Power Bank you can ever have. The Power Bank has a cell capacity of 5000mAh and can charge only one device at a time.
Besides the charging capacity, Moshi IonGo is mainly sold for its look. It's leather magnetic cover not only looks good but also feels good on hand. Overall, Moshi IonGo is a great power bank you can purchase if the design is your top priority.
10. PHILIPS Power Bank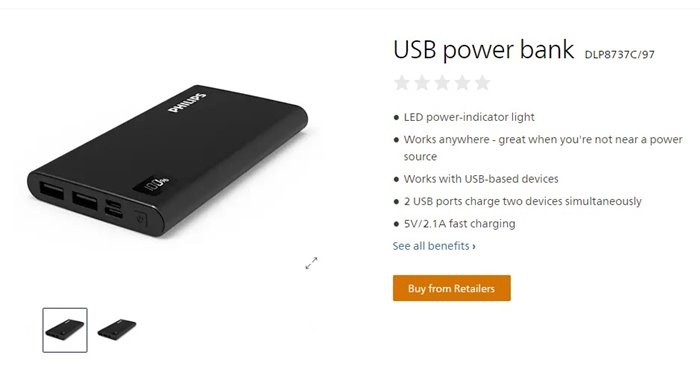 PHILIPS, a very popular electronic brand, also has a Power Bank of 10000mAh Lithium Polymer battery. The Power Bank is suitable for regular charging, and it can charge two devices at the same time.
PHILIPS has a compact design that fits well in the palm and is light enough to carry on your pocket. Regarding compatibility, PHILIPS Power Bank is fully compatible with smartphones, tablets, and other USB-charged devices.
So, these are the best Power Banks that you can purchase today. Almost all Power Bank listed in the article were available on the Amazon Store and other shopping portals. If you want to suggest any other Power Banks, let us know in the comments below.