[dropcap]L[/dropcap]et's have a 10 of the Best Sandbox Applications for Windows 10 that you can use for a security purpose to check all the vulnerabilities and these apps are known for their security purposes. So have a look at the complete guide below.
Windows is a popular operating system that is used by millions of users on their devices. The abundance of apps available for this OS makes it more insane. The users are capable of downloading the different apps on their Windows through the Windows App Store or either they could get the app package from any other source too. Windows store could be considered safe for the downloads as it is the official market handled by will based team, but not every third-party source could be secure enough. Issues like stick malware, viruses, and much other malicious content could transfer to the device with the download package of apps.
Sandbox is the solution to prevent the device from those malicious content that could be grasped together with Third party app installation setups. This generally creates a virtual environment for the testing of apps before their actual installment to the device itself. This virtual environment is totally secured with the defense walls that does not allow any kind of malware or viruses etc to enter to the device. There are a number of Sandbox apps available for the Windows 10 but only some of them are really good enough. We have listed the best sandbox apps in this article so as to help users go for the perfect one. Just read this article to know about that sandbox apps!
Also Read: How to Change MAC Address in Windows 10
10 of the Best Sandbox Applications for Windows 10
Below we had selected some of the best apps according to their download rate, user ratings and some of my personal experience with these apps. So have a look at these apps below.
Also Read: How to Fix USB Device Not Recognized Error In Windows
This free, as well as paid app, is immensely popular among the users due to its Virtual protection capabilities. Through this app, almost any app could be sandboxed! The free version of this app comes with limited features while the paid app unlocks the whole value of this amazing app.
This is the another good sandbox app for the Windows. The major factor of this app that makes it must be acquired is its simple and minimal design as well as user interface. This app is incredibly easy to work on, the users just need to drag and drop the apps inside this software and it will be put into the sandbox container as soon. The quality of this tool is reliable and the users can actually see the results.
Also Read: Create Undeletable & Unrenamable Folder In Windows
This is a kind of sandbox app but it is best usually for testing the apps rather running them inside the virtual environment. This app is best for users who want to highly test the stability, quality and other factors of the apps without the need to install them on the host OS.
Alike to all other apps stated above this is the similar type of sandbox app that works in the same way. Through this app, the users can select any drive on their device to be mirrored for the virtual environment. Any changes made to the virtual environment gets abolished soon after the restart of the device. The changes users wish to keep could be embedded to the drive through using the various options!
#5 Create a Virtual Machine
The name of this app would be enough to describe its functions. As this app is listed in this best list so we have to describe the reason for that. This app can turn the preinstalled system apps to run inside the virtual environment while the changes made would fade away after shutting down this app. This app is capable of making the whole device turn into the virtual environment!
Also Read: Best Driver Updating tools for Windows 10
Turbo.net is more like a lightweight virtual machine which runs on the top of your operating system. Basically, Turbo.net is a virtual machine which is developed by turbo and it isolates the entire process so the sandboxed apps never interact with the host files.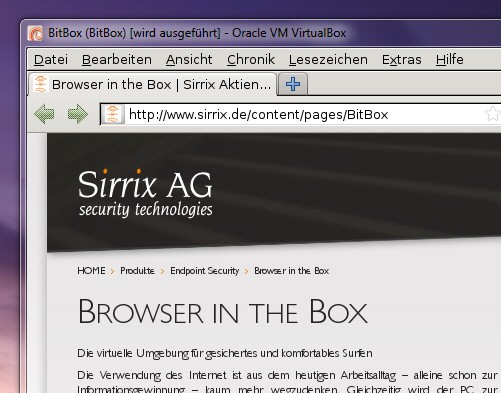 Well, BitBox is a little bit different compared to all other listed above. The great thing about BitBox is that it allows users to browse the internet using a secure sandbox environment. Bitbox is more like a web browser which is installed on a copy of Virtualbox. However, since the tool runs on a Virtual environment, it consumes lots of resources.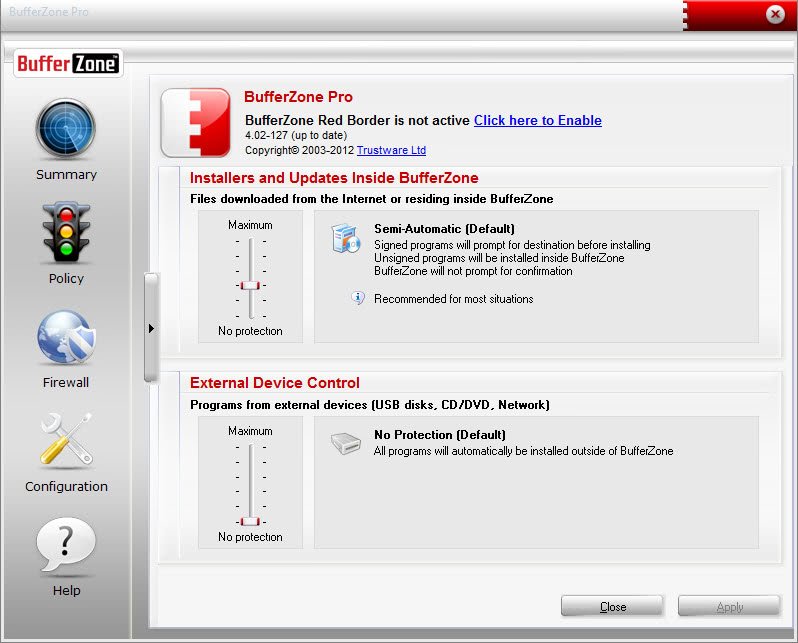 Well, if you are looking for an advanced sandbox solution, then Bufferzone might be a great choice for you. It allows the creation of virtual spaces and you can allocate those spaces to perform different activities. For example, you can create a space for accessing emails, open files, etc.
Well, VoodooShield is more like a security program rather than a Sandbox app. However, VoodooShield shares some sandbox features which could help you secure your computer. Instead of scanning your computer for malicious files, VoodooShield locks your computer and notifies users when it detects an unknown process. So, once your PC is locked, you can only execute apps or process that you have specifically whitelisted.
Shadow Defender is another best security and privacy protection tool on the list which works in a different manner. The app allows users to run their system safely in a virtual environment, or sandbox. Shadow Defender offers a sandbox feature known as 'Shadow Mode' which allows users to run everything in a virtual environment rather than a real environment.
So these are the best Sandbox apps that all could be used potentially to prevent the Windows 10 from any threatening content. We hope that you liked this list of best Sandbox apps. Share your opinions regarding the article through the comments section below. And if you think that any app is missing out of this list then also you can tell us about those apps!