The holidays are the time to thank our loved ones for all their support, and gifting them seems to be the best & easiest option. However, finding the best gift for our loved ones is not an easy task. E-commerce sites like Amazon are offering special discounts on their most popular items.
Around 25 December, e-commerce portals offer discounted prices on their products. While it's hard to choose the best gadget out of so many options, we need to act fast and get the things we really want before the time runs out.
Hence, if you are thinking about gifting your loved one a tech product, you've landed on the right page. In this article, we have compiled a list of the best tech products that were available at discounted prices.
10 Best Tech Gifts For Christmas Under $20, $50, and $200
At the time of writing, all of the Amazon products we listed were available at a discount. Hurry up and check out these awesome tech gifts for Christmas.
Now we all have smartphones with us. With smartphones, we often watch Movies or Web Series in our spare time. However, watching video content on a small screen doesn't compare with the viewing experience of a large screen.
Screen magnifier for smartphones solves this particular problem for you. Screen magnifiers relieve visual fatigue and discomforts and provide you with a better video-watching experience.
You can purchase the screen magnifier for the smartphone that we have listed. The listed item is 12 inches in size, and it works like a phone projector screen, effectively doubling the size of your screen.
Since Christmas is near, you or your friends might plan a vacation. If this was the case, you might like to have a compact & lightweight lantern. This electronic lantern is equipped with 30 bright LED's, and it cuts through 360 degrees of darkness on the stormiest, dimmest nights.
It also has a collapsible design that reduces or increases the light as you collapse or expand the lantern. The product we have mentioned is waterproof and is designed with aircraft-grade material.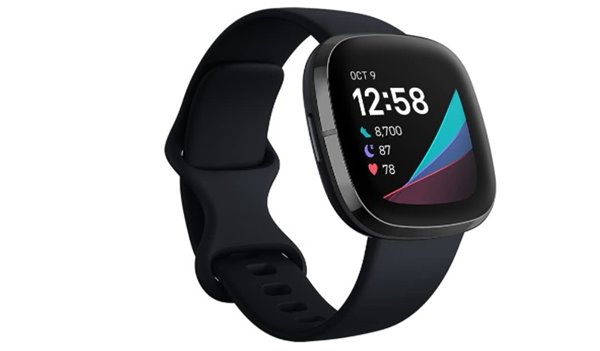 We all know the craze of smartwatches these days; so, we have decided to include a smartwatch in this list as well. Fitbit Sense Advanced is a feature-packed health and fitness tracking smartwatch available at affordable prices.
Despite being budget-friendly, Fitbit Sense Advanced comes with some advanced sensors. The sensors of this smartwatch can access your heart for atrial fibrillation, a heart rhythm irregularity.
Apart from that, you get all other smartwatch features like step tracking, activity tracking, sleep monitoring, and more.
Echo Dot is a smart speaker that can be operated by voice. The smart speaker is powered by a voice assistant Alexa which can speak in both English & Hindi.
The new generation of Echo Dot has a new spherical design and improved bass performance. You can even use Echo Dot as a standalone speaker or connect it to other speakers.
You can even set up Echo Dot to make your home smart. For example, you can use Echo Dot to control your smart lights, ACs, TVs, geysers, and more.
Well, boAt Rockerz 370 is a Bluetooth wireless on-ear headphone with a mic. It's the first affordable Bluetooth headset available for under $15 in India. At the time of writing, the product is available at a 68% discounted rate.
If we talk about the technical specification, boAt Rockerz 370 can deliver a playback time of up to 12 hours. It has Bluetooth v5.0 with a range of 10m and is fully compatible with Android & iOS devices.
If you are a gamer and looking for a keyboard & mouse combo pack, look no other than Redgear Manta MT21. The combo pack includes a Redgear Blaze gaming keyboard with 3 led backlights.
Along with the keyboard, you also get a Redgear 3200 DPI Manta LED gaming mouse. The good thing about the Redgear Manta series mouse is that it gives you more personalization options with its software.
At the time of writing, the product is available at a discounted price. If you purchase now, you will get a 21% discount.
Amazon FireTV Stick 4K Max has the ability to turn any ordinary TV into a smart device. With Amazon FireTV Stick 4K Max, you will be able to run Android apps, including games on your ordinary television.
Apart from that, Amazon FireTV Stick 4K Max also supports many popular streaming apps like Netflix, PrimeVideo, Disney+, Spotify, and more.
The specs of Amazon FireTV Stick 4K Max also support Dolby Vision, Dolby Atmos, HDR, HDR10+, 4K, and WiFi 6.
Tile Slim is a product that could help you locate missing items. It's a physical device available in the shape of a credit card. Tile Slim can be kept on a wallet, luggage, or notebook, etc., to find them when they go missing.
You need to install the Tile app on your smartphone to access your devices. You can also use the mobile app to ring your tile when it's within the Bluetooth range.
The app also works with your smartphone home devices as it syncs your tile account with your Alexa app.
Let's admit it, these days, power banks have become one of the essential items. When we don't find a power outlet nearby, we can rely on power banks to recharge our phone's battery.
Mi Power Bank 3i is a power bank that offers 20000mAh of battery life. The new edition of Mi Power Bank 3i features triple port output, allowing you to charge three devices in one go.
At the time of writing, the product is available at a 22% discounted price.
Xenvo Pro Lens Kit is basically a clip that sits on top of your iPhone and Android smartphone. It's considered the best lens kit for mobile photography.
The product is meant to expand your smartphone camera's natural capabilities. Once installed on top of your phone's camera lens, it adds wide-angle, and maco camera features to your phone.
That means, even if your phone doesn't have a wide-angle or macro lens, you can capture those snaps with this lens.
These are the best tech items and deals to buy during this festive season. I hope this list has helped you! Please share it with your friends also. If you want to suggest some other gadgets, let us know in the comment box below.