We all know very well that a good camera is one of the essential features we usually try to find in a smartphone, as the current generation of smartphones has managed to replace digital cameras in many cases.
Within the panorama of photography, varied photographic techniques can allow us to obtain very original and interesting results. One of them, and we will talk about today, is TimeLapse.
TimeLapse is a very popular technique for capturing "fast" events that occur slowly. We talked about the typical videos of clouds moving much faster, a sunset in less than 30 seconds, or a flower opening. However, this takes time, and although we know this technique, we can summarize it in less than a minute. Hence, giving astonishing results.
10 Best Time-Lapse Apps For Android
Here we will show you the 10 best timelapse apps that will allow us to create these videos quickly and share them with our friends and family, and even you can also share those videos on your social network profile.
In Framelapse, we can control virtually all the necessary parameters to create a good timelapse.
As we can have clean control of making independent videos, like how long we want our final video to be, and in the upper right corner, it will show us how long we will have to record. Of course, this will depend on the frames per second that we want to capture—the fewer frames per second, the less the original video length.
The interface is straightforward and very easy to record your first video. In the left part, we can control all the necessary functions and start recording and playing it once it is accelerated.
Lapse It is one of the well-known rivals of Framelapse that offers some extraordinary features and good results in the final videos. The app offers a simpler and closer way for all users to capture and make their own timelapse.
We can choose how often we want to capture the video within the recording settings. Depending on the result we want, we will have to choose one distance or another, and it depends on us. However, we can also select the quality of the video and the format to which it will be exported; believe me, everything is really simple.
This is the first application capable of creating Timelapse in 4K resolution. As in the previous ones, we can configure the number of frames per second from 1fps to 50fps, depending on what we need. While the 4K recording function is only available for devices with a camera of 9MP or more.
Moreover, the 4K recording option is available as an in-app purchase only. The ability to record up to 24 hours makes it possible to make an incredible video if we take advantage of the 4K resolution. However, recording to FullHD should also be fantastic.
However, the most exciting thing about this application is that it is free, but as we said, if we want to record in 4K, we will need to go through the in-app purchase.
Time Lapse Camera is a unique app for creating Time Lapse. As with this app, you can create stunning videos and publish them all on YouTube.
Moreover, we all know very well that time-lapse is a fast playback of slow processes that are not usually noticeable to our eyes. So, of course, the well-known Time Lapse Camera application is the best app to catch all those moments.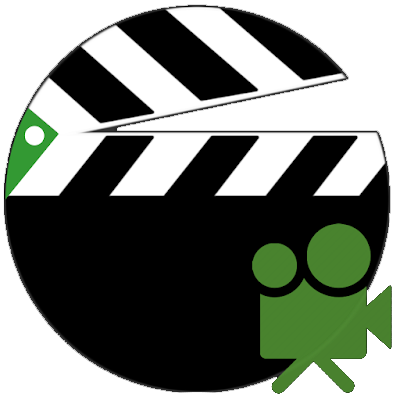 The all-new PicPac Stop Motion & TimeLapse is another blockbuster timelapse application that is available for Android devices for free.
As this awesome application allows you to pack all your images into Stop Motion Movies, Stop motion animation, and time-lapse, all these features are in one application only.
Life Lapse app for Android allows you to create your own awesome time-lapse and stop-motion videos.
Moreover, with this amazing application, you can turn your desired images into looping videos, and the most interesting thing about this awesome application is that in this app, zero editing is required. Another great feature is that this application doesn't show any annoying ads.
Life Lapse is an app that lets you create Stop Motion video animations in easy steps. You can use it to create amazing timelapse videos.
The app has been downloaded millions of times on the Google Play Store, and it provides you with 100+ tutorials to help you learn to make fantastic stop-motion or timelapse videos.
If you are searching for an Android app to record stunning high-quality time-lapse movies like the one captured from a professional camera, then Superlapse might be the best pick for you.
It's a full-fledged camera app that you can use to record videos at a set frame rate. For recording time-lapse, it provides you with various settings. For example, you can set video frame rate, frame interval, resolution, zoom and auto-focus options, white balance, etc.
With TimeLab, you can either capture time-lapse videos or export a series of images and turn them into a timelapse video.
TimeLab lets you capture time-lapse with highly customizable settings. You can customize the time intervals, number of images, video resolution, frame rate, video bit rate, and more.
Time Lapse Video may not be a top-rated app, but it's still one of the best Time Lapse Video apps available for Android smartphones. With Time Lapse Video, you can capture precious moments and lapse them with incredible speed.
On this app, you need to record regular-speed videos using the camera or select an existing video from your Gallery. Once done, you can set the lapse speed. Overall, Time Lapse Video is a great time-lapse app for Android devices that you can use today.
These applications are our best recommendations for you. Hence, as a suggestion, we recommend you use and try some of these applications to find one that meets your expectations. So, what do you think about this list? Share all your views and thoughts in the comment section below.