[dropcap]B[/dropcap]est Video Editing Tools For Windows 2019: Video editing has now became more widespread because of high-end camcorders, smartphones, and availability of video sharing in social media. For making your video to look more professional, you need the best video editing tool. Therefore, we are going to mention top 25 best video editing tools for Windows. Go through the post to discover the tools.
If you have some of your special moments captured on a video, and you need to edit it on your Windows PC then you need some special tools to make the video extraordinary. As we all know, video editing has now become more popular because of high-end camcorders, smartphones, and convenience of video sharing in social media. However, you can save lot's of money by using some video editing tools that we are going to discuss below. There are lots of tools that can perform video editing tasks very easily on your computer. So have a look at these best apps discussed below.
Also Read: Best VPN For Your Windows To Browse Anonymously
Top 30 Best Video Editing Tools For Windows 2019
We have selected some of the best tools that work perfectly and are best according to their user ratings, reviews, download rates and some of our personal experience too. So have a look at these tools that we have stated below.
Also Read: Free Websites for Downloading Windows Software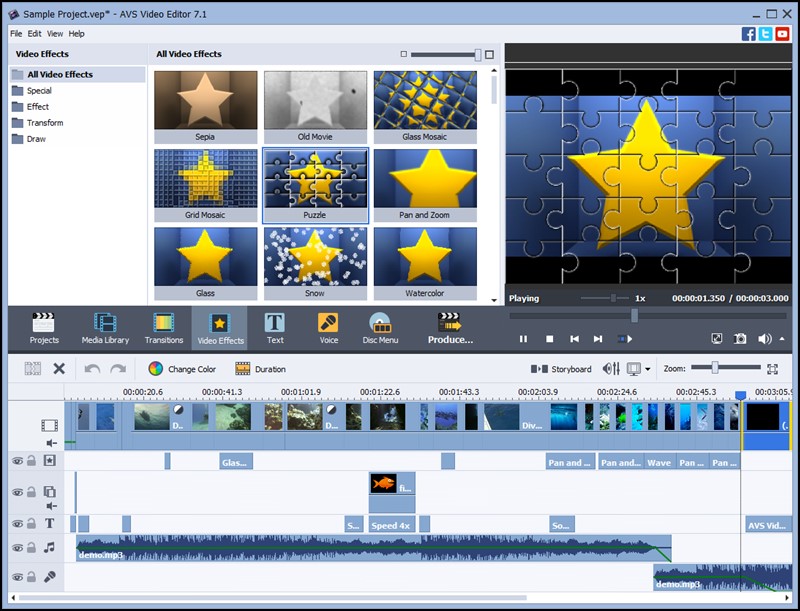 This is one of the best tools for your Windows that is well known among many users for editing their videos. By using this cool tool, you can trim, cut, split, merge, rotate and mix videos with AVS Video Editor. Select between 300 innovative video effects and transitions. Insert menus, audio, text comments and subtitles. Stabilize video camera shaky recordings and lots more that you will come to know after using this tool.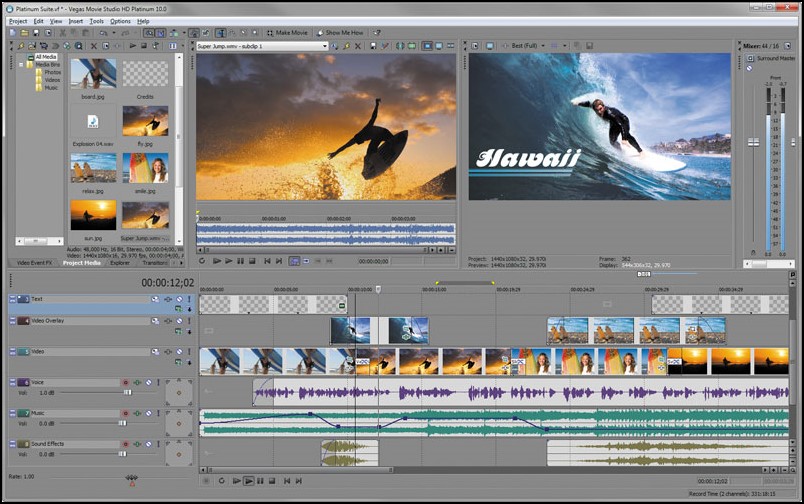 This is also one of the best video editing tools that let you edit videos easily. As this product is from Sony and the best one. Sony Movie Studio (formerly Sony Vegas Movie Studio) is a consumer-based nonlinear video editing software designed for the PC. Do give a try to this tool.
Also Read: Best Themes/Skins to Enhance your Windows 10 Look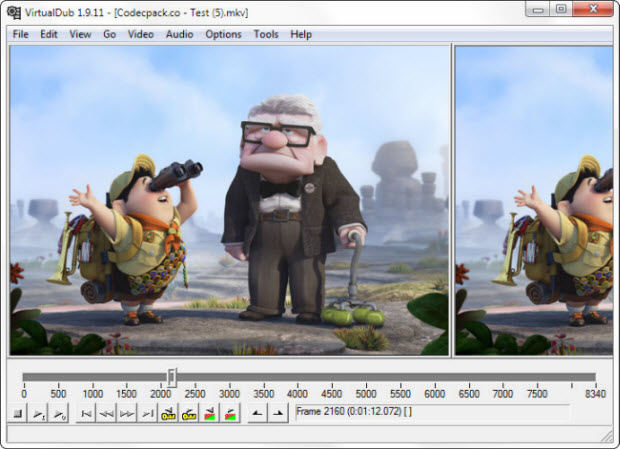 VirtualDub is a video capture/processing utility for 32-bit and 64-bit Windows platforms. It lacks the editing power of a general-purpose editor such as Adobe Premiere but is streamlined for fast linear operations over video. It has batch-processing capabilities for processing large numbers of files and can be extended with third-party video filters. VirtualDub is mainly geared toward processing AVI files, although it can read (not write) MPEG-1 and also handle sets of BMP images.
As we all are familiar with corel products, one of the best tool for editing videos in your Windows PC. Corel VideoStudio Pro X7 is a video editing application, which provides a simple editing interface for all types of users. So must try out this app on your Windows PC.
This is one of the best from the list that provides lots of features which you need to edit videos like professional. The fastest and most efficient nonlinear video editor is now also the first to offer an intuitive, dedicated Lumetri Color panel for manipulating color and light, plus a Morph Cut transition that lets you quickly create the most seamless talking-head scenes imaginable.
Windows Movie Maker is a video editing software offered by Microsoft. It is a part of Windows Essentials software suite and offers the ability to create and edit videos as well as to publish them on OneDrive, Facebook, Vimeo, YouTube, and Flickr. However, it is not officially available for Windows 10
Avidemux is a free video editor designed for simple cutting, filtering, and encoding tasks. It supports many file types, including AVI, DVD compatible MPEG files, MP4 and ASF, using a variety of codecs. Tasks can be automated using projects, job queue, and powerful scripting capabilities.
Also Read: Top 10 Amazing Cool Gadgets and Devices for Windows Laptop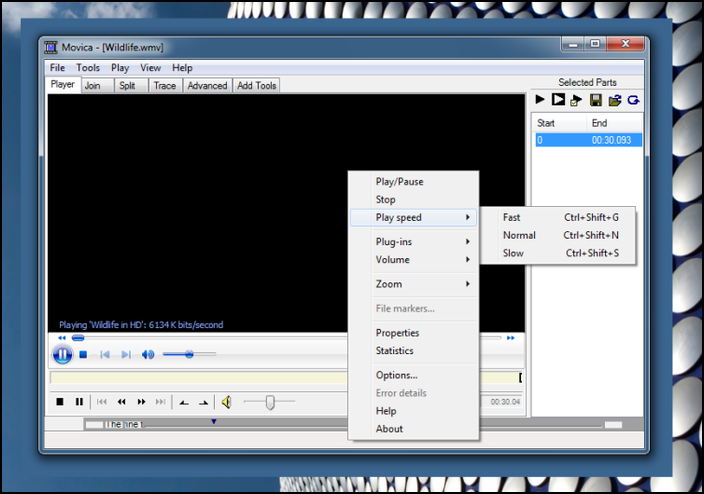 There are plenty of programs for editing .avi files, but certain formats – like .wmv, .flv, .rm and .mpg files are not as well catered for editing. Therefore, Movica aims to solve this by allowing you to edit these formats in one program via a simple graphical user interface. The system lets you copy, paste and fine tune the selections. It also supports joining and splitting of video/movie files.
Blender is a best professional video editing software which you can use. It supports the entirety of the 3D pipeline—modeling, rigging, animation, simulation, rendering, compositing and motion tracking, even video editing and game creation. This is one of the best video editing tools that you can use on Windows.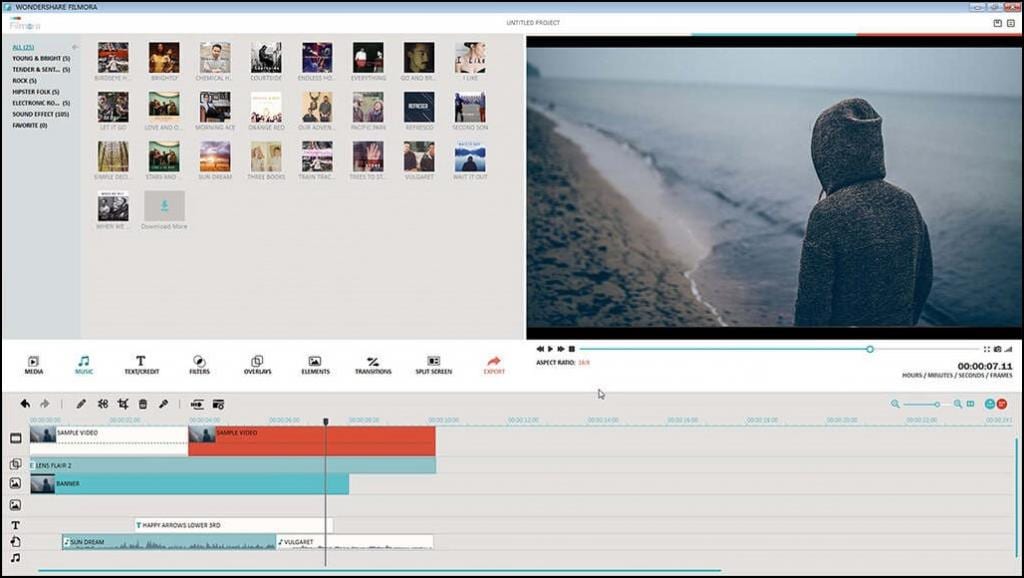 You can use Filmora video editor to express your creativity and amaze with beautiful results. There are many features available, and you can apply simple effects easily to your videos using the Filmora Video editor. Moreover, there are over hundred unique visual effects. You can share your created videos directly to social media.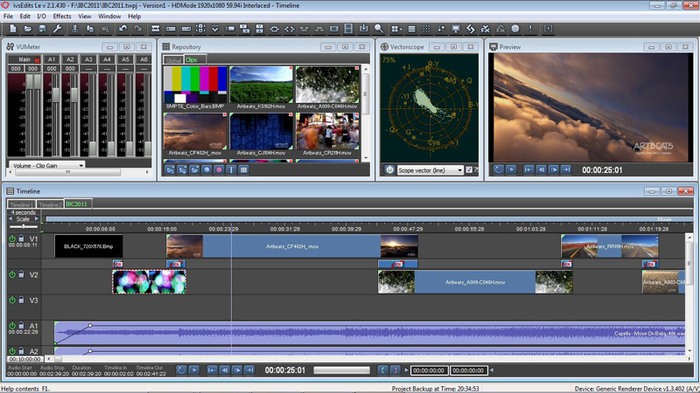 ivsEdits LE is a free video editing software which features the same professional editing tools of ivsEdits with some limitations. It has the simple user interface. So, if you are looking for an easy to use free video editor, then ivsEdits will benefit you a lot. It has some remarkable video effects, multi-camera editing, the real-time video I/O, hardware integration, etc.
This video editor does have support for OS X, Linux and Microsoft Windows. It has some powerful features like dedicated & robust support for a background I/O. This video editor even has a dedicated keyboard just to enhance the video editing experience.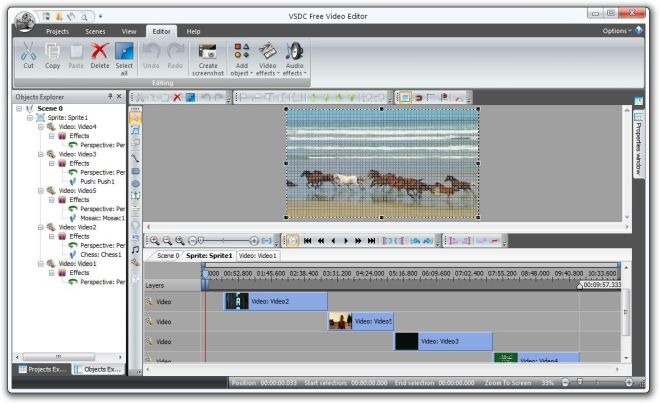 The video editor is intended for editing video files and creating videos of any complexity involving various visual and audio effects. The program offers rich functionality and yet has a simple and intuitive interface, allowing you to create videos with a bare minimum of efforts.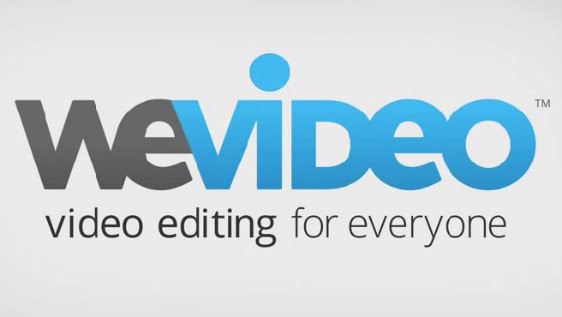 WeVideo is a powerful and best professional video editing software. It has advanced video editing features with a simple interface. You don't need to be a professional to create great movies. You can save video projects to your hard drive or access them from anywhere with cloud video storage.
Machete Video Editor Lite is a free version of our video editor Machete. Similar to Machete, the Lite edition is designed for quick and simple "slicing" of your video files: you can delete unnecessary fragments (e.g. cut out commercials), copy, move, mix and save individual pieces. Also, you can use the software to remove audio tracks from video files.
Also Read: Top 15 Best Encryption Software For Windows
Wax is a high performance and flexible video compositing and special effects software. The idea for Wax is to be very general purpose and flexible in video compositing and effects so that you can compose your dream video sequence with ease every time.
Wax can create 2D & 3D special effects and can work in two modes – as a standalone application which would appeal for home users/beginners, and as a "plug-in" to video editors/NLEs which would be more useful for professional editors.
This is not just a video editing tool, but a collection of free software which can record, stream and convert digital audio and video. FFmpeg is the leading multimedia framework, able to decode, encode, transcode, mux, demux, stream, filter and play pretty much anything that humans and machines have created.
DaVinci Resolve is one of the best video editing tools which provides some professional tools. Users can find almost every professional video/audio editing and color correction tool in DaVinci Resolve.
VideoPad is a fully featured video editor for creating professional quality videos in minutes. VideoPad has over 50 visual and transition effects to add a professional touch to your movies. The best part is this also lets you upload your edited video directly on YouTube.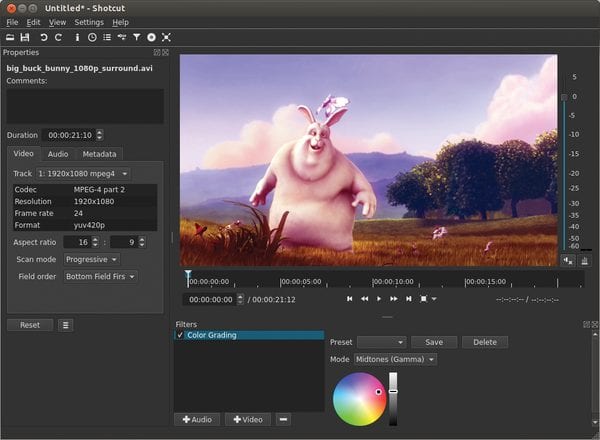 If you are looking for a professional video editing suite at no cost, then Shotcut is for you. The best part of Shotcut is that it supports almost every audio and video formats. With Shotcut, you can craft most aspects of your video with powerful filters.
Hitfilm Express is one of the best video editing tool that you can have on your Windows 10 computer. The video editing looks simple, but it houses some advanced editing options. You can use set of audio and video filters, layers and masking, chroma keying and much more with the help of HitFilm Express.
This is one of the best open-source video editing software that is available for Windows, Linux, and Mac. The video editing tools come with lots of advanced features which will help you to give your video a new touch. The tool combines the simplicity of entry-level video editors with advanced tools. The tool is used by many professionals in the video industry.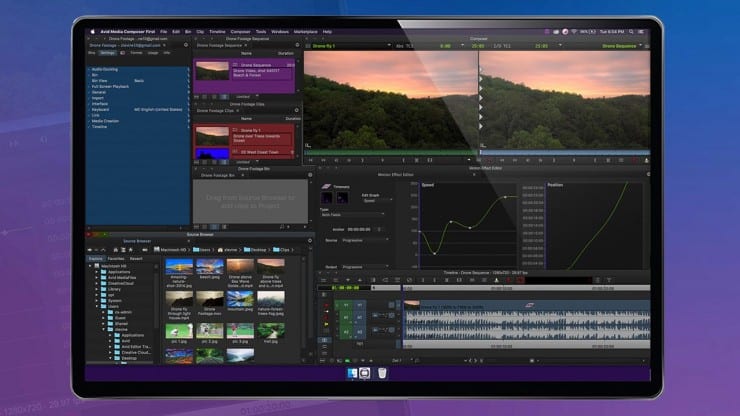 Avid Media Composer First is one of the best video editing tools which you can have on your computer. The best part about Avid Media Composer First is that it comes free and it offers almost all features which needed to be the best video editing tool. You will get to use lots of professional tools which might look difficult at the first, but with the time, it will look more easy and fun.
Well, Adobe Premiere Elements is one of the best video editing tool that you have on your Windows computer. The great thing about Adobe Premiere Elements is that it's very beginner friendly. However, Adobe Premiere Elements is a premium app and it costs around $99.99. Well, this is not actually an advanced video editing tool, but it's perfectly suited for beginners who are willing to learn about video editing. On Adobe Premiere Elements, you can find almost every basic video editing features. The tool is available for both Windows and MacOS and its one of the best video editing tool that you can use today.
Well, Adobe After Effects is one of the best video editing tool that you can use for motion graphics and visual effects. Adobe After Effects is heavily used by YouTubers and its known for its visual effects. The video editing tool can help you to add motion graphics, animations, special effects, visual effects on your video. Another great thing about Adobe After Effects is that it's available for Windows and MacOS. However, just like the Adobe Premiere Elements, Adobe After Effects is also a premium app and it costs around $19.99 per month.
If you are looking for a flexible and creative video editor for your Windows 10 computer, then Pinnacle Studio might be the best pick for you. The great thing about Pinnacle Studio is that it offers users everything that they need to get started. Guess what? with Pinnacle Studio you can get more than 1500 filter effects, transitions, overlays, etc.
Movavi Video Editor is one of the simple video editing tools that you can use right now. The Windows tool is mostly used by YouTubers to create quality content. Guess what? Movavi Video Editor offers users lots of Filters, Transitions, and titles to transform your video. So, Movavi Video Editor is definitely the best video editor to create YouTube videos.
ApowerEdit from Apowersoft is another best video editor which you can use to create a stunning video for YouTube. ApowerEdit brings lots of professional tools that can give your videos a new touch. The features of ApowerEdit include transition effects, text styles, overlays, background colors, etc. So, ApowerEdit is another best software which you can use to edit videos.
Content Samurai is a web-based video editor that you can use to edit your videos. Content Samurai is mostly used by tech and personal bloggers to transform their articles into the videos. It's unique of its kind and it provides lots of useful features for video editing. So, if you also belong to a blogging world, then you can give Content Samurai a try.
If you are looking for a professional-grade video editing tool, then Cyberlink PowerDirector might be the best pick for you. Guess what? Cyberlink PowerDirector has almost every feature that you need for video editing. From 360˚ to Ultra HD 4K support, Cyberlink PowerDirector has it all. However, the tool can turn off lots of beginners because it's pretty much difficult to use.
So above is the Best Video Editing Tools For Windows PC. With these tools, you will have a better video editing experience on your PC for editing your favorite clips. So must try out your favorite apps discussed above and keep on sharing our posts with others too.