As of now, there are hundreds of video editing and converting software available for Windows 10. However, out of all those, only a few of them stands out.
On Techviral, we have already discussed the best video editing software for Windows. Video Editing Software for Windows 10 not only lets you edit the videos but also allows you to convert videos into any other format.
Let's say you have an MKV video but want to run it on a Television that only supports MP4. In such a case, you need first to convert your MKV video into MP4 format to run it on television. What if I tell you that both video editing and converting can be handled in a single program?
Windows 10 users can rely on Avidemux free video editor to edit and convert video files. So, in this article, we are going to talk about Avidemux for PC.
What is Avidemux?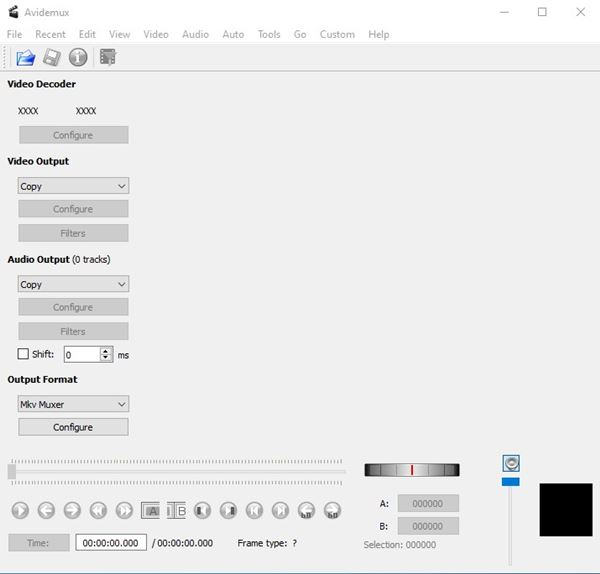 Well, if you are looking for a simple-to-use video editing application for your PC, then you need to give Avidemux a try. Guess what? Avidemux is a small, simple video editor that can be used both for video processing and editing.
Apart from video processing options, Avidemux also offers some basic video editing features. For example, you can easily edit, crop, or join videos with Avidemux. So, users can rely on Avidemux for basic cutting, merging, and pasting features.
Features of Avidemux
Now that you are fully aware of Avidemux, you might be interested to know its features. Below, we have highlighted some of the exciting features of Avidemux for PC. Let's check out.
Free & Open Source
The first and foremost feature of Avidemux is its free nature. While other free video editing applications put a watermark on your videos, Avidemux is free and doesn't interfere with your video. It's also open-source software.
Video Converting Options
Although Avidemux doesn't support all video formats, it supports the major ones like MKV, AVI, MP4, etc. One can use it to convert MKV videos into MP4, or AVI into MP4, and more. It doesn't put any restrictions on video converting.
Video Editing Options
As we have already mentioned above, Avidemux is both a video converter and an editor. Avidemux offers a few basic video editing features like video cutting, merging, splitting, etc. You can rely on Avidemux for basic video editing stuff.
Super Fast Video Converting
Compared to other video converters, Avidemux is pretty fast. Also, it uses re-muxing instead of re-encoding to convert videos, so there's nearly zero quality loss. If you have capable hardware, Avidemux can convert videos in just a few seconds.
Bulk Conversion
Apart from basic file conversion, Avidemux is also capable of converting and compress multiple video files. In addition, it offers you a cut-and-select tool that can be used to save parts of a large video.
So, these are some of the best features of Avidemux. You will explore more features while using the program. So, start using the tool to find out its full potential.
Download Avidemux for PC (Offline Installer)
Now that you are fully aware of Avidemux, you might be eagerly waiting to download the video editing/converting tool on your PC.
Please note that Avidemux is a free & open-source program, and the installation file can be grabbed via Github. However, if you want to install Avidemux on multiple systems, it's best to download the offline installer.
Below, we have shared the download link of the Avidemux offline installer for PC. So, let's get to the download link.
How to use Avidemux on PC?
Well, if you have already downloaded Avidemux, installing it is pretty straightforward. First, you need to run the installer file and follow the on-screen instructions.
Once installed, you need to follow to use the tool as a video converter. We have also shared a working method to convert MKV videos into MP4 format via Avidemux. The article will guide on how to use Avidemux as a video converter tool for Windows 10.
So, this guide is all about download Avidemux for PC offline installer. I hope this article helped you! Please share it with your friends also. If you have any doubts related to this, let us know in the comment box below.