Easily design Android apps according to your wish without coding. You can do that by using the online services that will help you develop Android apps of your choice, and the best websites are being listed in this article.
As you all know that Android is one of the most used mobile platforms in the world. Android is a free and open-source operating system, so one can easily customize this operating system. If you have much experience or thought about Android apps but don't have any coding experience, this post will benefit you. You can easily create Android apps without any coding.
Yes, it's possible; now, you can create Android apps quickly without knowing the coding language's high knowledge. In this article, we discuss the same, so look at the complete guide explained below to proceed.
Also Read: Amazing Android Apps That Work With Your Android Sensors
List of 10 Best Ways To Make Android Apps Easily Without Coding
Below we have listed some of the best portals and services that allow you to create Android apps without coding. You need to use them and make the app any way you want.
Mobile Roadie is an app that helps in creating and managing iOS or Android app. You can even use the free Mobile Roadie Connect app so that you can have a preview of your app accurately, same as users on their devices. This app supports almost all media files, with automatic importing of RSS and an auto-refreshing fan wall through which users can easily chat with each other in real life.
TheAppBuilder provides a suite of apps that suit the employees, clients, events, and brochures having two different approaches available. You can even build your app by using the online toolkit provided or either the training provided. This will work in creating the layout of your app and populate it with initial content. You can even provide the users with a window with multiple apps using the dedicated App Library and customizing it.
BiznessApps is also a platform that helps in creating mobile apps for businesses. It provides an abundance of food ordering, shopping cart, dynamic content, pushes notifications, etc. The easy-to-use content management system allows you to create an app in minutes, use pre-defined designs, and customize it.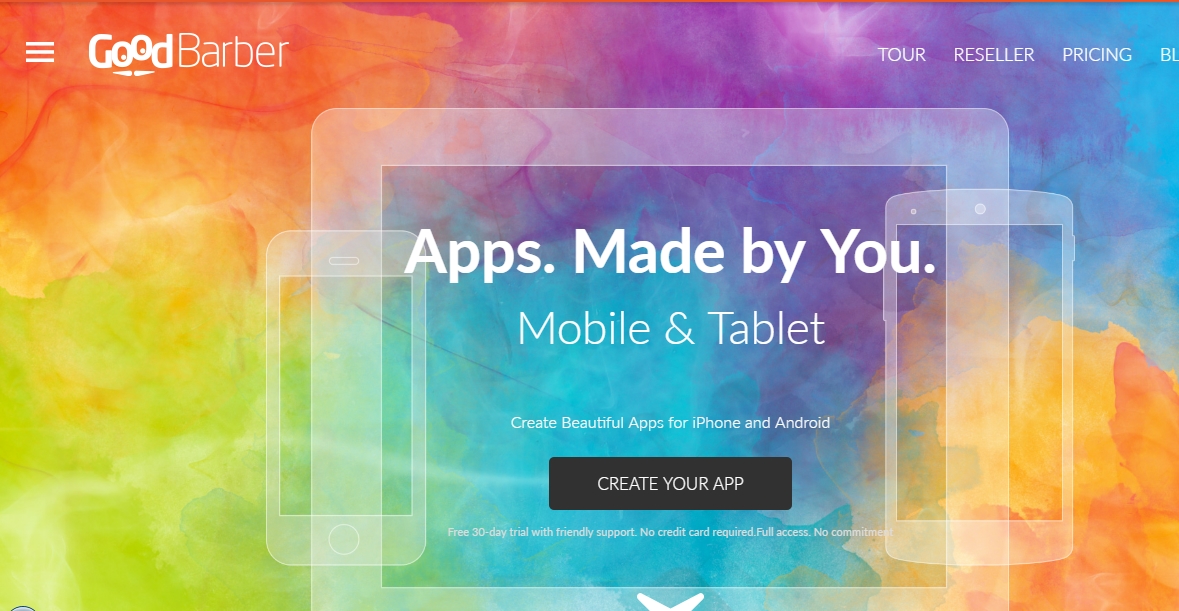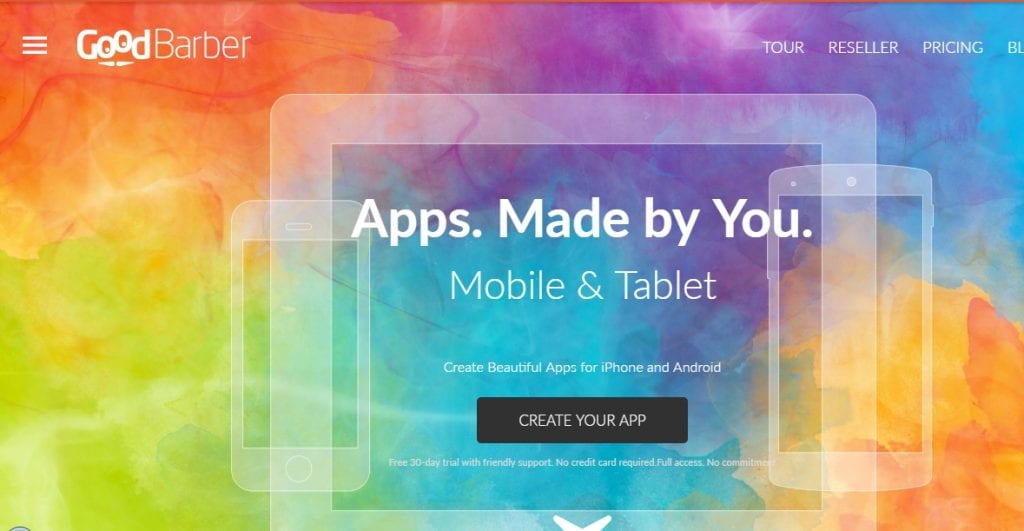 If you don't have much knowledge in coding, then Good Barber is another website that lets you create your app in 4 simple steps. You need to design your app and then add your content. Check the results and directly publish them on Google Play Store. The website is very user-friendly and will surely help you to create your popular Android app.
This site has a Drag & Drop editor that means anyone can be a developer. You can build custom native apps like a pro. This website has some good user reviews, and it's recommended to those who want to create amazing Android apps in significantly less time.
Andromo makes it possible for anyone to create mobile apps and communicates with this massive and ever-expanding audience. Andromo generates real Java code for each app you make, compiling it on our cloud servers using Google's official Android SDK. You get a stand-alone, native Android app – with no compromises.
This app maker claims to power more than 1 million apps worldwide, making it one of the giant fishes in the app pond. Como DIY provides a broad selection of building blocks. However, it is not at all free. This has its pricing structure, which you can find by visiting its website.
This is another best web-based service that you can use if you want to create your Android app. The best thing about BuildFire is that the app builder was built with you in mind. Instead of dealing with complicated code to develop and manage your app, all you need to do is click and edit.
AppMakr is another best Android app maker that you can use to create apps without coding skills. The platform promises that users can create a good-looking Android app in just 20 minutes. The best thing about AppMakr is that it offers users a drag and drop interface to create apps. Not only Android but with AppMakr, you can also create iOS apps as well.
App Builder is not a website, but it's an Android app that allows users to create apps. The best thing about App Builder is that it can be used to create your own Android application in just a few minutes. The main features of App Builder include a material user interface, multiple app categories, a wide range of themes, etc. So, App Builder is one of the best apps to create an Android app.
So above are all the best ways to make android apps easily without coding. Use the above-discussed methods and quickly create Android apps that you want for your Android device, either for commercial or personal use. I hope you like the guide, keep on sharing with others too. Leave a comment below if you have any related queries with this.